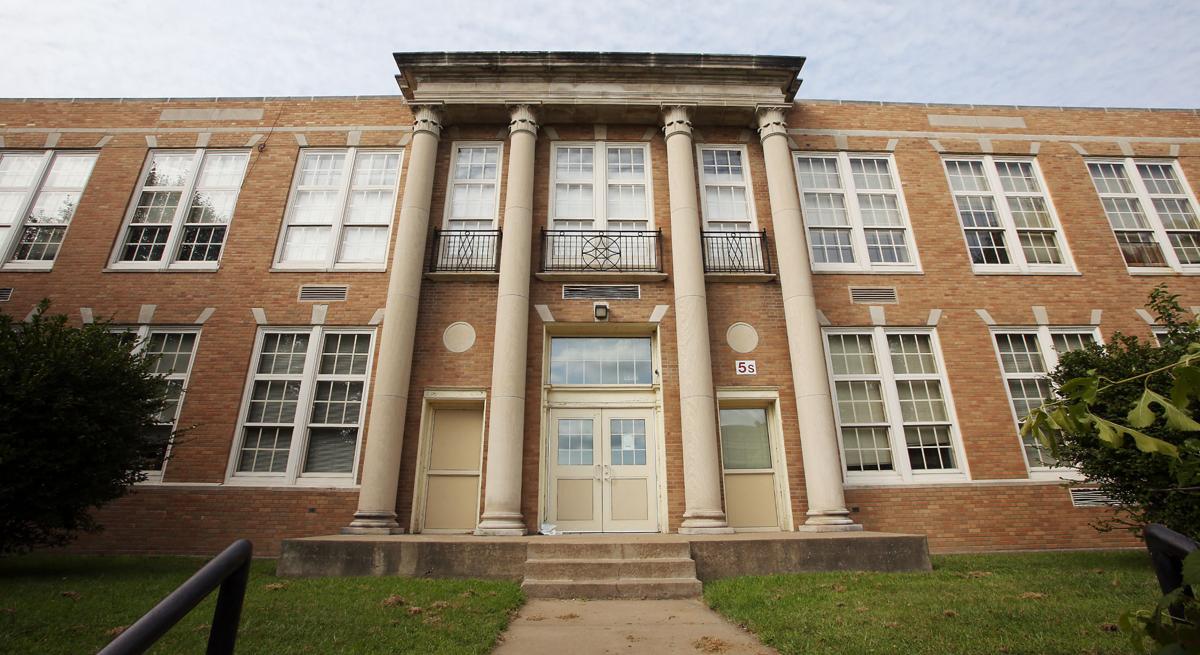 Six groups offered to buy Davenport's Lincoln School for more than $700,000, and another offered $675,000.
Even so, the Davenport school board voted in July to sell it for $30,000.
A memo recapping 13 offers made on the school since May 2016 was leaked to and authenticated by the Quad-City Times.
With the subject line, "Recap of Lincoln Offers," the Aug. 8 document was addressed to School District Superintendent Robert Kobylski and sent by Director of Operations Mike Maloney. It shows the dates offers were made, along with the name of the party making the offer, the amount and the reason for being rejected.
School board members Bruce Potts and Julie DeSalvo voted against the $30,000 sale of Lincoln to non-profit group Together Making a Better Community. Though DeSalvo previously referred to the deal as, "horrible for taxpayers," neither she nor Potts responded this week to requests for comment on the disclosure of additional offers.
Board President Ralph Johanson and members Allison Beck, Dan Gosa and Clyde Mayfield voted in favor of the sale. Beck was the lone "yes" vote who was not a board member for the duration of sale offers. 
The $30,000 offer from Together Making a Better Community wasn't its first proposal. The group, which is closely affiliated with Third Missionary Baptist Church, offered $50,000 for the school in January 2018, but the "clock ran out," according to the recap memo, before action was taken.
Johanson and Maloney said in an interview Thursday that they cannot recall details of the failed offer.
The other offers
The school board approved one offer for Lincoln School prior to the deal with Together Making a Better Community — a $730,000 proposal from DJ Land Company, a subsidiary of Ohio-based Woda Group. Accepted in August of 2017, the company backed out after its due diligence showed the cost of converting Lincoln into 50 apartments would not be sufficiently profitable.
The memo to the superintendent, however, indicates the DJ Land offer was declined because the due diligence requested was too long, and there was no agreement on earnest money.
Maloney explained the disparity by saying the reasons given on the memo to Kobylski for rejecting specific offers were his own recollections from closed board meetings. 
The offer from DJ Land was one of seven in which a due-diligence period request was cited as grounds for rejection. The others were:
● $721,000 from Metropolitan Housing Development Corporation, made Nov. 4, 2016
● $722,068 from Dubin Does Davenport I, made Nov. 29, 2016 (no agreement on earnest money also was cited as a reason to decline.)
● $760,000 from Gorman & Company, made May 1, 2017
● $740,000 from Hospitality Investors, made June 12, 2017
● $675,000 from High Properties, made Nov. 1, 2017
● $720,000 from Dubin Group, made March 7, 2018.
The remaining declined offer was for $250,000 from Progressive Baptist Church. It was contingent upon financing and was considered too low when it was made June 6, 2016, Maloney said.
Due-diligence denied
The period of time used by buyers/developers to fully investigate a property is called due diligence.
The time is used to study various aspects of a project, including the potential to qualify for historic or low-income tax credits; infrastructure needs such as roofs and mechanicals; various inspections; financing assurances; and preliminary designs. 
Developers may invest thousands of dollars in the due-diligence process before closing on a sale.
Board member Dan Gosa has said that one reason he opposed an offer from Dan Dolan, a local home builder and developer, was that the request for a due-diligence period of a year or more was too long. In his subsequent offer, Dolan reduced the due-diligence period to 60 days, but it still was rejected.
However, the approved deal with Together Making a Better Community also contains a 60-day due-diligence provision.
By the time the board accepted Together's offer, even a two-year due-diligence period would have been exhausted on the first high-dollar offer of $721,000 — made in November of 2016.
Most of the due-diligence periods, Maloney said, were "six, nine, 12-plus months."
The parties have not yet closed on the school, he said, and the current timeline may push the deal past the Nov. 5 school board elections.
Johanson has said audio recordings from closed-door meetings, which the Times has officially requested, will not be made public until after closing.
Other reasons to reject
At the time he voted in favor of Together's offer, Board President Johanson said it was, "not just a purely financial situation, obviously."
Since that time, many have been critical of the decision — based largely on financials.
After all, the district recently has been hit with deep financial cuts, including more than $13 million from the general fund in two years. While proceeds from the Lincoln sale are to go into the physical plant and equipment levy, or PPEL fund, any future property taxes would bolster the general fund.
Selling to a non-profit group removes Lincoln School from the property-tax rolls. In the case of Dolan's offer, for instance, his planned $9 million investment in the property would have contributed considerably to local property taxes.
"I wanted something that was good for the community," Gosa said. 
Gosa also pointed out that utilities for the building are paid through the general fund — the same fund that pays staff. "That's real people's jobs," he said. District officials have said they've been spending $30,000 to $40,000 annually for utilities.
For its $30,000 price tag, Together is getting a 60,000 square-foot building that has had $2.5 million in improvements since 2006. 
"We did not make (Together) produce financials," Maloney said Thursday, citing the accomplishments, community involvement and highly regarded reputation of the Rev. Rogers Kirk, of Third Missionary Baptist. "We did talk with them about what exactly they planned to do. They have other churches in addition to Third Missionary who said they intend to participate in programs and other things at the building." 
During the same interview Thursday, Johanson reiterated his position that the Lincoln sale is about more than money, though he again declined to reveal any details about plans for the building.
"It's unfortunate, I think, when a decision gets painted in such a light that it's all about money and that there's no consideration for the kids," he said. "It's too bad that, in our community, people view a decision based just on finances."
Pressed for details beyond finances, Johanson did not reply.
More about money
When the agreement with Together was announced, bidder Dan Dolan said, "I believe (board members) reneged on their fiduciary obligations."
Fiduciaries are people, including school board members, who have a legal and ethical relationship of trust with taxpayers (or other parties) to prudently take care of their money and assets.
Dolan said he planned to turn the building into veteran housing, but his offer wasn't the only one looking to convert the property into residential use.
Gorman & Company, who made the highest offer for the property at $760,000, is a Wisconsin-based company that specializes in converting schools into housing.
Gorman transformed the former Moline High School (also known as the Beling Building) and, more recently, the former Garfield Elementary into housing. The company also built the Enterprise Lofts downtown Moline. The company is recognized locally for its track record of success in public/private conversions.
Possible conflicts of interests
Board Vice President Linda Hayes is employed by Third Missionary Church, which shares an address and leadership with Together Making a Better Community. She endorsed Together's plan, made the motion to approve the sale, then abstained from voting.
Board meeting minutes show Hayes also was present for closed-door meetings related to real-estate transactions, including at least one in which Together's offer was discussed.
Board member Clyde Mayfield was associated with Third Missionary in that its pastor, Rogers Kirk, led a petition drive in 2015 to compel the school district to hold a special election, rather than appoint someone to fill a board vacancy.
Kirk's group collected signatures for the petition at a health-food store owned by Mayfield, who ultimately won the special election and later voted in favor of the Lincoln School sale to the group associated with Third Missionary Baptist.
Mayfield also did not respond to a request for comment.
Ricky Terrell, whose name is listed on the sales agreement as representing Together, also is affiliated with the Davenport School District: He is employed as a campus supervisor.
In the period between Together's two offers — Jan. 31, 2018 and June 24, 2019 — at least three higher offers were made:
● $720,000 from the Dubin Group, offered March 7, 2018.
● $450,000 from Dan Dolan, offered June 22, 2018.
● A second offer from Dolan, this time for $290,000, made March 19, 2019.
Together's plans for the building have not been specified, but Gosa and Mayfield said at the time of the July vote that Lincoln was going to be a community center. Another closed school, J.B. Young Intermediate, houses district offices but also rents space to community groups — just one mile from Lincoln School.