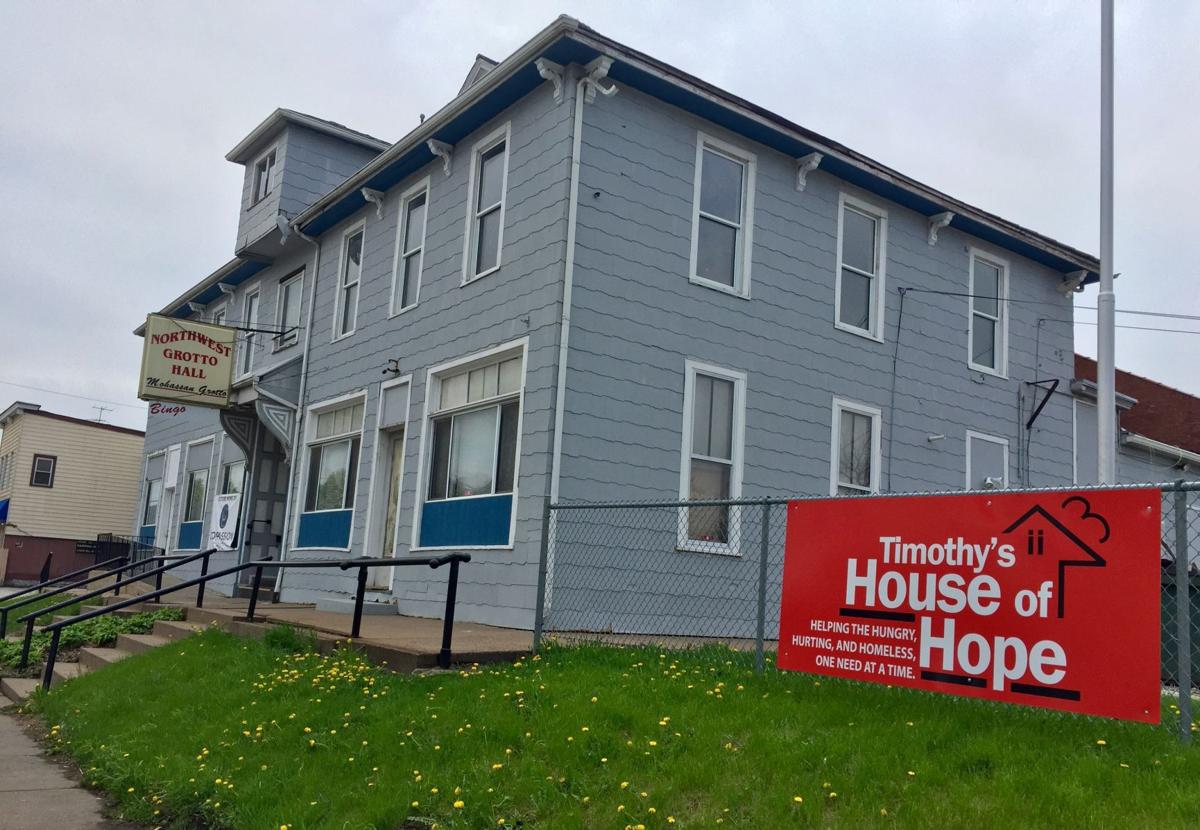 Less than 10 days after a popular meal site in Davenport opened its new location at 1602 Washington St., the city forced it to close this week, citing zoning issues.
Pastor Jim Swope, founder of Timothy's House of Hope, which formerly served the hungry at 1407 W. 4th St., Davenport, acquired the property on behalf of Compassion Church, a nonprofit organization.
The property is zoned C-2, General Commercial District, which permits a church to operate there. The current zoning regulations, however, do not allow the owner to provide services to the homeless, said Bruce Berger, the city's director of community planning and economic development.
Before the organization can continue serving breakfast on weekday mornings, as it has for the last several years below the hill, Berger said the property must be classified as Planned Institutional District – Housing and Supporting Services.
The city also directed the owners of the property to remove the Timothy's House of Hope sign from the fence in front of the building, Berger said.
Swope said he met with city officials Tuesday, informed regular guests about the news and poured his last cups of coffee "until further notice" on Wednesday morning.
"Thousands of people have been through our doors," said Swope, who noted Timothy's served between 2,000 and 4,000 meals a month at its previous location. "We just want to help people."
You have free articles remaining.
Before closing, Swope said he opened the north side of the 37,950-square-foot building to the public. It formerly housed Mohassan Grotto's bingo parlor and Northwest Turners Hall before that. 
Swope hopes Compassion Church and Timothy's House of Hope someday will share the space, which needs updating, he said. 
Prior to Tuesday's meeting, Swope approached Davenport Alderman Ray Ambrose, 4th Ward, about his move to Washington Street, but said he did not receive a warm welcome.
"He (Ambrose) just lit into me and said he didn't want bums on top of the hill," Swope said. 
In response, Ambrose said a homeless outreach center does not fit into his vision for the business district, which he called one of the "oldest" and "most iconic" corridors in the community.
"It's a huge issue with me and I'll fight it to the very end," Ambrose said. "I don't have a warm and fuzzy feeling for the homeless as other people do."
Swope said he eventually wants to host community gatherings and youth programs on site.
"We just wanted to be a blessing up there," Swope said. "Now that we're in there, they're shutting us down."