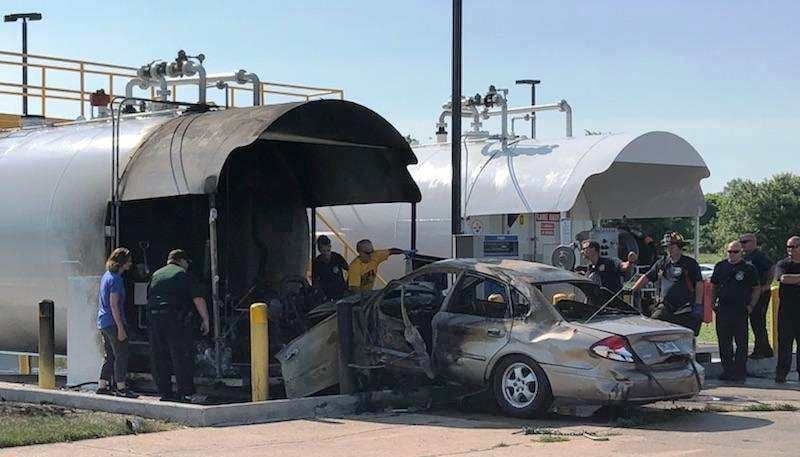 One person is dead after crashing his vehicle into an aviation fuel container at Davenport Municipal Airport, causing the car to catch fire, the Iowa State Patrol said in a news release.
The incident occurred at 7:20 a.m. Saturday, police said.
Iowa State Patrol Sgt. Jose Varela said the driver of a 2004 Ford Taurus was driving recklessly when Iowa State Patrol troopers tried to pull the vehicle over.
The Taurus fled from police, eventually crashing through the gates of the airport.
You have free articles remaining.
Varela said the driver then accelerated and rammed into an aviation fuel container which caused a large fire.
While the man's car caught fire, the aviation fuel did not. 
Varela did not say if the driver initially died as a result of the crash and resulting fire.
The name of the driver has not been released.
Varela said that multiple agencies assisted, but did not say where the pursuit was initiated or which agencies were assisting.