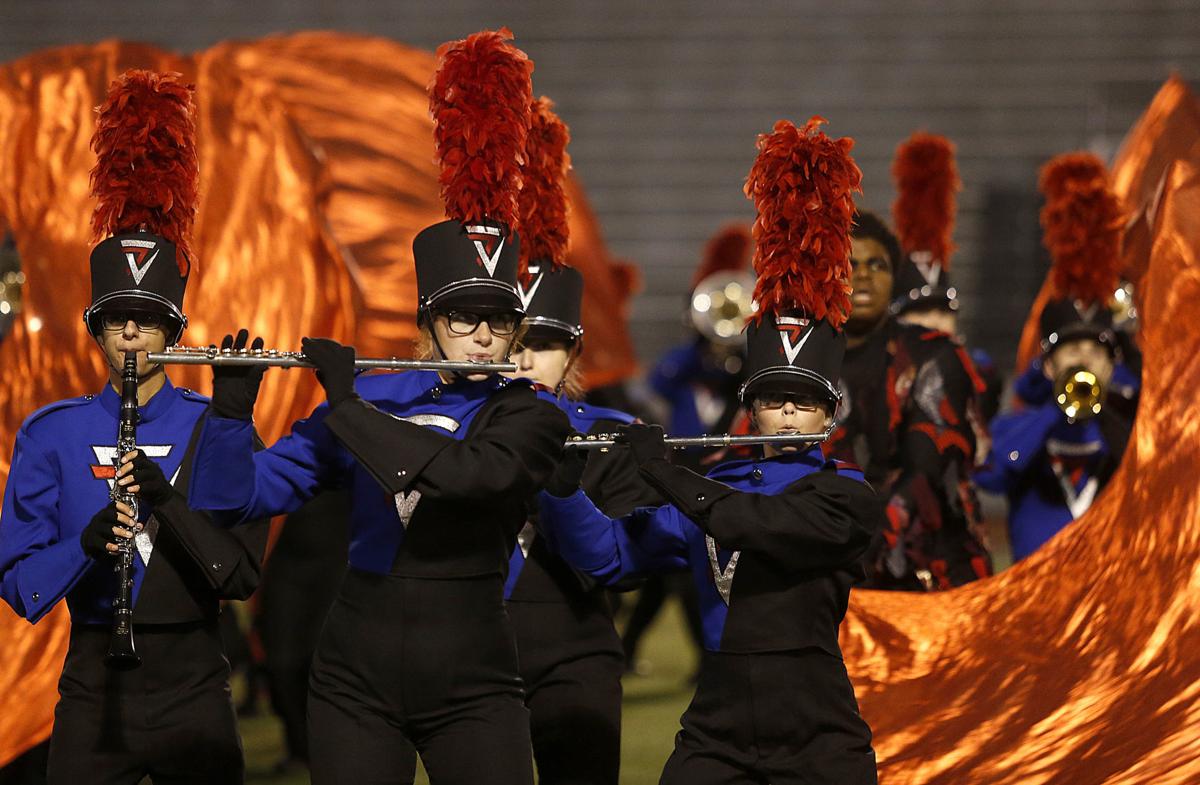 In 22 months, Davenport Central High School's Marching Blue Devils will perform in "the greatest event in the greatest city in the world." They formally — and loudly — accepted an invitation to perform in London's New Year's Day Parade in 2022 Thursday morning. 
Each year, 16 performance slots for London's New Year's Day Parade are reserved for American high school and college marching bands. Bob Bone, the executive director of the parade, told the crowd of Central and Sudlow Intermediate School students that the bands are typically the most popular part of the parade, because England doesn't have anything comparable. 
The 2022 parade will be the 36th incarnation of the event, which draws more than 8,000 performers, a street audience of around 500,000 and a global TV audience of tens of millions. 
"This event is absolutely massive for London. We don't want just anybody … we want the best," said Steve Summers, a senior patron of the parade through the London Mayor's Association. Performers for the parade are traditionally invited in person by a special envoy — Summers, in this case. 
While Iowa State University's marching band performed in the parade in 2000, Bone said he couldn't recall any other high school bands from Iowa marching through England's capital. 
The Marching Blue Devils were recommended by Tim Lautzenheiser, a music educator and arts education advocate. "If we get a recommendation from Dr. Tim, we know they'll be good," Bone said. 
Alex Wilga, the director of bands at Davenport Central, said the trip will be the first time the band traveled overseas in its more than 130-year-long history.
The three drum majors — senior Sarah Turner, junior Owen Crowder and sophomore Dani Frahm — were excited about the announcement, though Frahm is the only one who'll still be a high school student in 2022. 
Wilga thanked all of the juniors and seniors for laying the groundwork for the band's success. 
"It's cool to see how the group grows up and gets better," Turner said. Her younger sister is in the band, and will make it to London. 
"It's always a good day to be a Blue Devil," Principal Jon Flynn said. "Today, it's a great day to be a Blue Devil."
Photos: Davenport Central marching band halftime show Oct. 4, 2019