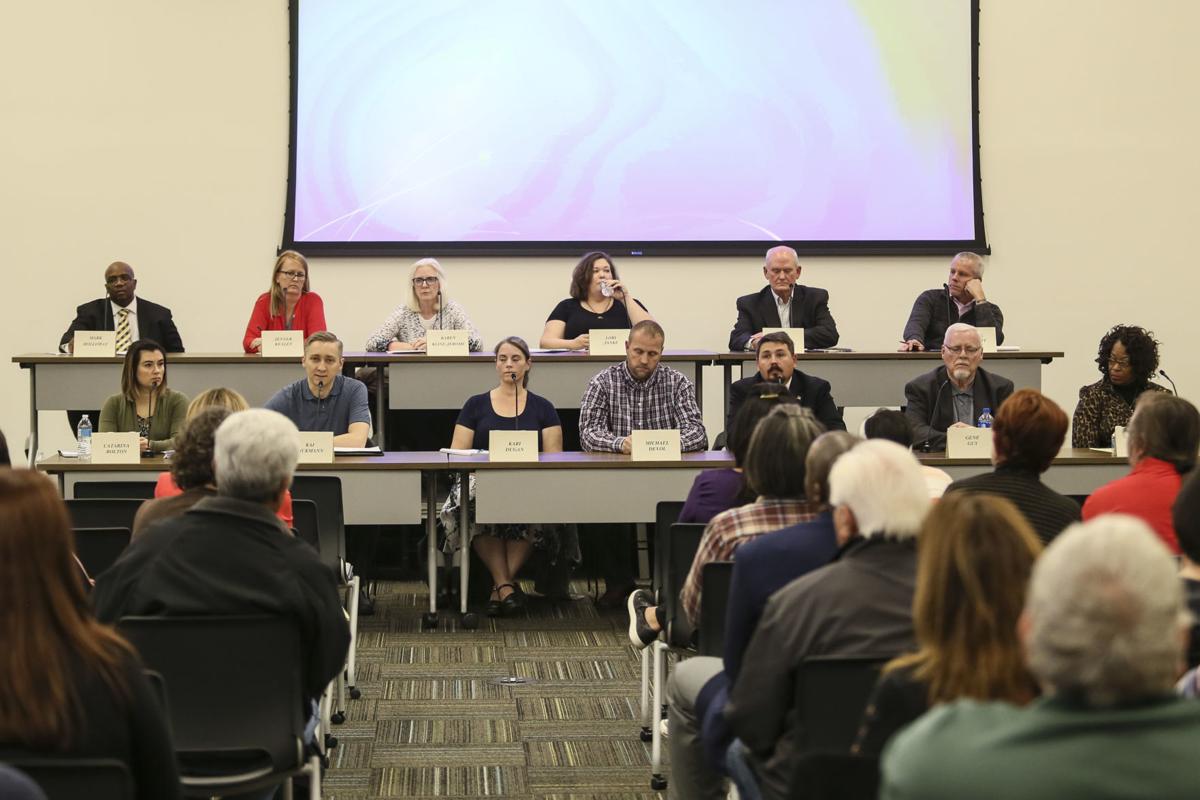 Two incumbents and two newcomers were elected Tuesday to the Davenport School Board.
Current Vice President Linda Hayes and Director Dan Gosa will be joined by newcomers Karen Kline-Jerome and Kent Paustian.
Unofficial results were compiled Tuesday night by the Scott County Auditor's office. This year was the first in Iowa where school board elections aligned with municipal elections. 
With all precincts counted, the auditor's office reported 39,321 ballots were cast. In the last school board election, in September 2017, 6,240 residents voted.
Four seats were open in Davenport, with two board members declining to run again. An unprecedented 14 candidates filed this year. President Ralph Johanson and Director Julie DeSalvo did not run for re-election.
Kline-Jerome received 4,836 votes, about 12.3%. She's a retired teacher in the district and said the board needs to restore the community's trust in itself and the district, especially regarding special education and finances. 
Paustian received 4,473 votes, about 11.4%. His priorities were the district's finances and disciplinary problems in the classroom.
"I'm looking forward to serving the community," he said Tuesday night. "There's a lot of challenges ahead, and I'm ready to get started." 
You have free articles remaining.
Gosa received 3,400 votes, about 8.65%. He said the district needs to market itself better, and better address the disproportionality problems cited in a state audit. 
Hayes received 3,400 votes, about 8.65%. She said she wanted to follow-through on some of the initiatives the current board started, and that media coverage of the district had been "unfair." 
Hayes said Tuesday night that with her new term starting, "my primary focus is getting this budget in line with the School Budget Review Committee, SBRC, so that we do not lose our accreditation.
"Of course, we need to stick to our Phase II audit and complete that," Hayes added. "There are targeted deadlines on that we must continue to meet so that we can become the model district."
Kline-Jerome and Gosa could not immediately be reached Tuesday night.
The unsuccessful candidates included: Jenner Kealey, Gene Guy, Mark Holloway, Catarina Bolton, Kari Dugan, Jennifer Starr, Lori Janke, Michael DeVol, Craig Piggott and Kai Dickman.
Directors serve four-year terms. The new board will be sworn in later this month.
(Reporter Thomas Geyer contributed to this story.)
Be the first to know
Get local news delivered to your inbox!