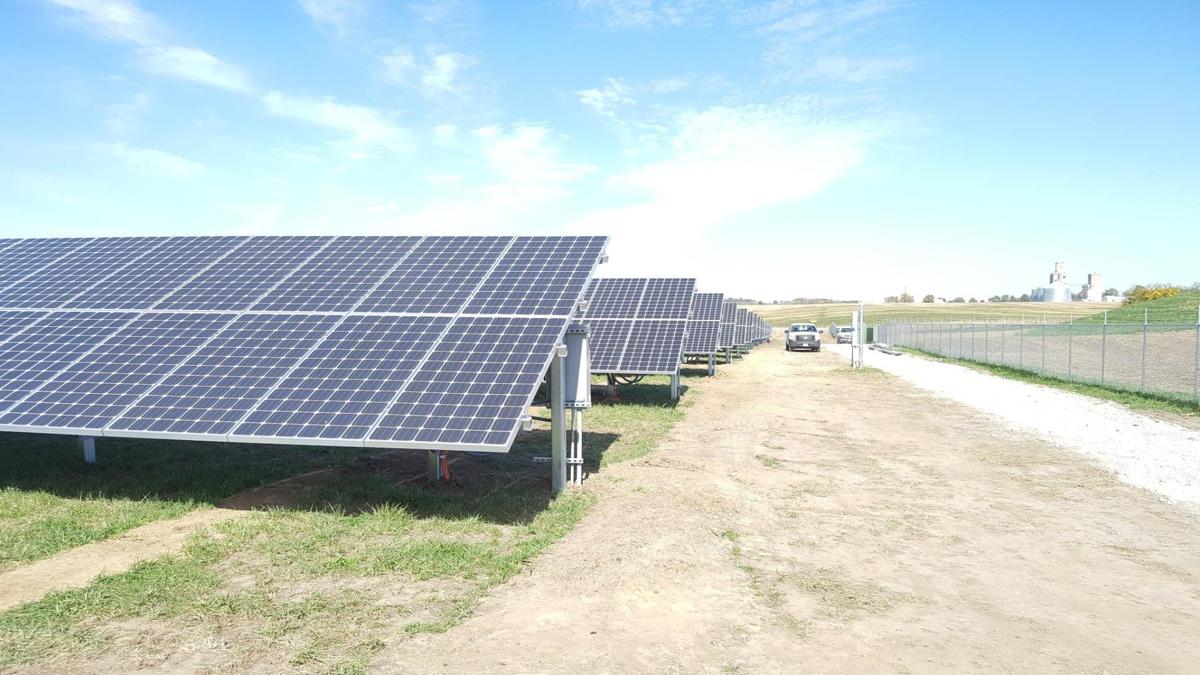 A man who describes himself as an environmentalist, a woman who drives a Toyota Prius, and a teen who is concerned about energy sustainability were among the dozens who attended a public forum on a proposed solar project in Davenport.
The Davenport Community School District hosted the forum Wednesday at the Achievement Service Center. Officials are considering a solar energy project that would put arrays at about 30 buildings, and save the district an estimated $250,000 per year for 20 years.
Questions from residents continued for nearly one hour and ranged from being general to technical in nature.
Bob Quast, Blue Grass, owns a solar system for his home, and is retired from MidAmerican Energy Co. He provided perspective, and some of the most technical questions of the evening.
Quast's home system is 1/1000th the size of what is proposed in Davenport, so he asked about insurance coverage and noted proposed state tariffs could be critically important to the Davenport project's finances.
The insurance is the responsibility of the developers, said Mike Maloney, operations director for the district, who conducted the public session.
The project's developers are EPo Energy of Columbus Junction, Iowa, and Northwest Mechanical, of Davenport. Representatives of these companies, as well as from MidAmerican Energy, were present during the session.
Mark Fenner, Davenport, a conservationist, asked about the life span of the solar panels to be used. This also is the responsibility of the developers, Maloney said, but the panels have 25-year guarantees.
Asking Davenport students about what they thought about solar energy was on the mind of a Toyota Prius owner, Bailey Kakert, Davenport. Bailey attended the forum with her brother, Brady.
For his part, Brady Kakert, 16, said the topic of solar energy is more important to younger generations, who easily see the advantages of energy sustainability.
Allison Cox, Davenport, wondered if Davenport's project was unusual, or if others were looking at similar plans. Maloney listed an existing system at Waco schools in Wayland, Iowa, and said he is getting calls from larger school districts on the proposal.
Two prime considerations, Maloney said, center on risk, and if the proposal makes good economic sense to the Davenport district. A second public session is tonight.