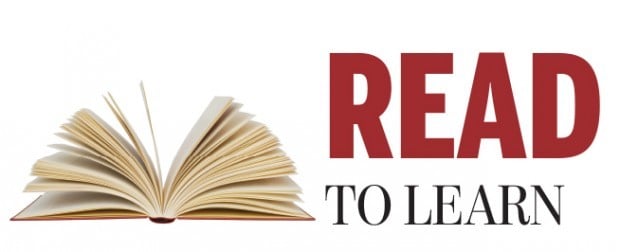 Counting down until the last day of school is a ritual in almost every child's life.
Sleep late, no homework, hang out with friends.
Unfortunately, a summer without learning has become the formula for a continued decline in scholastic achievement for children, one that becomes progressively worse as a family's income declines.
It's called by various names — summer learning loss, summer slide, summer setback.
But whatever you call it, it basically comes down to children returning to school in the fall having lost several months worth of educational gains they made during the school year. Teachers report having to spend the first month or so of the new school year reviewing material from the past year.
Studies show the summer learning loss is particularly acute with reading skills.
A 2007 policy paper, "Stop Summer Academic Loss" by Meta Metrics points to research that shows summer reading is the single summer activity "that is most strongly and consistently related to summer learning."
You have free articles remaining.
Here in the Quad-Cities, there are many opportunities to help children keep up with their reading over the summer.
For years, public libraries have offered creative, incentive-based summer reading programs that draw children into the magic of books. This year, Iowa libraries are offering "Dig Into Reading," while Illinois libraries have programs around a "Have Books, Will Travel" theme.
Library staff throughout the Quad-Cities are waiting to welcome children into these programs, but many kids need a caring adult to get them there.
The YMCA staff, at its Camp Abe Lincoln program, now includes reading as a daily component alongside swimming, archery and other outdoor activities. Thanks to help from the Davenport Jaycees, there is a library in the camp lodge and plenty of books to go around.
As we've pointed out in our ongoing series, "Read to Learn," there are many volunteers to supplement the fine work that teachers do in our schools. If you haven't done yet, check with your local school, service club or church group to see if you can become one of them.
But the most influential adults in a child's life still are those at home, where modeling good reading habits can do so much to whet a young one's appetite for learning. You don't need a library of books at home to help your children learn – this summer, the Times, through its Newspapers in Education literacy program, will be running weekly idea sheets for learning activities that can be done with the newspaper.
Some educators say it's not the number of books you read, but the number of minutes spent reading. Try for 20 minutes a day with your child.
The Quad-Cities community is working on a goal of improving the third-grade reading readiness of our children. Reading competency by third grade is critical to their future success in school.
Don't let the summer be a learning wasteland. Encourage reading at every opportunity.