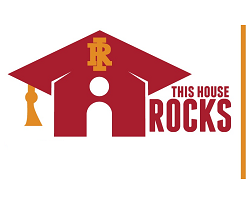 Rock Island-Milan is scrapping plans for an in-person graduation event, and school board members on Tuesday opted to push back a decision to start the school year with remote learning.
Superintendent Reginald Lawrence announced at Tuesday's board meeting the district would have to cancel its planned Aug. 2 in-person graduation event at the TaxSlayer Center because of ongoing Illinois Department of Public Health, IDPH, requirements during COVID-19.
Also Tuesday, school board members were due to vote on a request to open the 2020-2021 school year utilizing full remote learning instruction with a planned transition to blended learning instruction after the Labor Day holiday.
After hearing public comments and debating the issue among themselves, board members agreed to push back their vote to the week of July 13 in hopes of gaining further stakeholder input from surveys that will be pushed out across all district channels as soon as possible.
The district's current school year calendar calls for staff to report for institute days July 30 and July 31. The first student day is Aug. 3. Rock Island-Milan has one of the earliest calendar start dates in the area.
Lawrence told board members starting the school year remotely would allow the district to order, receive and install safety supplies, including face coverings, gloves, sanitizer and plastic shields. He said this approach would also allow the district time to develop plans to meet IDPH requirements for in-person instruction.
Rock Island Education Association president Andrew Hains told school board members the plan to open the school year remotely came as a surprise to the 400-plus members of the union and to union leaders. Hains said the administrative recommendation was made without RIEA input. He called for collaboration.
"We need to get trust and collaboration right for our students," Hains said. "The challenge before us is great. I know there is not a lot of time."
School board members heard feedback from four individuals Tuesday, including former district teacher Roxanne Nowinski. She said she was trying to teach her grandchildren during remote learning was finding it difficult, and she is not confident how much they are learning. She said she was worried for families who did not know how to supplement remote learning with other resources.
"I'm really concerned for those kids in our school district, how far back they are going to become with this type of learning," she said. "I'm not a fan of it at all as a former teacher."
Other speakers shared their concerns about balancing work requirements with young children who cannot stay home alone.
Rather than approve the recommended motion, school board member Marji Boeye said she would suggest pushing back the school year start date by two weeks, thus allowing 10 more school days to prepare buildings and to allow parents to have a choice during first semester or first quarter for in-person or remote learning.
"My preference from Day One is we would have both of these choices in place," she said. "I think it would be easier if we pushed the school year back."
Boeye also shared portions of back-to-school recommendations from the American Academy of Pediatrics, which advocates students be physically in classrooms for the academic, mental and physical benefits of in-person learning.
Lawrence said everyone knew having a teacher in front of kids was more effective than online learning, and he knows delivering remote learning is an imperfect model. However, he said, the Number One priority should be safety, and he said he was not hearing that part of the conversation Tuesday.
Lawrence said the district must adhere to the guidance issued by Gov. JB Pritzker and IDPH, not the American Academy of Pediatrics.
He said the district had gathered stakeholder input during closure but there was one question that hadn't been posed.
"What percentage of those parents in reality are truly going to send their children into school," he said "That's one question we haven't asked."
He said his colleagues at neighboring school districts were in the same position of trying to develop return-to-learn plans following state guidance.
Lawrence urged board members to continue to consider starting the year on time and in a remote format.
"I know that it's tough. That it's different. That it's not the ideal," he said. "It gives us an opportunity to strengthen a skill that all teachers are going to be forced to use from this point forward. Remote learning is not going away."
In other business, board members:
Took no action following a closed session to discuss employee matters.
Voted 4-3 to approve the Rock Island High School football program kids camp slated for July 20 through July 23. The motion was approved on the condition that the event is allowed per state and IHSA requirements. Board president Gary Rowe and board members Tiffany Stoner-Harris and Dave Rockwell voted no.
Approved the 2020-2021 superintendent compensation for Lawrence. The contract amount was not available by deadline.
Approved the purchase of $16,696 to Edwards Creative, Milan, for 200 acrylic hygiene barriers and door, floor and wall decal signage for social distancing.
Be the first to know
Get local news delivered to your inbox!