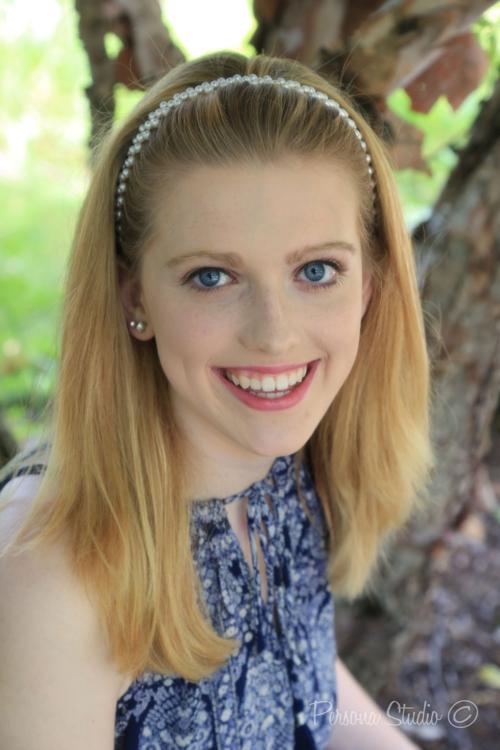 MORRISON (Illinois) High School has selected these outstanding seniors from its class of 64 students:
Academics
ALLISON HOULDSON, daughter of Debbie and Greg Houldson of Morrison, plans to major in biology at Luther College, Decorah, Iowa.
• ILMEA Honor All-State Choir, 2 years
Describe a classroom learning experience you'll remember forever:  The majority of my most memorable moments in high school occurred in my Spanish class. My teacher, Mrs. Landes, scheduled "Spanish Food Days" throughout the year. Everyone in my class made a dish from a Spanish-speaking country and we had a potluck. It was not only a great way to explore the global community, but to also try out new recipes. Sometimes, other teachers would sneak into the room to talk and eat with us, while teaching us life-lessons and telling funny stories. I believe that this type of hands-on learning was not only extremely engaging, but it was also a great way to learn about different countries and cultures. This activity has helped me develop an interest for other cultures around the world, which will be beneficial in my future career path, chiropractics, because I will be able to more closely relate to others from different ethnicities and backgrounds.
The Arts
TESSA VANDER BLEEK, daughter of Luke and Joan Vander Bleek of Morrison, plans to major in baking and pastry arts at Johnson and Wales University, Denver, Colorado.
• Certified food safety manager
• CEO of VanderSweets, personal baking business
• National Honor Society, 2 years
Describe a classroom learning experience you'll remember forever: The classic saying "It takes a village" truly applies to how I feel about MHS. I will never forget how many skills my teachers have given me because I will continue to use them in college and my future career. I plan to go to a culinary college for Baking and Pastry Arts this fall and credit my direction to my teachers. Mr. Wright, my art teacher at MHS, has influenced me a great deal; he is not only exemplary as an educator but also as a mentor and life coach. He taught me that "artistic license" can be applied to more than just paint on a canvas. As I aspire to open my own bakery someday, I will use his lessons to fuel my creativity.
Humanities
MAYA ZINKE, daughter of Ryan Zinke and Melissa Zinke of Morrison, plans to major in chemistry at Illinois State University, Normal.
Describe a classroom learning experience you'll remember forever: Sometimes it is not what a teacher says about their subject that sticks with a student the most, it is the tips about life that they give. Before every test, Mrs. Elfline, our chemistry teacher, tried to put us at ease by telling each student a funny phrase. Once she told me, "Sometimes you are the statue and sometimes you are the bird." I think back to this and the other phrases when I need to destress in a situation. These phrases will stick with us for the rest of our lives. All of us looked forward to her phrases because they brought comical relief into a stressful setting. Tests can put a lot of pressure on students, which can hinder their ability to do their best. By having Mrs. Elfline's phrases in our thoughts, we knew that if we did poorly, there was always a next time.
Leadership
EMMA MELTON, daughter of Brian and Carrie Melton of Morrison, plans to major in biology at the University of Illinois, Springfield.
You have free articles remaining.
• Daughters of American Revolution Good Citizen award
• Student Council president
Describe a classroom learning experience you'll remember forever: Over my 720 days of high school, some of my most valuable lessons were not found in a textbook. Specifically, one life lesson learned was in pre-calculus with Mrs. Royer during my junior year. My friend Allyssa and I sat patiently waiting for others to finish a quiz we completed when I received a zero for quietly responding to Allyssa's whispers. I worried about my grade for weeks, but when I finished with an A for the semester, I realized that one zero did not matter. At that point, I learned more than a classroom rule; dwelling on a single situation will not lead to success, but learning from it will. Now I am able to reflect on this experience and share a laugh with Allyssa. In my four short years of high school, I've gained more than just academic knowledge, but how to handle real life situations.
Math/The Sciences
ALLYSSA RENNER, daughter of Russ and Diane Renner of Morrison, plans to major in biomedical engineering at the University of Iowa, Iowa City.
• George Eastman Young Leaders award
Describe a classroom learning experience you'll remember forever: My father is a civil engineer who finds the intricacy of developing roads and bridges fascinating. However, I am more interested in the complexity of the human body. Although I may be turned away from civil, my father has certainly taught me the importance of engineering and the endless opportunities it holds. He has even introduced my physics class to a hands-on engineering experience. Working as a mentor, he comes into our class every week to teach us basic engineering skills. As a culminating project, we are developing a new bridge for Kelly Park in Morrison. My class was able to design the bridge, and we will construct it in the coming weeks. This experience showed me the creative possibilities of engineering, further validating that a career in math and science - engineering - is the right path for me.
Vocational Education
NICHOLAS KLIMSON, son of Joe and Kate Klimson of Morrison, plans to major in marketing at Illinois State University, Normal.
• Being able to resume my academic career in college next year
Describe a classroom learning experience you'll remember forever: In our Advanced Speech class, two of my friends and I had to create a video for our upcoming blood drive. We all love rap music so we decided to make a rap video for the event. This project took us forever, we had to adjust the sound audio of our voices and match up the words with our mouths (we lip synced in the video). In the end, we achieved an A+ on the project. It was a lot of fun and it was a very unique test. Our teacher said that she has never seen anything like our video and it was amazing to see our creativity that we put into the video. At our assembly to kick off the blood drive, our fellow classmates absolutely loved the video and they all said that it was awesome. The best part was seeing our finished video on the big screen.
Young Journalist
BROOKE STRALOW, daughter of Randy and Karen Stralow of Morrison, plans to major in nursing at Sauk Valley Community College, Dixon, Illinois.
Describe a classroom learning experience you'll remember forever: The classrooms in the Morrison School District have provided me with a plethora of learning opportunities. One experience that stands out over many others was the opportunity to pick out my own topic for a research paper. Although the idea of a ten-page research paper seems daunting, I was thrilled to write about something that interested me. Since I plan to work in the medical field, I chose to explore the arguments of euthanasia. Even though the work required was vigorous, I conquered the task. I am proud that my paper is currently used as a student example for other students writing the required research paper. In addition, I am now far more knowledgeable about a topic in my chosen field of study.