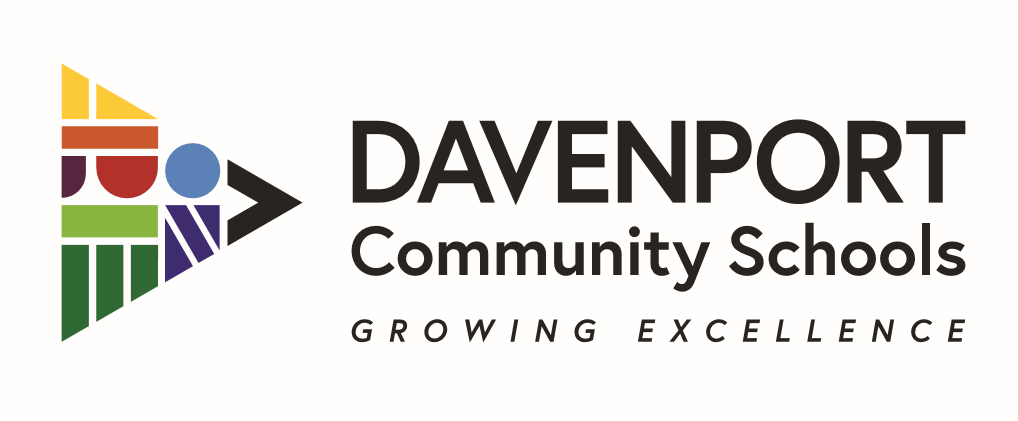 Davenport Community School District leaders said in a special meeting Tuesday that the Iowa State Board of Education had threatened to take over some control of the district if it didn't see more immediate progress on issues that include disproportionality and safety and security, among others.
During the meeting with the State Board of Education on Thursday to review the district's plan to get its accreditation back, the state board said it also could expect the Davenport district to pay for expert assistance that up to now had been paid for out of state coffers.
"It was a very bad meeting," Davenport School Board member Dan Gosa said. 
Gosa and Superintendent Robert Kobylski said the district has been making great strides over the past year but the state board of education has become impatient.  
In April 2018, the district was cited for disproportionality, which refers to the disproportionate number of black students flagged for special education services, as well as the higher number of black and special-education students who receive certain types of disciplinary action, including suspension, seclusion and restraint. According to data from the district, black students in Davenport schools account for 19.9% of the district's population but make up 42.2% of suspensions.
Additionally the district has been dealing with Return to Learn in the wake of the COVID-19 pandemic. Return to Learn is a plan to ensure that any learning loss that took place when schools were closed down is made up for in the next school year.
Kobylski said during the meeting with the state school board, "There seemed to be a "heightened level of impatience."
"I would be remiss if I didn't point out a lot of good work has taken place over the past 10 months," he said. "I've never had feedback from DOE that we are not doing what we're supposed to be doing.
"There's no mission accomplished sign here," he added. "It is mission ongoing, and we have some heavy-lifting to do."
Kobylski said he knew coming into the job 10 months ago that it would likely take two years to get the district's accreditation back, and a lot has been accomplished since. Still, he was somewhat taken aback that the State Board of Education seemed to be starting the Davenport district from scratch.
With respect to student safety, there will be a new website soon to be released that will make it easier for students to report bullying and harassment incidents, among other initiatives put in place to increase student safety.
The sixth grade also has been taken out of the middle schools and put back in the elementary schools, which should help with adolescent development as there were spikes in sixth-grade discipline problems at the middle schools.
There are additional camera capabilities and more security resources have been moved to the middle schools and high schools.
Disproportionality is something that will take longer to fix, but the district has been working diligently and change is happening, he said.
Gosa said it was apparent that the state board of education did not feel the Davenport district was moving fast enough.
Parents have spoken about not being happy with the district, he said, and as to the reports of bullying, the state board, "made it sound like half of our students are afraid to go to school. I don't know if that's the way the survey was worded and answered.
"We talk but we do not back a lot of this stuff up with actions," Gosa said. "We have stuff that we have to do and we haven't been doing it."
Board member Allison Beck said, "We do need to work faster or maybe more strategically."
Beck agreed with fellow board member Karen Kline-Jerome who recommended the district should give the state board of education a list of explicit things the district is working on and accomplishing before the Aug. 5 meeting so that they can digest the information.
"They don't want to see any more plans," Beck said. "They want to see action."
Kobylski said  student achievement should be the over-arching goal of the district. 
School Board President Bruce Potts said the "bear in the room is disproportionality. It affects everything. Changing that to proportionality is a long-term systemic process. This involves physical changes, cultural changes and emotional changes.
"It involves the district ameliorating things for kids because of their home life, their parents, economic troubles," he added.
Karen Kline-Jerome said she was concerned about the district taking over payment for experts and mentors to come in to help the district.
"We don't manufacture money," Kline-Jerome said. "They hammered us about costs, and now they're going to shift the costs to bring in experts. We've had cut so many things."
Board member Linda Hayes said the district had enough bright people to split some into different groups to work on certain issues. There are 100 people working on Return to Learn and maybe 50 of them could be reassigned to work on other issues, Hayes said.
"There's an entire list of citations we need to work through, and we need to take the big bite versus the little bite and split up our teams to work on all of these," she said.
"Student achievement will not take place if we don't get to the root of the problem," Hayes said.
Potts said if the state did take over the district, "they don't know exactly what that's going to look like. Since there's nothing specific in the code, the good part is that it could be minimal but the bad part is it could be as much as they think they can chew on."
Davenport District officials will meet with the state again on Aug. 5.