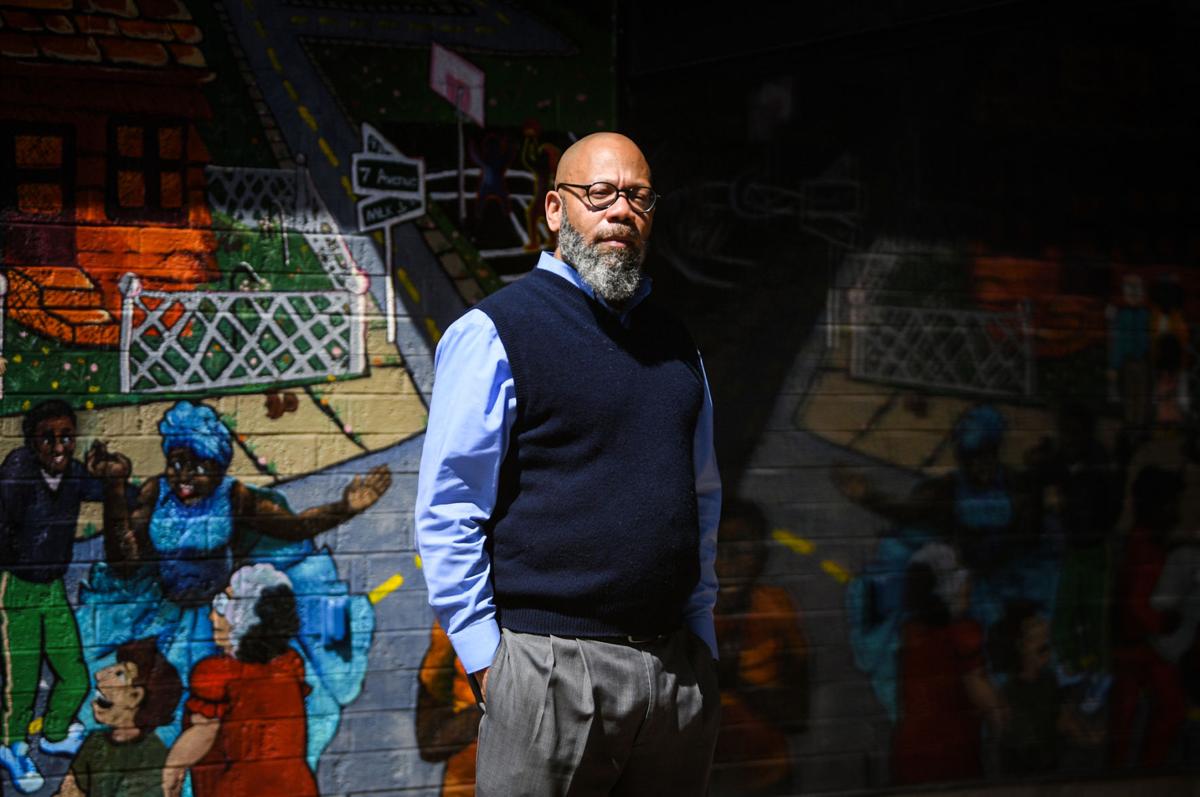 Jerry Jones believes that in order to address needs in a community, the members of that community must be allowed to speak for themselves.
Jones, in his role as the executive director of the Rock Island Martin Luther King Center, has been participating in a program called Together for Tomorrow, during which he met with other leaders of local non-profits to discuss and workshop ideas meant to address the educational needs of Quad-Cities children.
"The challenge with this process is that in our nonprofit worlds, we're very solution focused. We needed to back away from that sort of mindset," Jones said. "We needed to see the issue and allow those who are living this experience to share it with us, without trying to fix everything. And that's a challenge when your day to day jobs are to fix things."
The Martin Luther King Center is a nonprofit organization that focuses on youth-development with the goal of building a community rooted in justice, equity and respect.
The Together for Tomorrow program, organized by The United Way, will culminate this Saturday in a live broadcast on KWQC, where Jones and three other participants will pitch their ideas in front of a panel of judges and compete for $100,000 of funding to make their ideas a reality.
The United Way, KWQC and the Quad-City Times are sponsoring the event, called "The Pitch," which will air on KWQC from 7-8 p.m. on Saturday, May 8. 
Each of the pitches are centered on innovative ways to help improve literacy among Quad-Cities children, especially minority children, who aren't entering third grade with a normal reading level at the same rates that other children are. 
Jones said the process laid out by Together for Tomorrow for creating solutions was difficult for him, but it helped him gain a new perspective. The participants started the process by interviewing community stakeholders, including children, about the issue. 
"You get a really good sense of what's going on, and you get to hear the genius that are in voices that are rarely heard," Jones said. "Kids are aspiring to things earlier than you think. We often think that our youth don't have aspirations, or are overly simplistic in them, and that's not the case. They have dreams."
Jones said he believes that his and the other ideas that will be presented on "The Pitch" will benefit the community when they are implemented, but that there are deeper issues that eventually need to be addressed when it comes to education.
"One of the key things is, we fund our education system in an inequitable fashion through property taxes. That means the schools that are located in districts with lowly assessed properties are going to receive the least amount of funding, and that's just counterintuitive. We invest less in those who have the most need," Jones said. "Without question, each and every child given an equitable opportunity will achieve at similar rates. While I know we're not necessarily addressing that, taking up this battle in this fashion allows us to eventually get to those issues, or at least point a finger to them a little bit louder, and in concert with those who are already doing so."