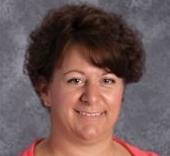 A Moline native — Trista Sanders — will be the new principal at Moline High School.
Sanders was selected Monday to replace Dan McGuire, who will retire at the end of the school year.
She is assistant principal for curriculum, instruction and assessment at the high school.
You have free articles remaining.
Sanders is a Moline High School graduate who earned her bachelor's degree in secondary education from the University of Illinois, Champaign-Urbana. She then earned two master's degrees, in educational leadership and in counseling, from Western Illinois University, Macomb.
In the past, Sanders has been a counselor and English teacher at the high school. She began her career as an English teacher at Aledo (Illinois) High School.
"Sanders is a proven leader," said Lantry McGuire, superintendent of the Moline-Coal Valley School District. "Trista is student-centered, and she is committed to enhancing the educational and extra-curricular experiences for all Moline High School students."
She has the leadership qualities and experiences to lead Moline High School to the next level, McGuire said. 
Sanders will take over the job on July 1.