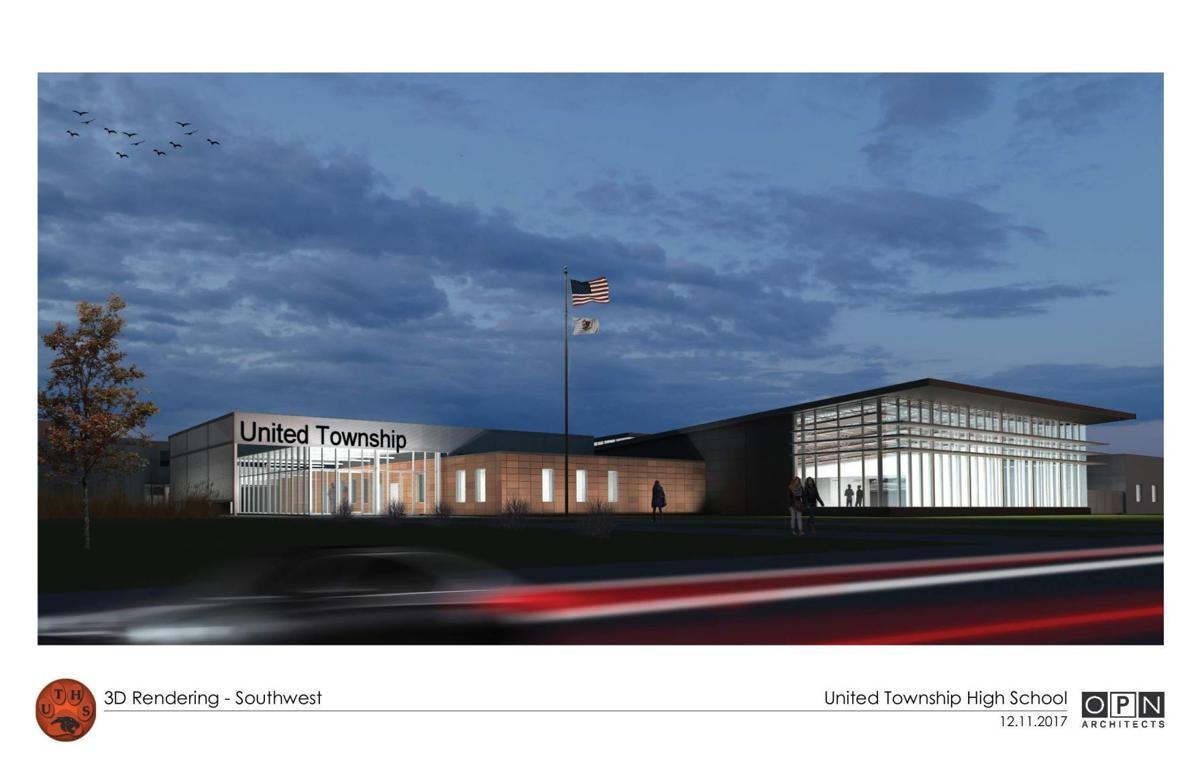 A new addition to United Township High School that includes a commons area and library/media center has the district superintendent in a new role.
"I've never headed up this type of construction project before. It's been fun," Jay Morrow said.
Morrow described the $9.5 million project as only the second major one since the building was constructed in 1960 on Avenue of the Cities in East Moline.
The original, 39-acre campus had been farmland and a cornfield. But the high school has stood the test of time, with only one addition in 1990, which came after the district closed its North Campus in Silvis.
Plans call for a secure new entrance, a realignment of offices for "one-stop shopping" for parents who visit the school, a commons area for students that adjoins the cafeteria, and a new library/media center.
Morrow said the project is possible because of the 1-cent sales tax, approved for Rock Island County schools in 2016.
You have free articles remaining.
Currently, parents have to walk all around the school for student services, and the commons area will solve a space problem started 25 years ago when the UT campus began closing for the lunch hour. In some cases, Morrow said students would be in class, go to lunch, and then be required to return to class because there was no place to go after eating.
The projected completion date is August 2019. Like other spaces in Quad-City high schools, the Student Life Addition amenities will include seating and tables.
"We've never had a commons area before," Morrow said.
The new media center/library will be a modern, updated edition of what now exists. And, the "one-stop shopping" near the new entrance will include the police/liaison officer, the nurse's office, counseling, student services and special education offices.
The scope of the project, Morrow said, came after several meetings with employee and student groups and members of the community. United Township has a 10-year plan for facilities, he said.
Officials, including Morrow, are excited about the project.
Curt Pratt, the district's director of facilities, says space for the students will be much improved. "We are sure they will find a way to make the new spaces their own," said Pratt, who has been in his job for just over a year.
"We hope this project will make our community proud and will serve our students," Morrow said. "When people drive down the Avenue of the Cities, this will be a showcase."