The parents shouted accusations. They wondered why they "couldn't have a voice." They questioned why they were learning about major developments in Bettendorf public schools from the "rumor mill," and not the elected school board.
The Feb. 4 Bettendorf School Board meeting didn't have time set aside for public comments. But that didn't stop attendees from voicing their dismay.
"No vote!" shouted several parents.
"Why can't we have a voice before you vote on this? This is ridiculous," said Amber Vaughn, parent of a first-grader in the district.
The school board has opted to spend $359,000 to temporarily move second- through fifth-grade students from two merging schools — Mark Twain Elementary and Thomas Jefferson Elementary — to a Ross College facility while the district's new Mark Twain Elementary School is built. The four-month move will affect more than 200 students and their families.
The board's decision to move students to Ross came after three closed meetings, two in October and one in December, where they discussed a trio of options to temporarily house students. While publicly calling for community engagement on Feb. 4, audio from those closed meetings shows that no board member advocated for public input. Instead, they debated how to keep their decision from parents and taxpayers to avoid "backlash in the community" and even whether to keep the plan secret until after the school's bond election in November.
"When you cut out public input, you are cutting out all of the buy-in that parents have in the process, and I think they really need parents to be bought in on this," Todd Wade, a parent of four students in the district, said recently."If they want this to be successful, they need us all to come along."
"I expected before we voted that we'd have a written plan, with input and everything," school board director Stacey Struck said via phone call Wednesday. "I had concerns that it hadn't been communicated correctly and we didn't have all the pieces."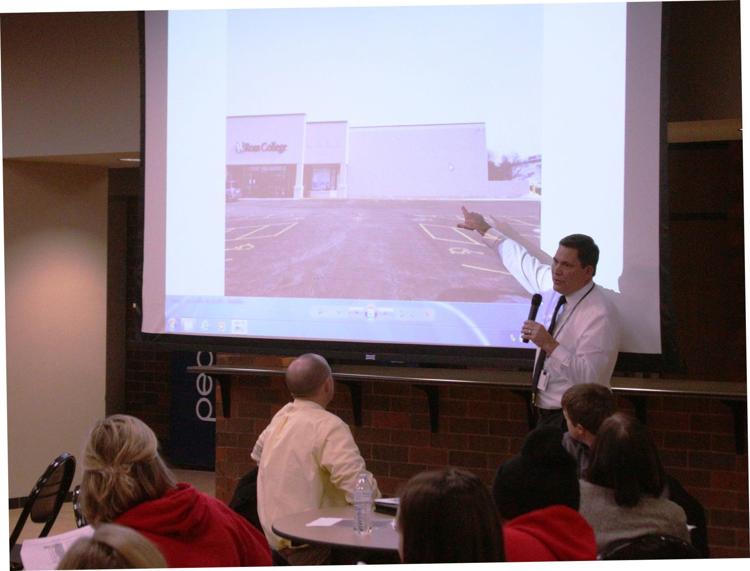 While admitting the plan had faults — but that they firmly believed it was a better option than the others — the board approved the transition plan with a vote of 6-1; Struck was the only one to vote against the plan.
Director Andrew Champion said at the Feb. 4 meeting that he had anticipated more engagement from the public before the vote.
"I'm supportive of the process," he said. "But I would have really liked to see some engagement with the community before this vote."
Per Iowa Code, the audio from the three closed meetings — on Oct. 8, Oct. 15 and Dec. 20 — became publicly available upon signing the lease; the Times requested the minutes and audio, and the district responded with the audio for all three closed sessions. The audio and the minutes for the Oct. 15 minutes have since been posted on the district's website.
Without having attended the closed sessions, the identity of speakers is not always clear. The Times does not want to incorrectly attribute quotes, so several quotes are included in this story without attributions. Those that are provided were identified by other speakers calling them by name or, in the case of Struck, because she is the only woman on the board. If a board member was absent from a meeting, it is noted. Raso, Finance Director Dallon Christensen, Treasurer David Farmer were also present at all three meetings, but other attendees of closed sessions on Oct. 8 and Dec. 20 cannot be confirmed without the minutes, which had not been posted as of Friday morning.
Here's how the three closed board meetings unfolded:
Oct. 8: First closed meeting
The school board had its first closed meeting on Oct. 8 to discuss options during the construction of the new Mark Twain Elementary. That meeting and the subsequent meetings cites Iowa Code 21.5 (1) (J) "to discuss the purchase or sale of a particular real estate" as the reason for meeting behind closed doors. Bill Bruce, project manager and superintendent at Bush Construction, presented three options on Oct. 8:
House all preschool, kindergarten and first-grade students from Mark Twain and Thomas Jefferson at Thomas Jefferson for the first part of the 2019-2020 school year, and move the school's second- through fifth-graders to Ross College. All students would move into the completely-finished Mark Twain in January.
Set up a temporary trailer facility to house students; while the location hadn't been determined, Superintendent Mike Raso mentioned it would likely be at Thomas Jefferson.
Begin the 2019-2020 school year at the newly constructed Mark Twain and have Bush Construction return the following spring to demolish the old building and create a larger parking lot.
Ultimately, the Ross College option would be approved by the board at the Feb. 4 meeting. Struck cast the only vote against the plan.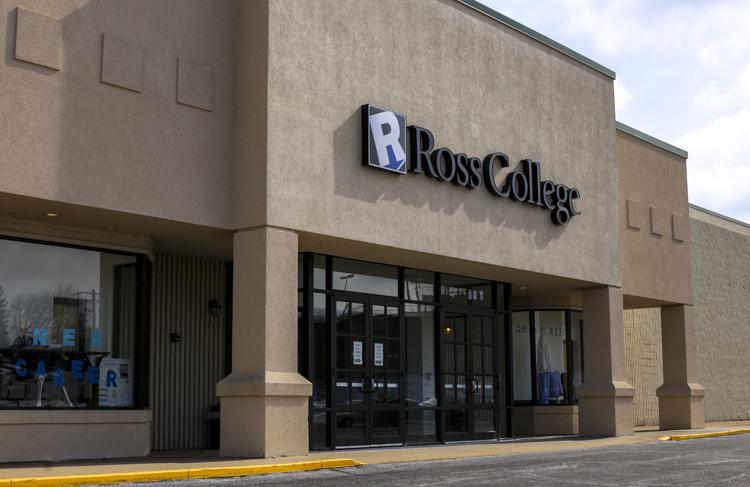 During the first closed discussion, the board was not thrilled with the plan. According to the minutes for the meeting, Struck and board president Adam Holland were not present for the discussion.
"I think option one ... is a joke," director Gordon Staley said. "We're going to ship our kids to a commercial property for five months? We're going to invest … into a building we're going to use for five months?"
To make Ross College suitable for students, a number of modifications are necessary, including secure entrance work, making the interior firewalls code compliant and adding key-access to doors. "Luxury" port-a-johns — essentially portable bathrooms — will be installed outside to meet bathroom requirements. A more in-depth discussion of the necessary changes would happen at the Oct. 15 closed meeting.
Staley noted that option three — to have Bush Construction return in the spring to complete the demolition of the old Mark Twain, playground and parking lot — was what the original agreement with Bush called for. Board members mostly voiced concerns about the lack of available parking.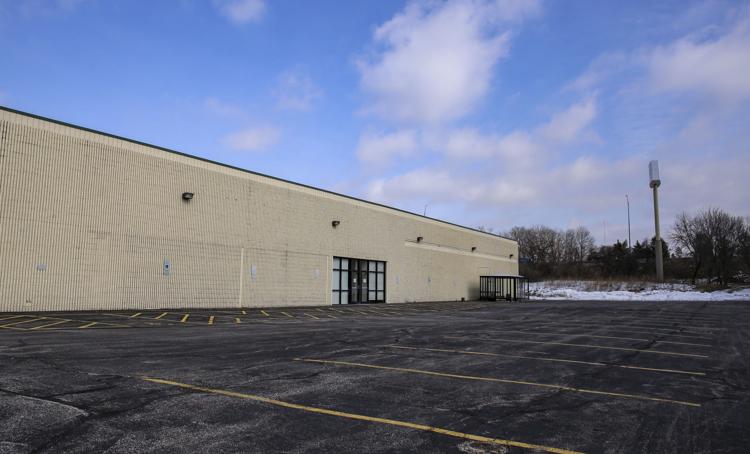 "It's already causing problems right now. ... It will be a total disaster," said one board member. "The cars will gridlock, and that's my biggest concern. If somebody can work through a solution to that, I think we can overcome some things."
The option called for six trailers, each with two classrooms.
Several board members questioned whether the options would be a discussion item at the Nov. 5 board meeting, but they were never brought up at the meeting.
"If we go with option number one, the first time you have to bundle up kids to go outside to use the restroom, people are going to lose their flipping minds," Staley said. " … You think they're going to get mad about parking, wait until you have to bundle Sally Jo up."
Oct. 15: Second closed meeting
Jerod Engler, vice president of construction at Bush, attended the Oct. 15 closed meeting, where the three options for the school were presented in more detail. Ross College was presented by Engler and the administration as the district's best option, though the decision was ultimately up to the board. All board members were present.
According to the audio, at least a few board members had toured the Ross College facility. Board members discussed the estimated $268,000 worth of updates required to make the Ross facility usable for elementary students, including an update to the interior firewall to make it code compliant; a secure entrance; added busing; fencing and signage; additional outdoor restrooms; and access control at three doors.
One person, either from Bush or the administration, said there were "minimal things" necessary to update the space, before going through some of the pros and cons of the plan.
"It minimizes student distraction from all of the construction," he said. " … It's not like it's an abandoned warehouse; it's set up for learning."
Ross College does not have a traditional playground or a gymnasium, but the new Grant Wood Elementary opened in 2018 without a playground during its first year too.
"There's actually a nice hard surface out back that will be fenced off for outdoor," Raso said. "There's a large room that will be used for a multipurpose [room]."
Ross College will be charged with providing furniture, to which one board member asked if it's child-sized; at the Dec. 20 meeting, Raso said the furniture is "adjustable."
The temporary trailer facility, Engler said, is a more expensive option: about $300,000 just to rent the trailers, not including costs such as electrical, IT, plumbing and security.
In total, Engler said it would cost about $525,000 to house kids in a trailer facility; before Ross College became an option, he said this was the option favored by Bush Construction and the administration.
"I'm not building a trailer city," one board member said. "I don't think we even have a place to do it. The only place is Jefferson, and they can't absorb it."
For the students to move into the new Mark Twain Elementary at the beginning of the 2019-2020 school year, with Bush Construction returning to finish in the spring, would cost $238,000, Engler said. He said the money was "basically the cost" of project management to be on site.
After considering the three options, Struck asked about parent input.
"Are we going to put these options out there and get some sort of parent input, or are we just going to make a decision?" she asked.
Several board members suggested ways to speak to parents, suggesting they keep it "high-level."
"I wouldn't show them prices, just 'here are the three options,'" one said.
Another suggested they refer to Ross College in open meetings simply as "an off-site location." At this point, Chris Andrus, director of operations, noted there is "nothing in writing" yet from Ross College, and asked directors to keep the location confidential.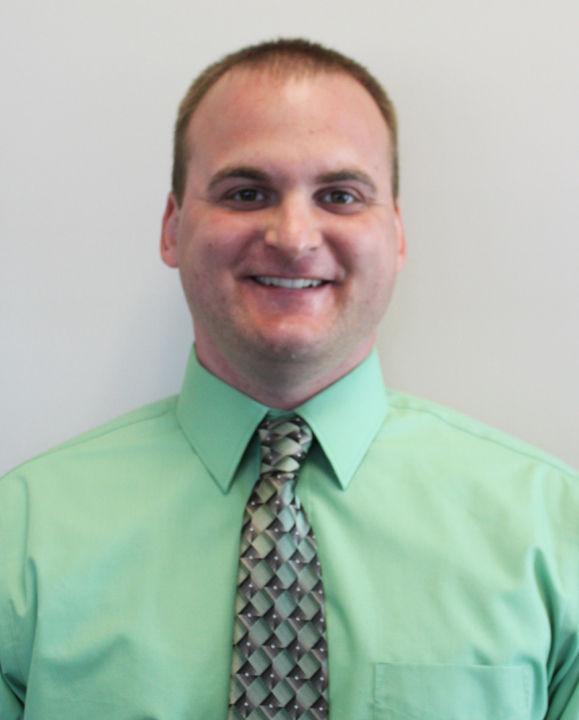 One board member suggested the board start by talking to the two elementary schools' parent-teacher associations at the meeting the following day, Oct. 16. But by the end of the meeting, a different opinion had won out.
"I think we're going to get a ton of backlash from the community," Struck said. "It's going to be awful. … Can we push our vote back to after the G.O. bond? I'm not kidding."
"I wouldn't breathe a word of this to anybody until the middle of December," one board member said.
"We can't have everyone going out trying to get parent input," a second director said. "We're here to make a decision."
Another added, "We should not talk about it, because maybe somebody will do something and take that space [at Ross College]."
In a phone call Wednesday, Struck said the G.O. bond was the driving push behind postponing discussion until December, but that she thought the board was still advocating for parent input at that point.
In the meeting, another question arose: Should the district have Ross College handle the required building modifications and factor that into the lease rate, or should the district handle those changes on their end?
"Does it look better for them to do the work and us pay it in the lease, or negotiate that?" one board member asks. "That way we don't look like we're abandoning $100,000 in a building?"
"I don't think it makes a bit of difference either way," Gordon said. "It's all money leaving our district."
Two board members then had an exchange about perception and transparency for the modification costs at Ross College.
"Depending on where the funding comes from, is it something you can just fund it and it shows up on the bills every month?" one asks.
"Well, then we're not transparent," Struck said.
"Well, it's on the bills," responded a board member.
You have free articles remaining.
None of the board members were vocally supportive of a plan; one person commented that they just need to pick "the best worst option."
"I think we should bring it out and tell everybody and just take it as it is. Just blow it out there," director Paul Castro said, pausing for a moment before saying, "I'm just bs-ing — I don't think we should do it like that."
The meeting adjourned without a clear direction for how to seek community input.
Dec. 20: Final closed meeting
Chileshe Mulenga, a representative from Ross College, presented more details about the Ross College option at the Dec. 20 closed meeting. He said they were negotiating a "gross lease," at more than $43,900 a month. The lease would include the base rent, common area maintenance, utilities, construction and sub-tenant improvement costs.
While janitorial costs were not included, the "common area maintenance" included items such as parking lot maintenance.
The logistics of getting students to and from school were discussed, including for families who have students split between the Ross College facility and Thomas Jefferson. Staggering start times by 15 minutes was one suggested remedy to help split families drop off and pick up their kids.
While Struck said in a phone call Wednesday that she thought the board had clearly advocated at the Oct. 15 meeting for parent input in mid-December, there was little discussion on Dec. 20 about that.
"I think that we had stated that so clearly in October, that we just thought it would happen," she said.
Even in the December meeting, the board seemed to understand that the district had not yet reached out for public input and that there was no plan yet to do so. One board member asked how long this information is "confidential."
"Until otherwise," someone responded.
"We're surprised it hasn't been out there," said another person. "We've gone to the place, we've talked openly, and nothing."
What specific information would be made public was also questioned — one person said "the lease … not the separate breakdown of it" would be public.
"The reason everything is baked into the lease is because we thought it might be more of a challenge to sell to the public," one person said. "We have to spend $100,000 on a … wall for a building we're going to be in for six months, instead of putting things into a lease and saying this is the lease rate, and it is what it is."
Even with the bulk of the conversation focused on the Ross College transition, no board member was impressed by the plan or comforted by proposed solutions.
"I'm going to put my parent hat on: It's not ideal. Obviously, it's not ideal," one person said. "Anyone can deal with anything for four months, as long as you know you have a great school coming."
Why closed meetings?
The board voted to close the meetings regarding the Ross College plan on the basis of Iowa Code 21.5 (1) (J):
"A governmental body may hold a closed session only by affirmative public vote of either two-thirds of the members of the body or all of the members present at the meeting. A governmental body may hold a closed session only to the extent a closed session is necessary for any of the following reasons: … To discuss the purchase or sale of particular real estate only where premature disclosure could be reasonably expected to increase the price the governmental body would have to pay for that property or reduce the price the governmental body would receive for that property. The minutes and the audio recording of a session closed under this paragraph shall be available or public examination when the transaction discussed is completed."
Upon signing the lease with Ross College, the minutes and audio from the Oct. 8, Oct. 15 and Dec. 20 closed sessions became public information; the Times requested the minutes and audio Feb. 20 and received the audio recordings the same day; written minutes were not provided.
While section J only refers explicitly to "the purchase or sale" — not the lease — of property, the gray area isn't an immediate concern for the Iowa Freedom of Information Council.
"The courts or the public information board would extend that to the lease, under the logic that the school district doesn't want the news out until they have completed the deal," said Randy Evans, executive director.
The Iowa Public Information Board said they have not had to address any difference between a purchase and a lease.
"We haven't had that come up yet," said executive director Margaret Johnson. "That's something we're more than willing to look into."
Even so, both organizations cited other concerns with how the meetings were conducted. Evans said closing the doors on topics of discussion not directly related to the lease — in this case, the other two options presented at the Oct. 8 meeting — would be "inappropriate" in his view.
"The law would require a closed meeting to discuss the purchase, sale, or leasing of real estate be confined to that topic, and not be allowed to drift off topic," he said. " … Those are topics that ought to be discussed at a public meeting. I would be disappointed the superintendent or the district's attorney would not make that clear to them. In our view, that would be an abuse of the closed meetings provision."
While Johnson said she was hesitant to provide a direct answer without the Times filing for an advisory opinion and providing all possible information, she said it was "likely" the other options could be included in the closed meeting, as other options could also affect the lease rate. Her concern, she said, was the lack of written minutes for the closed sessions, which could provide guidance as to who was speaking and when.
"You're supposed to have minutes," she said. "They should be detailed."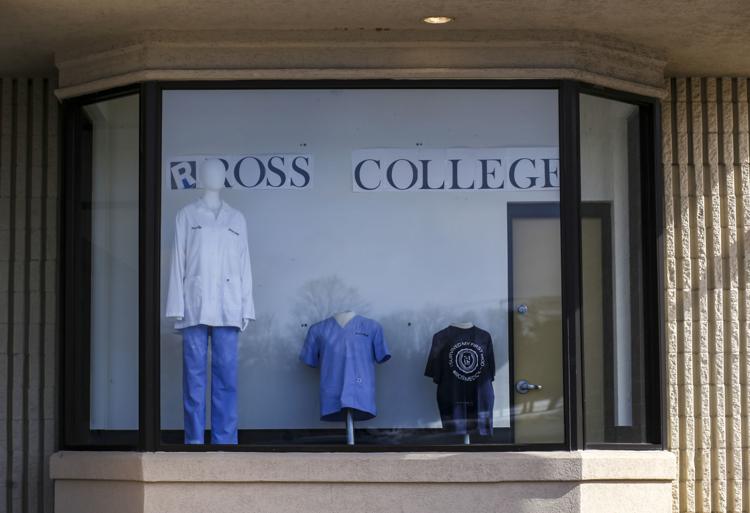 In an email to a community member from Shannon Muckenfuss, assistant to the superintendent, acquired by the Times, she writes in response to a request for the audio and minutes: "As far as closed session minutes — we do not take minutes on closed session, just open meetings."
The Times followed up with Colleen Skolrood, board secretary, on Tuesday about the minutes, and she said via email that she had written notes for all except Oct. 8 and Dec. 20.
In an email sent by Skolrood on Friday, she said she took handwritten notes for all closed sessions, "not typed formal minutes." 
"[Skolrood], in the past, has not necessarily taken written minutes," Raso said, adding that they always have the audio recordings, though. "There's a record of going into a closed session, and a record of any decision ever made, which is always public. … From now on, she will do the minutes as she has them."
Raso added that redacted parts of the audio pertaining to other, as of yet, incomplete property transactions further slowed down the minutes process, but that they would be uploaded soon.
As of Thursday, only the minutes for the Oct. 15 meeting have been uploaded to the Bettendorf website. Per Iowa code, they "shall be available for public examination when the transaction discussed is completed."
The Times has filed for three advisory opinions with the Iowa Public Information Board, regarding the extension of "purchase or sale" to include leasing; whether the other two options should have been public; and the lack of written minutes. The questions were filed Tuesday, and no response has been issued yet.
Continued involvement
The Wade family fought to keep Thomas Jefferson open; three of their children went through the school, and they have a third-grader enrolled there now. Even after moving to the Pleasant Valley district, they've opted to open enroll their children into Bettendorf, and they've stayed involved — Heather, the mom, is the PTA president.
"I really thought that of all the districts in this area, Bettendorf was just the best district, in the full spectrum of what they offer," said the dad, Todd Wade. "I have a full spectrum of kids, and the cool thing about Bettendorf is that it lets everyone fit. It's a fantastic district."
Todd Wade said he knew they lost the fight, but were trying to move ahead with the merger and make the best of it.
"The Mark Twain PTA and the Thomas Jefferson PTA have gotten together as a collective a few times," Heather Wade said. "I've met with the previous president and the new president a couple times. … We're brainstorming some new ideas. We have a lot of ideas and we've been in contact."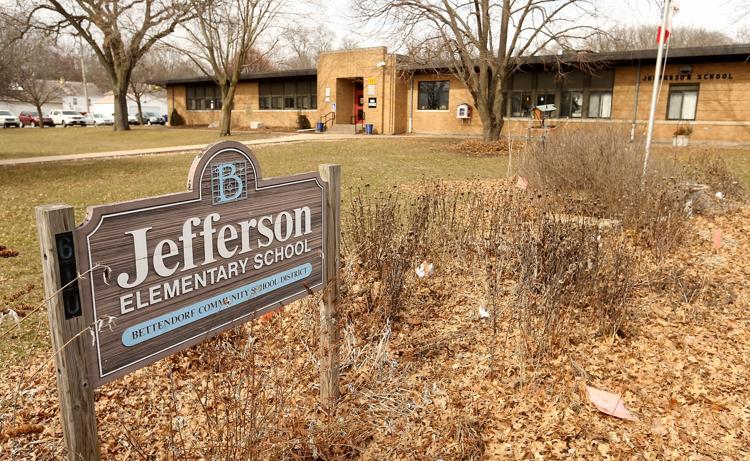 Still, Todd Wade said he was frustrated by how the board and the administration have conducted this process.
"They're missing out on the best part of their district, which is parent involvement."
Holland said that public input "is always very much welcome and appreciated," but that the timing of the transition plan was the question.
"It's nice to have involvement," he said. "I would encourage anyone to be more involved. Part of that includes process and protocols that need to be followed."
For Heather Wade, the focus now is on looking toward the future.
"I'm really for the new and I'm actively trying to promote the new," she said. "I think that's our focus and both sides are doing a really good job at including each other and building together. We look forward to continuing to incorporate the new ideas together."
For Becca Eastman, "the new" needs to really feel new. She has two kids in the district: one is at the high school, and the other is a fifth-grader at Thomas Jefferson, so neither will be directly affected by the consolidation.
"When I speak on these things, take a stance, it is purely as an advocate for kids, because it does not affect my kids," she said via phone call.
The major initiative Eastman and other parents have started is to start a petition to rebrand the consolidated schools.
"I've reached out to numerous other school districts, talking not only to administrators but teachers and parents who have gone through consolidations … the clear choice is if you have to rebrand, you have to name the school a unique name in order to get the most buy-in from both communities," she said.
While a Facebook petition has been generating attention, Eastman said she was pushing forward with a "hard copy, physical petition," as mandated by the district's policy, even while noting that the circumstances aren't exactly the same.
"There's a petition process," Raso said via phone call. "That could come to the board, and I would have a hard time seeing the board say no to that if they have both communities coming together and saying they want that."
Holland confirmed that if a petition were presented, the board would "certainly have to take [it] under consideration."
From his conversations with individuals on the board, Raso said it seemed the board "didn't have any interest in changing the name" because the new building was still on the Mark Twain property.
"It's a name change to one of our facilities," he said. "I think it throws a wrinkle in when it's on a property with a building already on it."
Heather Wade said the two PTA teams were really working hard to "represent the new and to build that bridge."
"The biggest priority is making sure everybody knows that they're welcome and wanted and that each school feels valid," she said.
While several parents said they wanted to remain positive, they felt the district was not helping to encourage them to be part of the transition.
"I think there are a lot of parents who want to be part of a future here, and I think they're intentionally alienating those people who really want to come alongside and help," Todd Wade said. "The reality is, it's our kids who are at stake here, so we have to make it the best for our kids, and that's our job to do that."