Bettendorf neighborhood
EPA will test Bettendorf neighborhood for hazardous chemical contamination
The federal Environmental Protection Agency is investigating possible hazardous chemical contamination to the environment in an area of Bettendorf around Tanglefoot Lane between Devils Glen and Middle roads.
During the week of March 19-23, air, groundwater and soil samples will be taken at about 40 properties within a two-mile radius of a site south of Tanglefoot that was used for waste disposal before disposal was subject to governmental regulation.
The 18-acre site is undeveloped, rough-terrain ground filled with grass, brush and trees. From the 1950s into the '70s, the land was leased by its owner, Harry Meinert, for municipal dumping by the city of Riverdale and industrial disposal by Alcoa (now Arconic) and the former Bendix Corp., of Davenport, according to an assessment provided by the EPA Region 7 office in Kansas City.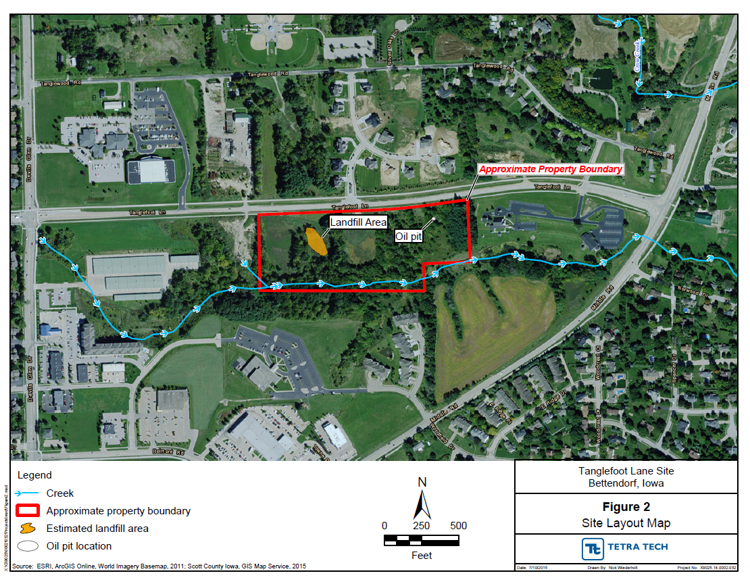 In addition, Meinert operated an "oil and chip" business that included the storage of waste oil in clay pits for application to country roads for dust control, according to the assessment.
There are thousands of contaminated sites across the country due to hazardous waste being dumped, left out in the open, or otherwise improperly managed in the past, Ashley Murdie, public affairs specialist with the EPA's Region 7 office, said. These sites can include manufacturing facilities, processing plants, landfills and mining sites. In Iowa, there are 94 similar properties where site assessment, removal, remedial, enforcement, cost recovery, or oversight activities are being planned or conducted under the Superfund Program.
The presence of contamination at the Tanglefoot site came up in the course of a 2012 real estate transaction when an assessment was conducted.
Analytical results of soil and groundwater samples taken from the site by a firm hired by the property owner showed the presence of tetrachloroethene (PCE), trichloroethene (TCE) and polychlorinated biphenyls (PCBs) a now-banned substance of varying toxicity, according to the assessment. Subsequent testing also confirmed elevated levels of volatile organic compounds, or VOCs.
The EPA is trying to determine if there is contamination outside the site and whether it puts people and the environment at risk, EPA's Murdie said.
Employees from Tetra Tech Inc., a Kansas City-based firm, will sample wells, indoor air and soil under the buildings (sub-slab).
"We're just assessing if there's been any exposure," said Ken Buchholtz, branch chief of assessment, emergency response and removal. "More likely than not, there's not been any exposure. We're just making sure the contamination has stayed on the 18 acres, that it is still there and has not traveled into the groundwater, has not volatilized (into buildings). This is strictly an assessment and there is no indication that there is any traveling."
Once this assessment is complete, the EPA will determine what, if any, cleanup or removal action is necessary, Murdie said.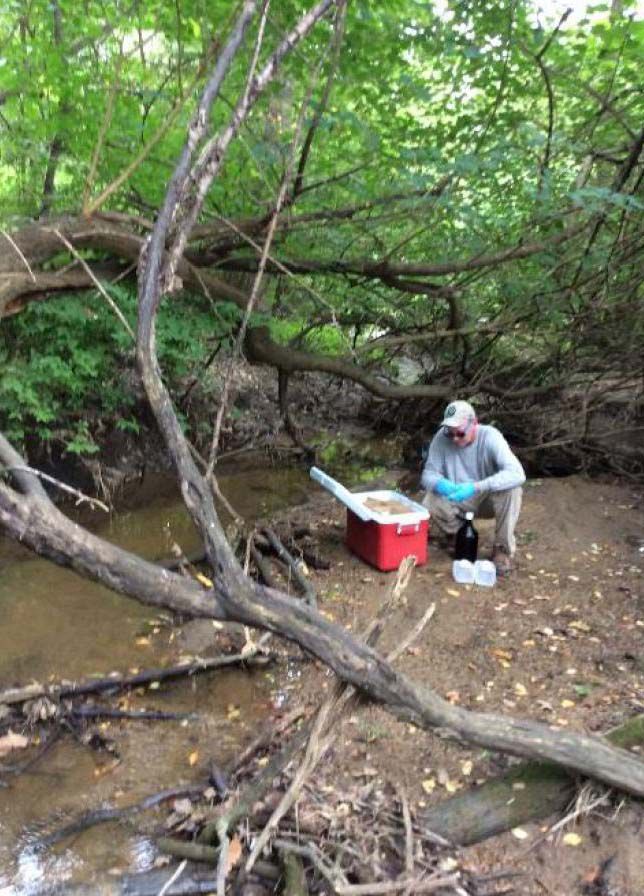 Property owners were notified in mid-January that sampling was planned.
Citing privacy considerations, the EPA declined to provide a list of owners of properties to be tested, although Murdie confirmed they include homeowners living south of Middle Road and the Tanglewood Pavilion and Tanglewood Hills Chapel. Bettendorf Christian Church, located south of the site, is not being tested, she said.
Analysis of the samples will be done by the EPA, a process that is expected to take until sometime in the summer, Buchholtz said.
What happens after that will depend on what is found, he said. If it is determined there is contamination and it is an immediate threat, the EPA will start the process of removal, Todd Davis, Iowa site assessment coordinator for Region 7, said.
Examples of removal could include soil excavation and on-site treatment methods such as electrical resistance heating.
If there is so little contamination as to be non-threatening, then nothing will be done, or the case could be referred to the state, Davis said.
"In a lot of instances the contamination does not warrant a response," Buchholtz said. "We want to make sure that nothing that's been put out there is harming anyone."