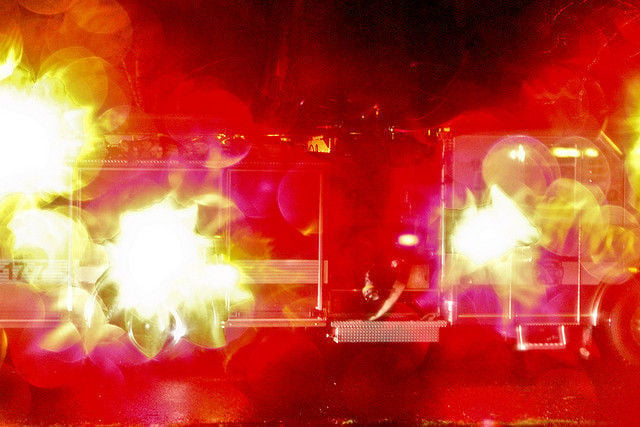 A Chicago area family escaped injury when their vehicle burst into flames Sunday afternoon on Interstate 80.
According to District 7 Illinois State Police, Alan Lopez, 35, of Buffalo Grove, and his family were entering Illinois on I-80 eastbound around 2:50 p.m. Sunday when their 2010 Toyota van began experiencing mechanical difficulties.
Lopez pulled the van onto the left shoulder of I-80. He and his wife, Sarah, and their two 2-year-old children, exited the van before fire fully engulfed the vehicle.
No injuries were reported, but the fire caused traffic in both directions to be intermittently shut down Sunday due to smoke and emergency vehicle response.
The van was removed from the scene by a tow truck and the scene was cleared around 4:30 p.m. Sunday.