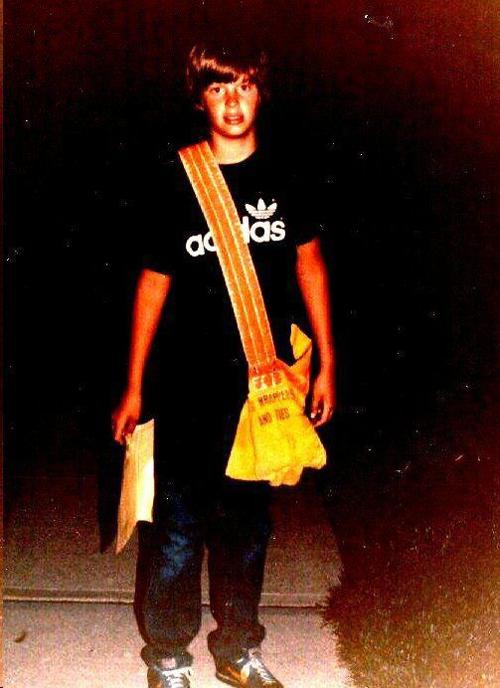 What really happened to Johnny Gosch? Was the 12-year-old newspaper carrier abducted in 1982 and abused as part of a pedophile ring? Did he really visit his mother, Noreen, some years ago?
The case has involved several people who claim to be part of it, including one man who claimed to be the missing boy and another who alleges he was part of the abduction. But no arrests have ever been made in connection with Johnny's disappearance.
Filmmaker David Beilinson, of New York, doesn't have all the answers. In his film "Who Took Johnny?" (available on DVD, Netflix, Amazon and iTunes) he addresses many of the questions people continue to ask about the unusual circumstances around the boy's disappearance.
Beilinson's fascination with the case began many years ago, when his production company, Rumur Inc., made a film called "Horns and Halos" for HBO. A writer told Beilinson and his crew about an alleged child-prostitution network that might be linked to the disappearance of Gosch, a newspaper carrier from West Des Moines.
"After learning more about Johnny's case, we became intrigued, and cautiously began to pursue a film about it," Beilinson said.
"We're documentary filmmakers. We're not really journalists," Beilinson said. "We approach our movies much as a fictional narrative filmmaker would. In Noreen's story, you've got this mother fighting for her son, trying to find her son — a very universal story anybody can relate to."
Noreen is a strong, charismatic, confident person who, because of Johnny's case and the notoriety, became an activist on the level of John Walsh, Beilinson said. Walsh is the human rights and victim's advocate who created "America's Most Wanted" after the kidnapping and murder of his son, Adam, in 1981.
Noreen "flies in the face of what you'd think of a stereotypical Midwestern woman," he said. She presents a lot of theories — including the possibility of a child-sex/pornography ring — "that are too hard to believe" for some people, Beilinson said.
In 2011, "We thought this is the 30th anniversary (of Johnny's disappearance), one of the most important missing-person cases in the country's history," Beilinson said. "We ended up pitching it to MSNBC, and they decided to do a special for the 30th anniversary."
The filmmakers secured the rights from MSNBC to make a director's-cut documentary that is much longer than what was broadcast.
"There are a bunch of unanswered questions" in the case, Beilinson said. "The first thing you have to ask the audience to decide is: Did he run away, or was he abducted? It's still considered a missing-persons case, not a crime." But Beilinson thinks Johnny was abducted — in fact, the film includes witnesses who are certain that is what happened. "It's clear that someone was sort of stalking him or surrounding him," Beilinson said. "There seemed to be no motive in his life that would make him want to run away."
The other questions that remain unanswered are whether Johnny was abducted by a lone person or through an organized incident. "To me, it speaks to something that was more organized," Beilinsen said.
"Not everything has to be true for the story to be true," Beilinson said. "In this case, you can believe that Johnny was abducted by an organized ring but maybe the pictures aren't him, for example. You could believe that (the man who claims he assisted in the abduction) was involved, but that doesn't mean that Noreen wasn't telling the truth. "
Did Johnny actually visit Noreen, telling her he had been brainwashed and asking her not to call anyone or he would be killed? "To me, it makes sense," Beilenson said. "Noreen seems like a very confident, thoughtful person." One of the reasons some people think she's saying that is to keep the story in the media, he said.
Noreen discussed the visit publicly two years after she said it happened.
"If she were lying, why would you keep a lie a secret for two years?" Beilinson asked. "You don't keep a lie a secret. You tell the lie."
Follow-up File is a weekly feature on Mondays that updates a story we've published previously. If you have an idea for a Follow-up File story, email us at newsroom@qctimes.com.
Get local news delivered to your inbox!
Subscribe to our Daily Headlines newsletter.