Four years after voting for Donald Trump, Lance Lorber switched his party registration to Democrat. He was committed to caucusing for Andrew Yang.
"There's nobody else," said Lorber, who lives in Davenport.
Lorber was all smiles at Yang's Thursday town hall at LULAC Club, even as he had to turn down campaign volunteers pushing him to take home another Yang 2020 sign. Lorber owns more Yang gear than he knows what to do with.
Yang's candidacy owes its unlikely success to voters like Lorber. Yet the underdog story might meet an early end. Polling in the mid-single digits in Iowa, Yang will have to shatter projections in order to clear the 15% viability threshold at most caucus sites.
"I don't know," Lorber said, shaking his head. "If not Yang, I'll probably vote for Trump again."
If Iowa Democrats agree on anything, it's the urgency of defeating President Trump.
But many Iowans participating in the Feb. 3 caucuses aren't loyal Democrats. These Independents and former Republicans have provisionally switched sides to support a Democratic candidate.
But they're ready to switch back should that candidate fail, maintaining their next-best option is Trump.
"If Yang becomes the Democratic nominee, I'm voting for him. Otherwise, I'm voting Trump," said Zayne Zaiss, a tradesman with Local 25.
Although he was too young to vote, Zaiss supported Trump in 2016. The president achieved "everything I wanted in his first year in office," said Zaiss, who's been dissatisfied with the president's behavior since then.
Zaiss considered supporting Hawaii Rep. Tulsi Gabbard until her candidacy sputtered. Now he's confident he'll caucus for Yang. If he fails to achieve viability, Zaiss won't re-align for another candidate — he'll head home.
To supporters, the diversity of the 45-year-old entrepreneur's coalition is a testament to the power of Yang's disruptive campaign.
Yang's signature issue is the "Freedom Dividend," a form of universal basic income in which American adults would receive $1,000 per month from the government, no strings attached. The UBI is a centuries-old idea that's won support from small-government libertarians such as economist Milton Friedman and even classical liberals like philosopher John Stuart Mill.
Yang's unorthodox campaign has pitched a big tent. His supporters include disaffected Trump fans, lifelong Democrats, detached Independents, policy wonks, technocrats, techno-skeptics and first-time caucus-goers impassioned about the campaign's focus on futurism and technology.
"If Yang's the nominee, he'll give Trump a run," Lorber said. "The one candidate Trump avoids is Yang. If he mentions him, he gets more attention. He's afraid. They seem him as a threat to his candidacy."
Yang's base is young. At the Davenport town hall, he was introduced by Greg Aguilar, former Q2030 director and founding board member of the Greater Quad-Cities Hispanic Chamber of Commerce. Some 200 people showed up, including dozens of young campaign volunteers and area students.
These women moved to Iowa to start a sorority. Its mission is to elect Andrew Yang president.
Yang is the first choice of Ashish Abraham, a high school senior from Bettendorf eager for his first election. Abraham was impressed by Yang's performance at the Democratic debates and thinks the UBI and the value-added tax (VAT) are better ideas than the wealth tax, a favorite policy proposal of rival candidates.
But Abraham hasn't committed to a second-choice candidate in the event Yang fails to achieve viability. "I'd probably caucus for another candidate so we can beat Donald Trump," Abraham stated.
Mary Sweetland is a Yang superfan who lives in Davenport. She dreams of lifting herself out of debt with the help of the Freedom Dividend. Her son was born with birth defects, and by age 18 he had 22 surgeries.
"Yang is the only one who makes sense," Sweetland said. "$1,000 a month will help everybody, I don't care who you are."
She's adamant she'll caucus for Yang but squishier about a backup. Sweetland doesn't feel good about any of the other Democrats. If Yang fails to achieve viability, she might head home.
"It'll take a lot of convincing," she said.
012420-qc-nws-yang-008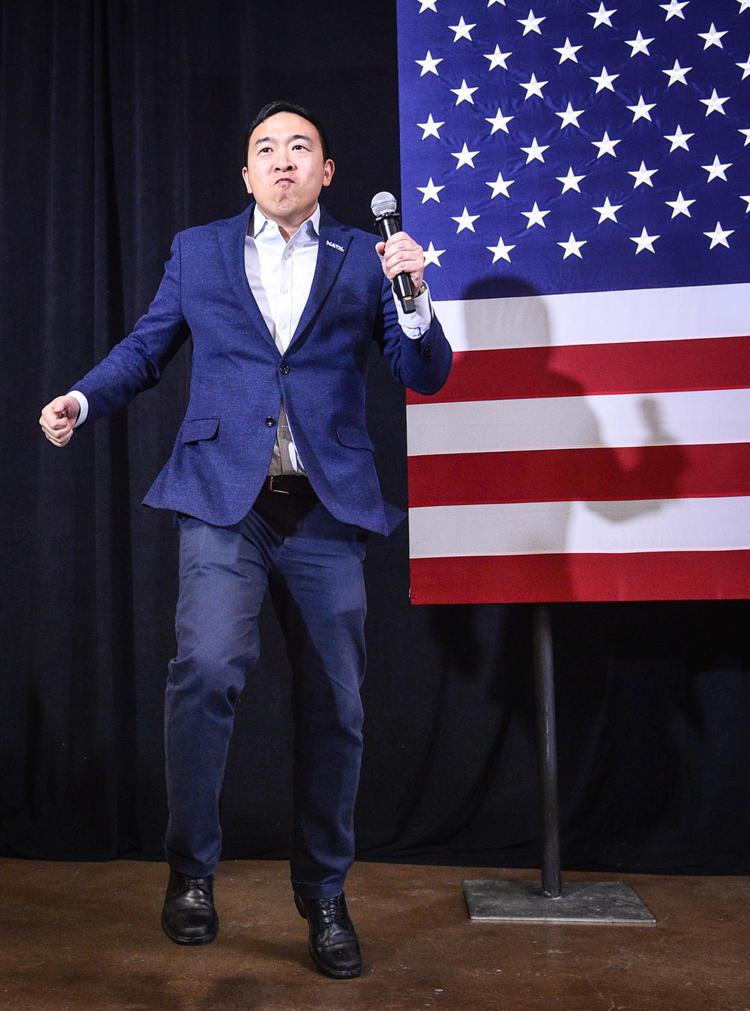 012420-qc-nws-yang-009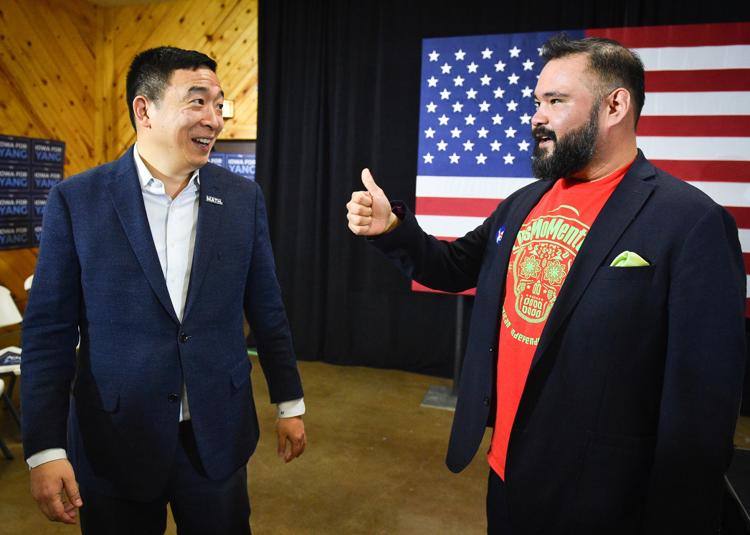 012420-qc-nws-yang-001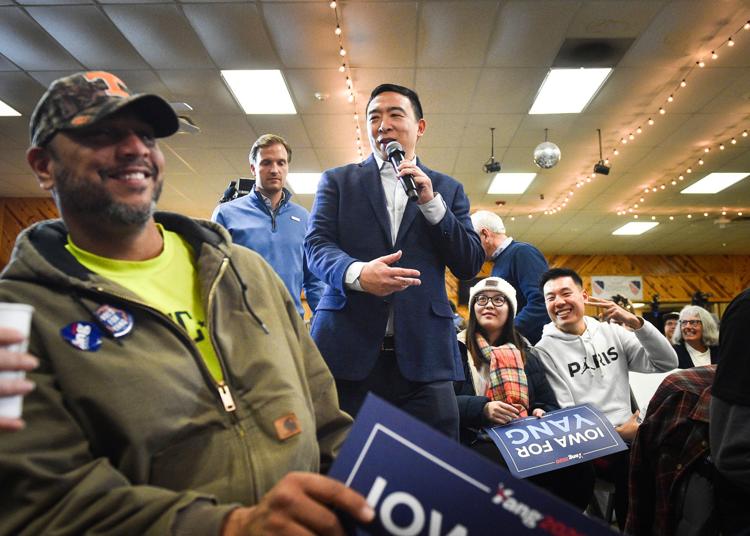 012420-qc-nws-yang-003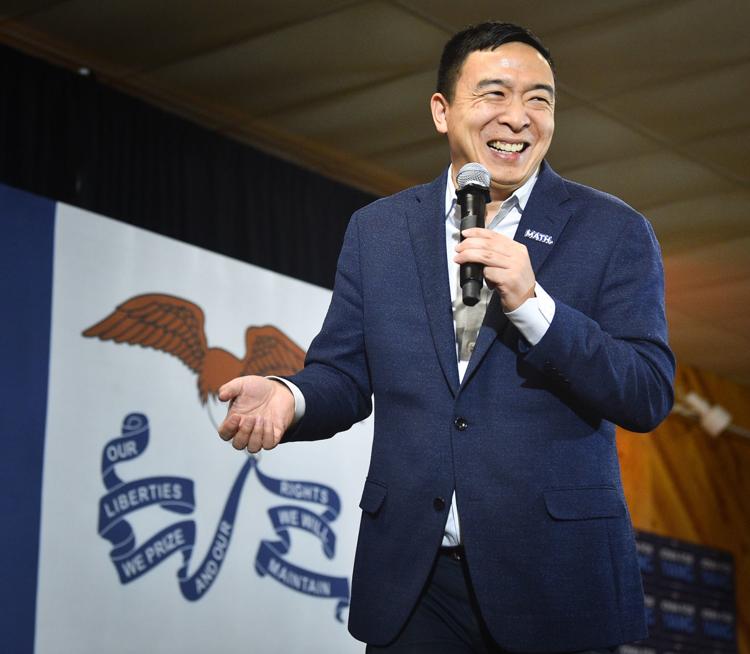 012420-qc-nws-yang-005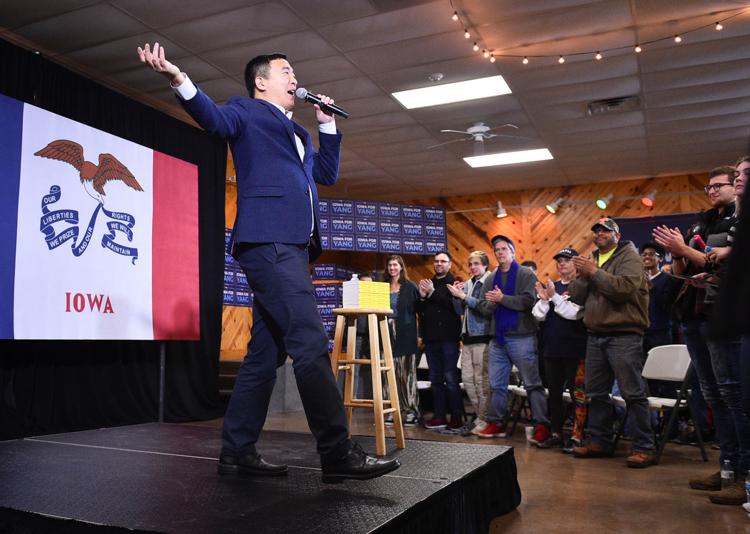 012420-qc-nws-yang-002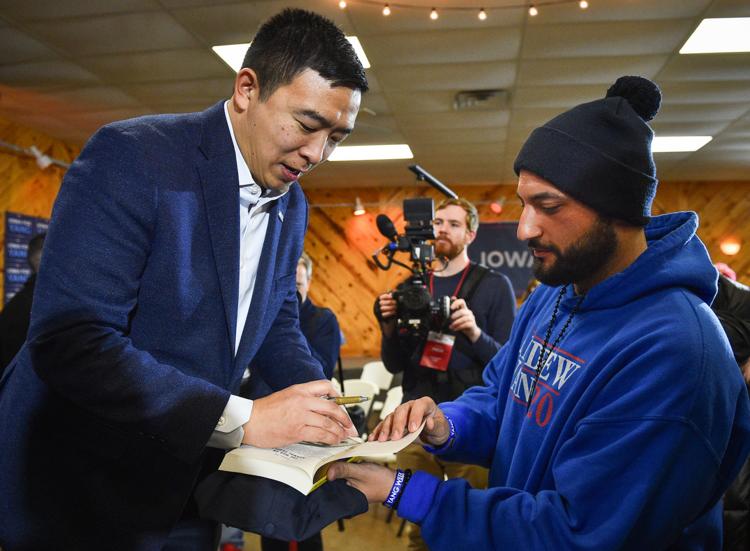 011720-qc-nws-sororityofyang-010.jpg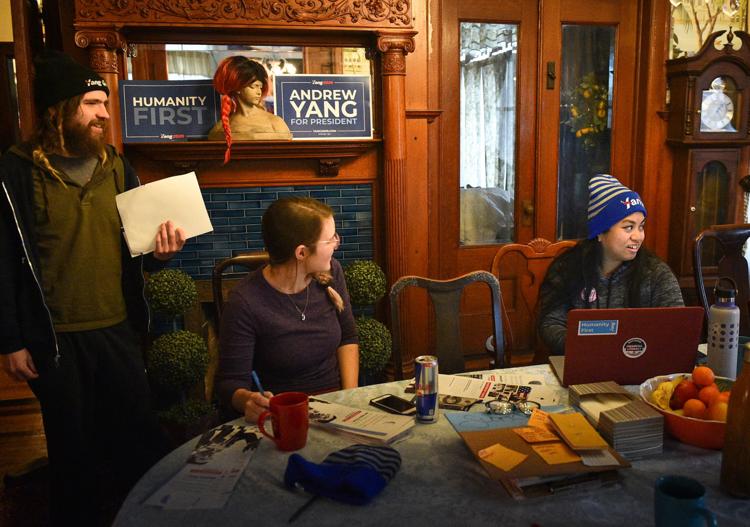 011720-qc-nws-sororityofyang-023.jpg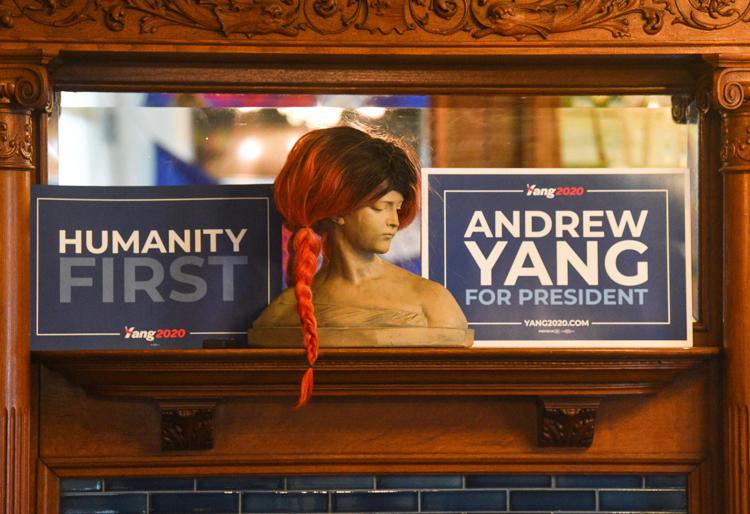 011720-qc-nws-sororityofyang-011.jpg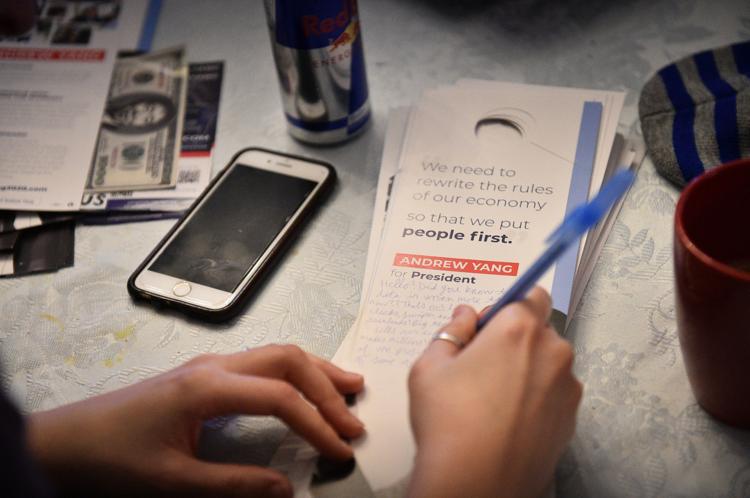 011720-qc-nws-sororityofyang-021.jpg
011720-qc-nws-sororityofyang-004.jpg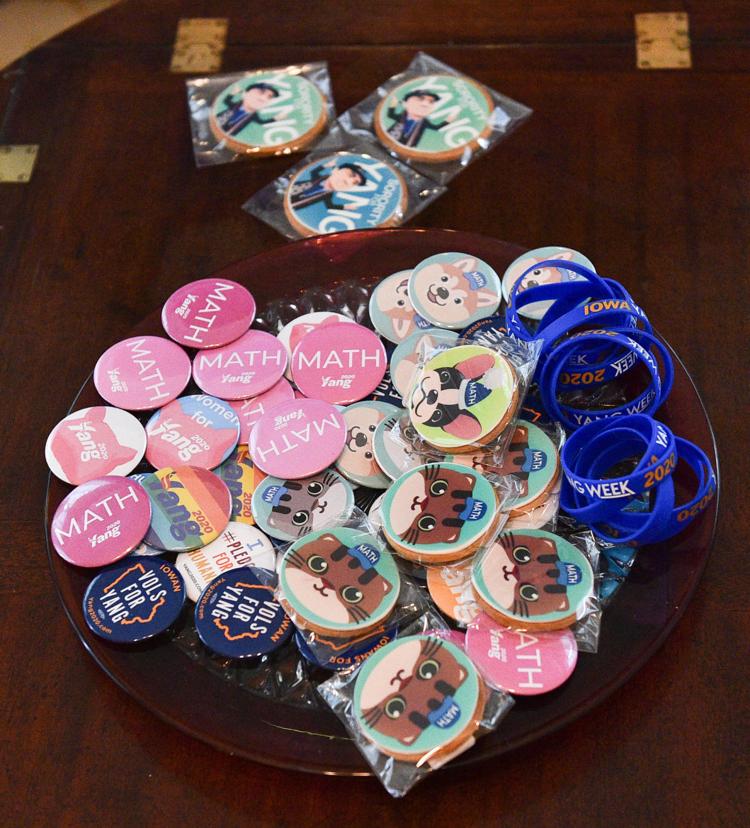 Graham Ambrose is the Iowa politics reporter for the Quad-City Times. 
Get local news delivered to your inbox!
Subscribe to our Daily Headlines newsletter.