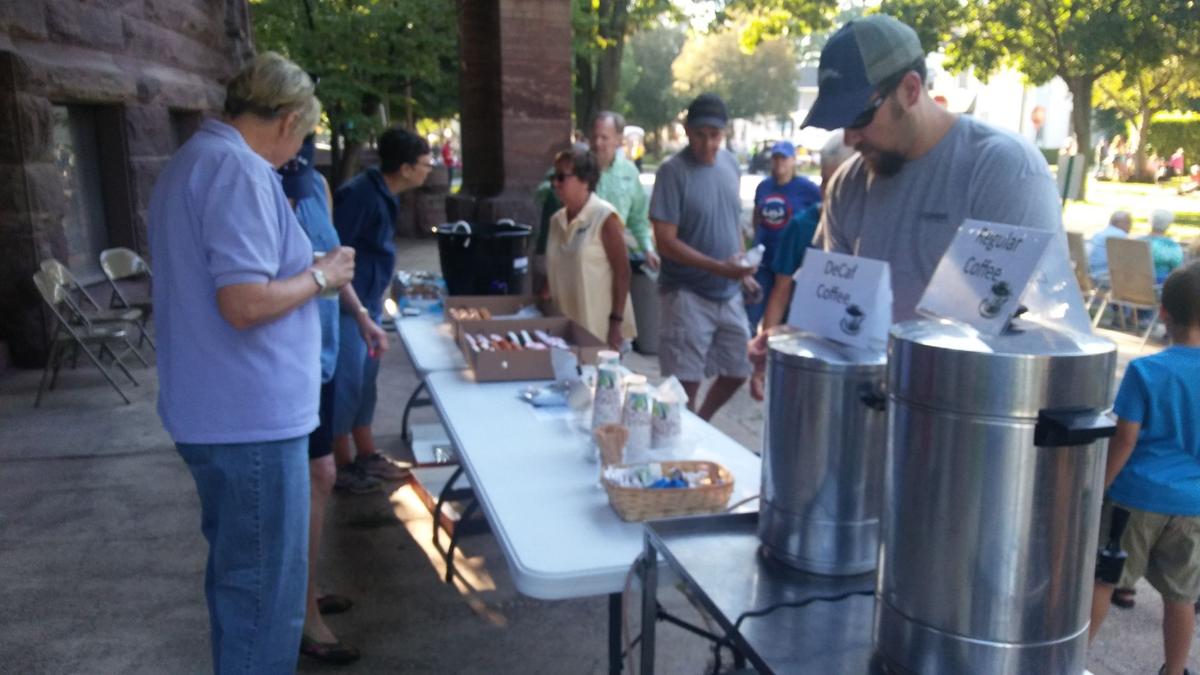 First Presbyterian Church at Iowa Street and Kirkwood Boulevard has set up shop outside for about 20 years each Saturday morning on Bix 7 race day to give away pastries and coffee and juice to those watching the race.
It is a natural fit, said volunteer and church member Linda Meadors of Moline.
"We started doing this in conjunction with the Jazz Festival because the Beiderbecke family worshiped here," she said. "Bix Beiderbecke's mom was the organist.
"We partnered with the Bix Beiderbecke Memorial Jazz Society, and this is all part of our celebrating. And because, we are right on the race route. We want to reach out. And next weekend, we will have our jazz liturgy as part of the Jazz Fest."