The '"Fish Guy," who became a celebrity almost overnight last year after a photo of him carrying a huge catfish went viral, is back in Scott County Jail.
Peter Dwain Robinson, 34, of Davenport, is being held in Scott County Jail on a felony charge of forgery and a misdemeanor charge of third-degree fraud.
Here's what happened, according to court documents: 
Shortly after 10 a.m. Monday, Davenport police responded to EZ Money Check Cashing, 3606 Brady St., Davenport, for a report of someone cashing a stolen check. 
Robinson tried to cash a check made out in his name. Staff from EZ Money contacted a person who said the check, for $873.57 for 47.5 hours of work, was taken in a burglary. 
Robinson admitted he did not work for the company and the check was given to him by "an unknown male." 
Robinson is scheduled to appear in Scott County Court on Feb. 4 for a bond reduction and on Feb. 6 for his arraignment.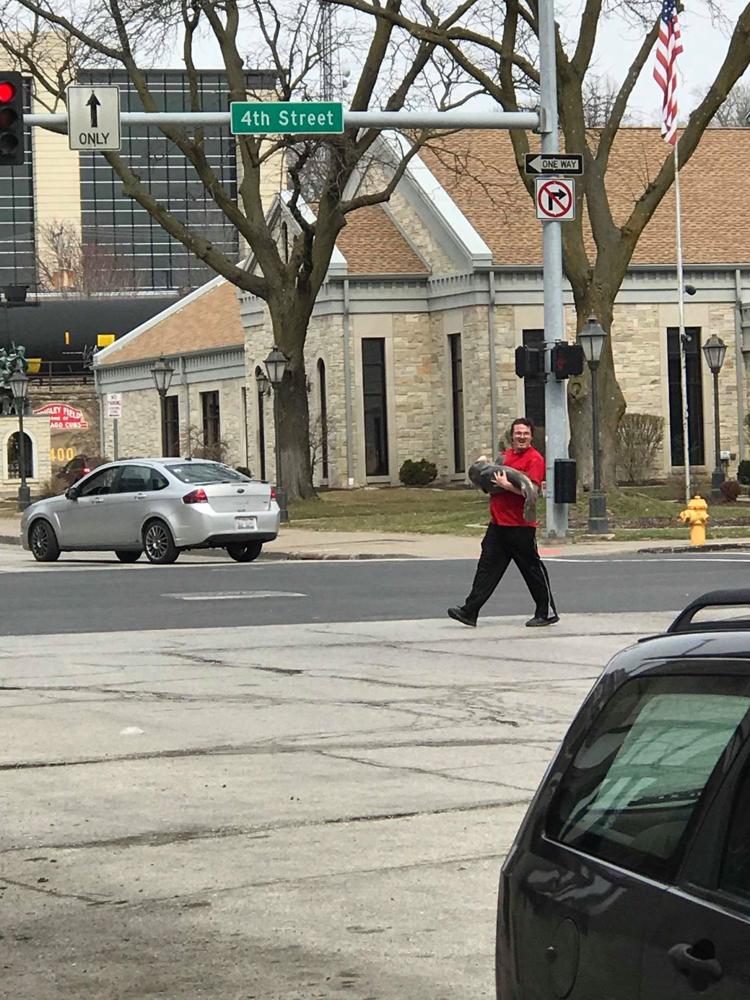 Robinson became known as 'The Fish Guy" in 2019 after he picked up the fish March 28 near the downtown Davenport sky bridge.
Pictures taken by people — including Aaron Aguilar, of Davenport — who saw Robinson walking along with the big catch became the subject of social media memes and subsequently went viral.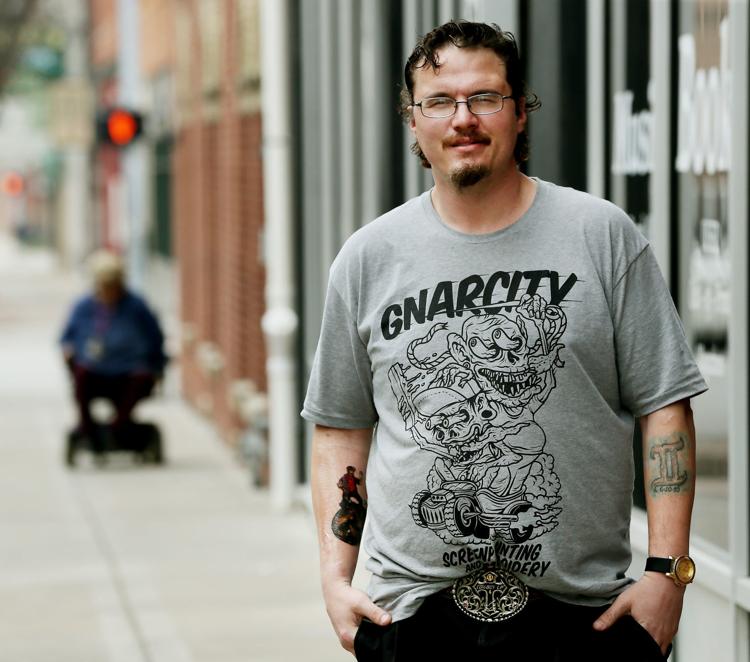 Robinson earlier told a reporter he was surprised at how quickly the image spread.
"I was literally a homeless nobody," he said in April. "I was surprised people knew my name outside my circle."
Robinson, originally from Grand Mound, Iowa, has lived most of his life in Davenport. He said he served 7 ½ years in prison, including stints in Fort Madison and Fort Dodge, Iowa.
T-shirts were sold with the image of Robinson, who was interviewed on television, radio and social media channels as far away as Knoxville, Tenn. and Houston.
"I was able to bring the entire community together," Robinson said earlier. 
Last year, Robinson was held in Scott County Jail on misdemeanor charges in connection with assault on police officers and interference with official acts.
Police responded to a report of someone creating a disturbance at Zion Lutheran Church, 810 N. Marquette St., Davenport, according to Robinson's earlier arrest affidavit. An officer who arrived in a squad car called Robinson to come over to him. Robinson refused.
After more officers arrived, Robinson would not turn around and place his hands behind his back, so officers "had to take physical custody of the defendant to effect the arrest."
One officer suffered abrasions to the top of three of his knuckles. When Robinson tried to strike an officer in the face with his closed right fist, a Taser was deployed.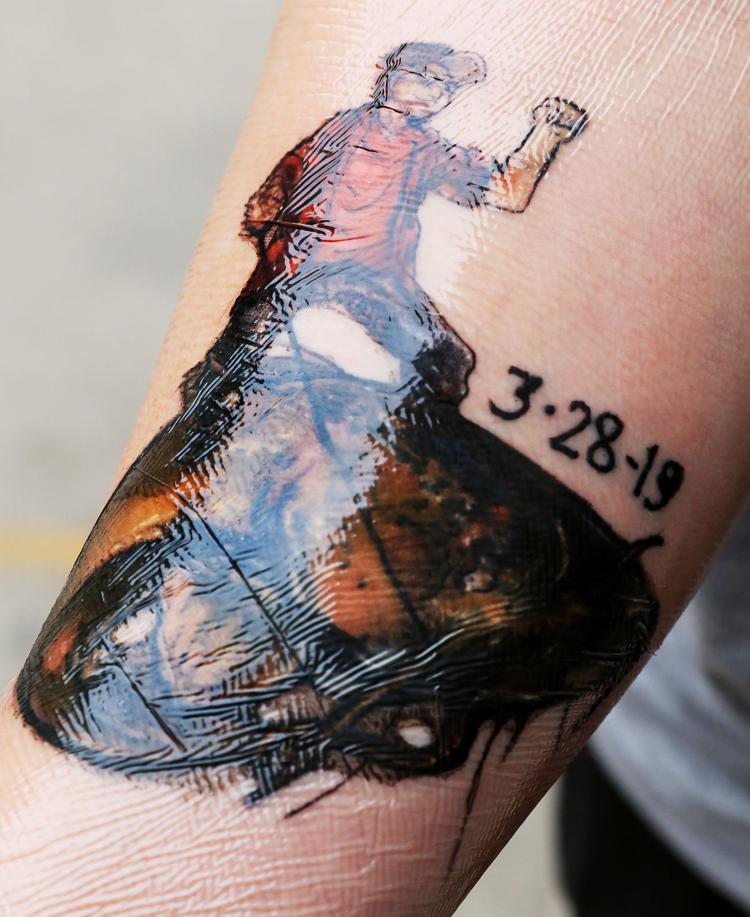 Get local news delivered to your inbox!
Subscribe to our Daily Headlines newsletter.