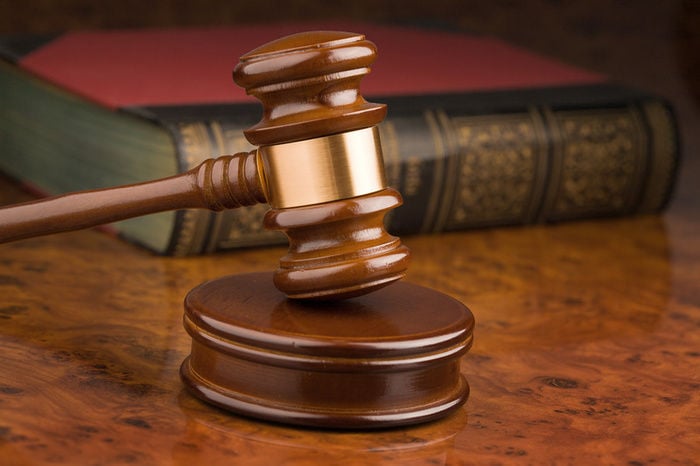 A Texas woman has been awarded more than $4.9 million after she slipped on ice outside a Bettendorf hotel and broke her ankle in January 2010.
A Scott County jury on March 5 concluded that Marriott International Inc. and Courtyard Management Corp., was at fault for injuries suffered by Brenda Alcala of Dallas.
A trial, which began Feb. 26, is the second to be held on the lawsuit.
Alcala, a software consultant who was in the Quad-Cities to help a client, slipped and injured her right ankle on an icy sidewalk in front of the Courtyard by Marriott in Bettendorf about 8 a.m. Jan. 21, 2010.
She filed a lawsuit two years later, claiming that Marriott was negligent in that it failed to properly maintain the premise and failed to warn guests of the "existence of a dangerous condition," according to court documents.
During a 2014 trial, witnesses testified that Alcala shattered her right ankle in the incident and had two surgeries. Her lawyer, Mike Bush, said after the verdict that arthritis has set into her ankle and she walks with a limp. After the injury, she had to change jobs with a pay cut within her Texas firm because chronic pain kept her from traveling, Bush said at the time.
The jury ruled in her favor and she was awarded $1.2 million.
Days after the verdict, Marriott said it would appeal, and in 2015, the Iowa Court of Appeals reversed the district court decision. Alcala then appealed to the Iowa Supreme Court.
The Iowa Supreme Court ruled in June 2016 that the judge in the case issued incorrect jury instructions and sent the case back to Scott County for another trial.
The state's top court, in a 23-page decision written by Justice Thomas Waterman, determined that the district court judge, Mark Smith, should not have instructed the jury on a "negligent-training theory" because there was insufficient evidence presented on that issue. The judge also improperly instructed the jury on private industry safety codes, according to the written decision.
Bush said Friday that he believed the most recent jury verdict and larger amount awarded to Alcala was driven by a number of factors, including the serious, permanent injury she suffered that has gotten worse over time.
"She now has to use a cane to ambulate," he said in an email. "She has daily pain and swelling in her right lower extremity. One of the advantages of trying the case eight full years after the event is that my client now has had an extended period of disability and suffering that the jury can evaluate as opposed to speculating as to what may happen in the future."
He added, "There was no question at this trial that Brenda's injury was getting worse rather than ever improving. There was testimony from her treating doctor that she may require an ankle fusion in the future to control her chronic pain."
Bush also disputed Marriott's insistence at both trials that the company should not have any fault for Alcala's injury "despite at least four independent witnesses who testified that the sidewalk where Brenda fell was unreasonably dangerous from slick ice."
An attorney for Marriott could not be reached for comment Friday.