For Quad-City Arts, a nonprofit agency based in Rock Island, COVID-19-imposed restrictions presented three choices: cancel, postpone or pivot.
Because it still wanted to fulfill its mission of enriching the quality of life in the Q-C through the arts, the agency chose the third, trying to find a way to offer its programs — all requiring in-person attendance — in non-traditional ways, mainly online.
This resulted in a significant drop in the number of people it reached and the amount of income it earned, particularly with cancellation of the in-person Kwik Star Festival of Trees, its biggest fundraiser.
But with grants, donations, its own reduced income and governmental assistance, the agency is surviving, putting offerings online and, in some cases, continuing with in-person opportunities with adjustments for health safety, Kevin Maynard, executive director, said.
The agency received $90,400 through the Payroll Protection Program of the federal CARES act, allowing it to retain all full-time staff members, although some part-time help that staffed the Rock Island gallery were furloughed.
Other helps: $14,000 from the Iowa Arts Council and $50,000 from the National Endowment for the Arts. Helping to fill the gaps were grants from the Quad-Cities Cultural Trust and other sources.
The 2020 summer Metro Arts Youth Apprenticeship Program, in which aspiring artists ages 15-21 are hired for five weeks to complete a project and thereby gain professional experience, played out almost as normal.
Because one of the main jobs is painting murals on the sides of buildings, there was the built-in advantage of being outdoors where chances of transmitting the virus are less. Participants also were required to wear masks and use only their own brushes, water bottles and sunscreen. Team sizes also were reduced.
Other programs, though, went online, and what this highlighted for the agency is that online offerings can reach people who, for whatever reason, won't or can't come to an in-person event, Maynard said.
As with other Q-C cultural organizations, Quad-City Arts is hoping to continue this programming even when in-person resumes.
"It's exciting," Maynard said. "I see some really great things coming out of this."
The agency's biggest challenge was the Visiting Artists Series, a core program in which performing artists of many genres — music, dance, theater — are brought into Quad-City schools for in-person work with students.
Around July, it became obvious this was not going to happen in 2020, so staff began envisioning online programs that teachers could access as part of their lesson plans, perhaps 40 minutes of music or 40 minutes of lecture/demonstrations.
But when staff contacted educators, "They said, 'Please don't do that,'" Maynard said. "That would be too long." Instead, staff compiled three videos of five to seven minutes each, along with written lesson plans, for each of the about 10 originally scheduled visiting artists.
Between 50 and 60 teachers/parents subscribed to this free service, so the reach is considerably less than the 30,000 students the program would have touched under normal circumstances, and no "nominal fees" from schools were generated, but the only other option "was to do nothing," Maynard said.
• Introduction of "Seven with Kevin," a live, interactive program on YouTube and Facebook in which Maynard interviews artists every other Thursday at 7 p.m., asking the same seven questions, as well as those specific to the artist. This has attracted between 400-500 viewers. 
•  Photos from art exhibits at the gallery at 1715 2nd Ave., Rock Island, and at the Quad-City International Airport, Moline, were put online with the option of purchasing online as well.
•  The Sidewalk Chalk Art Fest scheduled for the summer in Bettendorf was canceled, so artists were invited to create works in their own driveways and submit photos that were put online. Cash prizes were awarded to winners.
• The Quad-City High School Art Invitational — a key avenue for supporting young people — was videoed, including announcement of prize winners. In some ways this worked better than an in-person event "because more people watched than would have fit into our gallery," Maynard said. Gallery capacity is 200-300.
• Quad-City Art$ Dollars are still being awarded for specific projects; applications will be accepted through Jan. 31.
And while nothing can match the involvement, income and excitement of Festival of Trees, offering for sale a few decorated trees and gifts that could be ordered online for curbside pickup and hosting a "Day of Giving" was, as Maynard said about Visiting Artists, better than "to do nothing."
Photos: Metro arts mural in Bettendorf aims to start conversation about climate change
061219-qct-qca-mural-001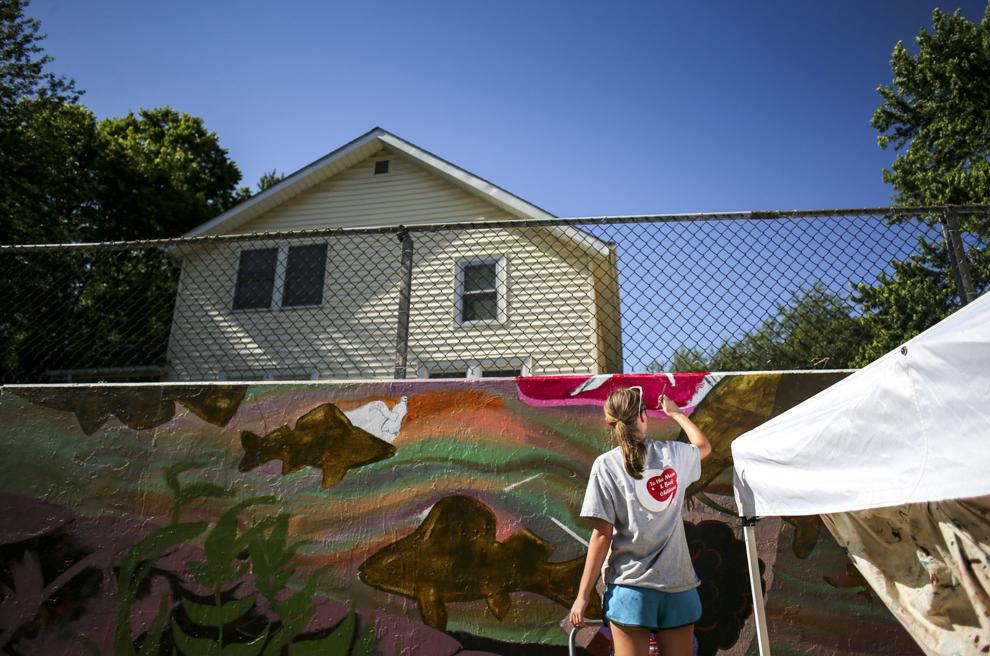 061219-qct-qca-mural-002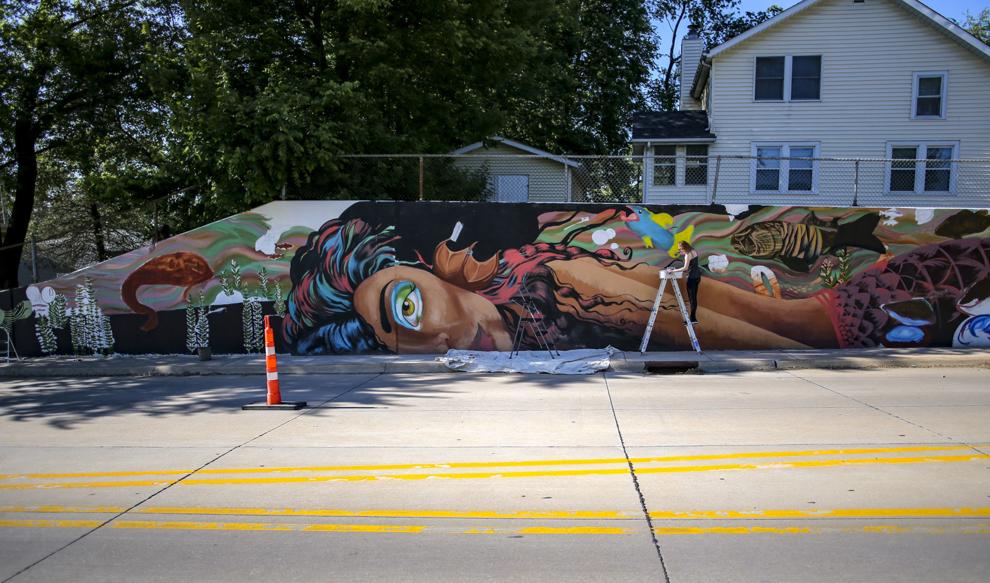 061219-qct-qca-mural-003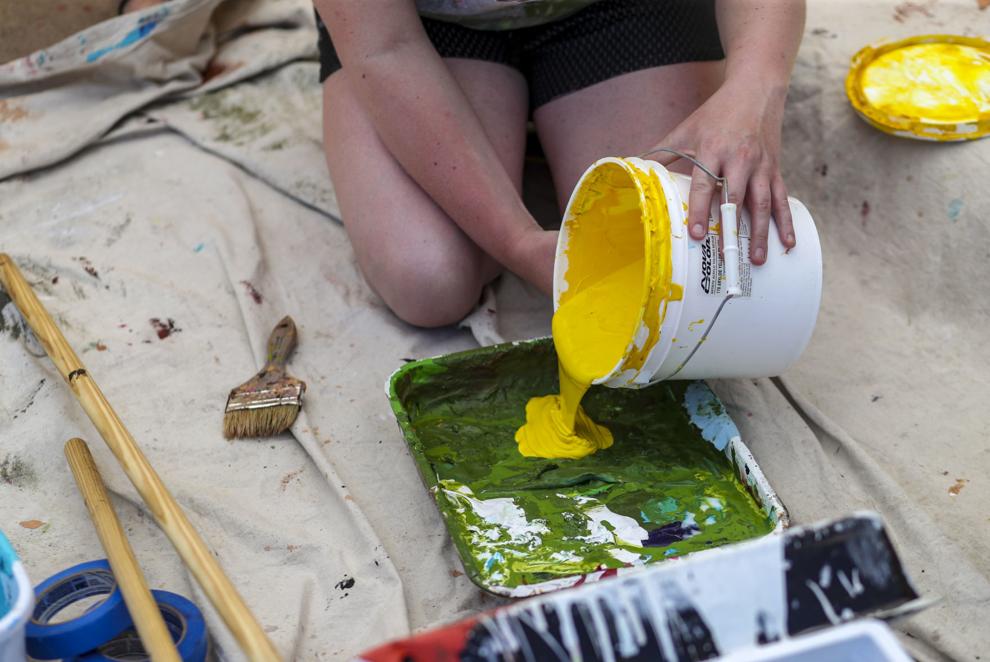 061219-qct-qca-mural-004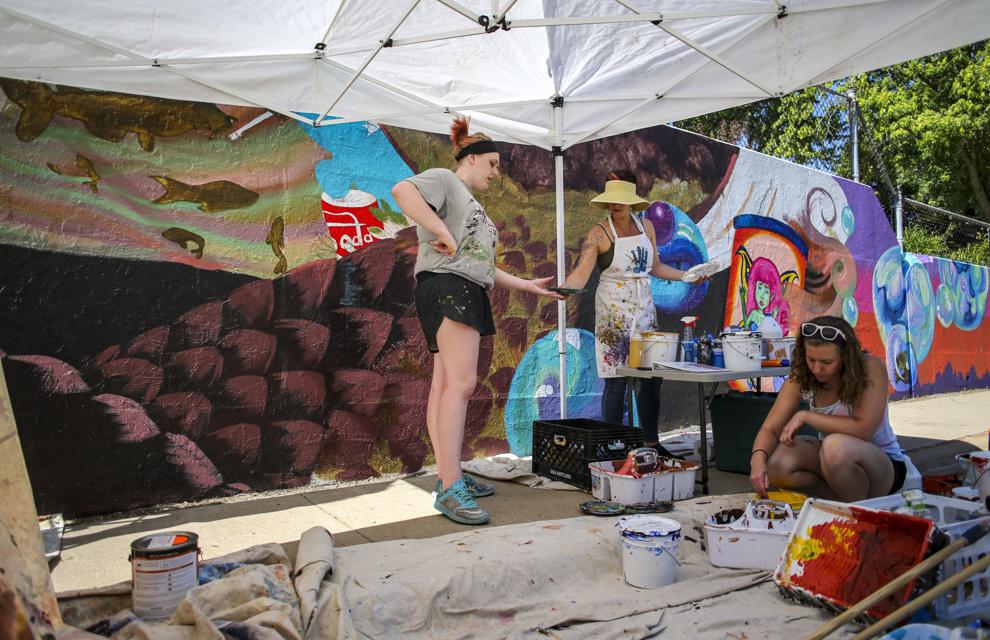 061219-qct-qca-mural-005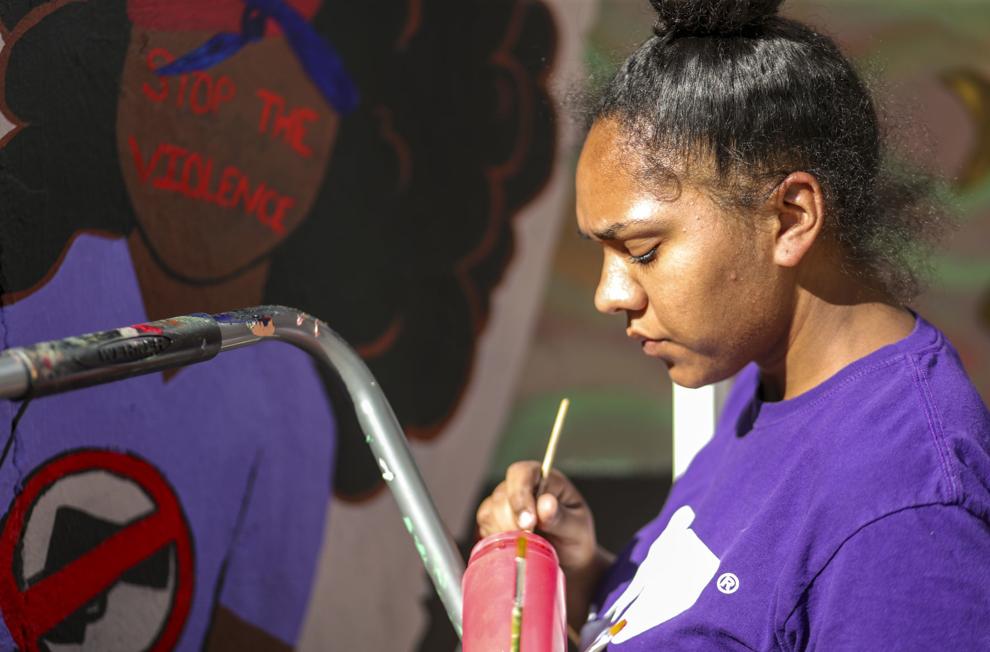 061219-qct-qca-mural-006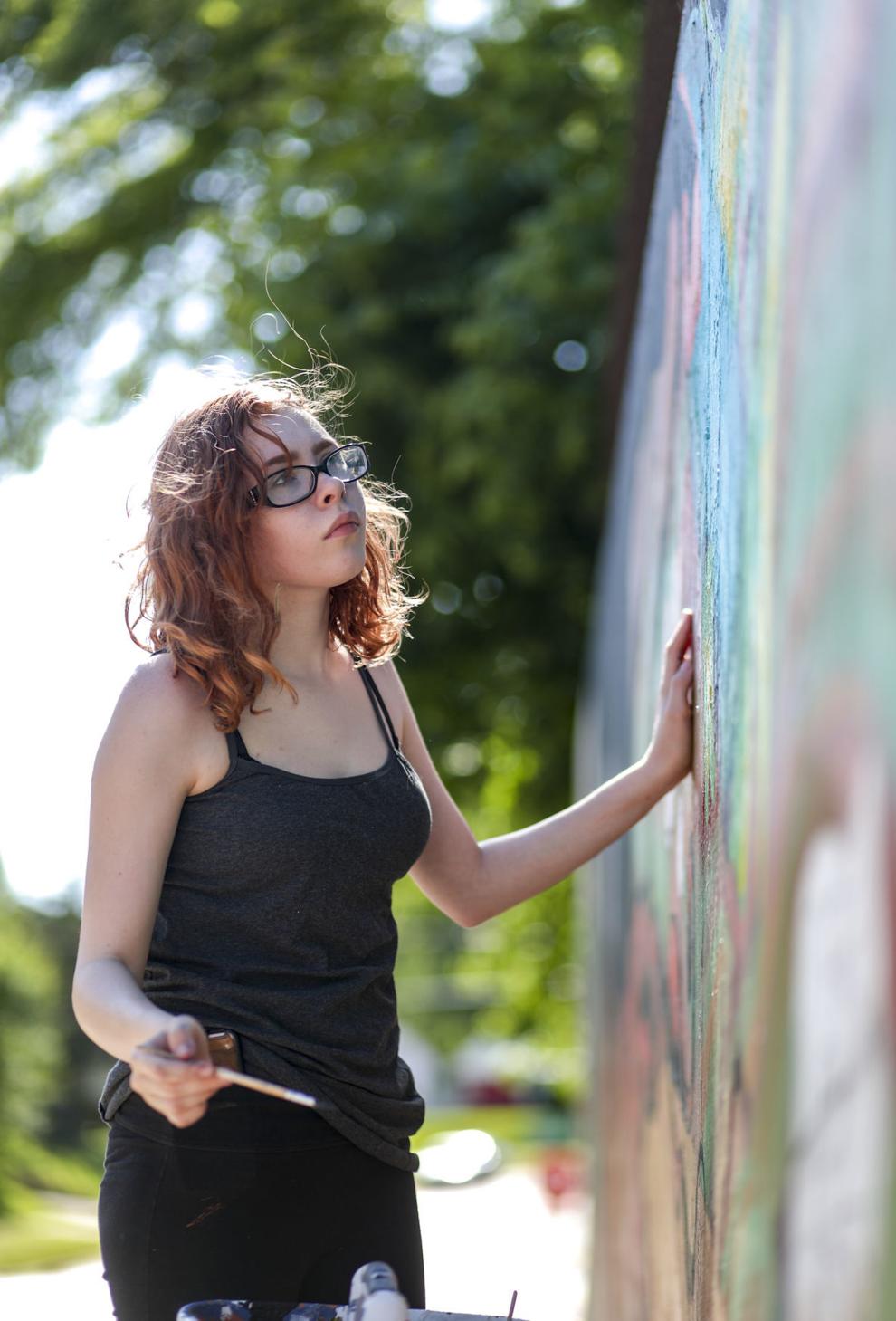 061219-qct-qca-mural-007
061219-qct-qca-mural-008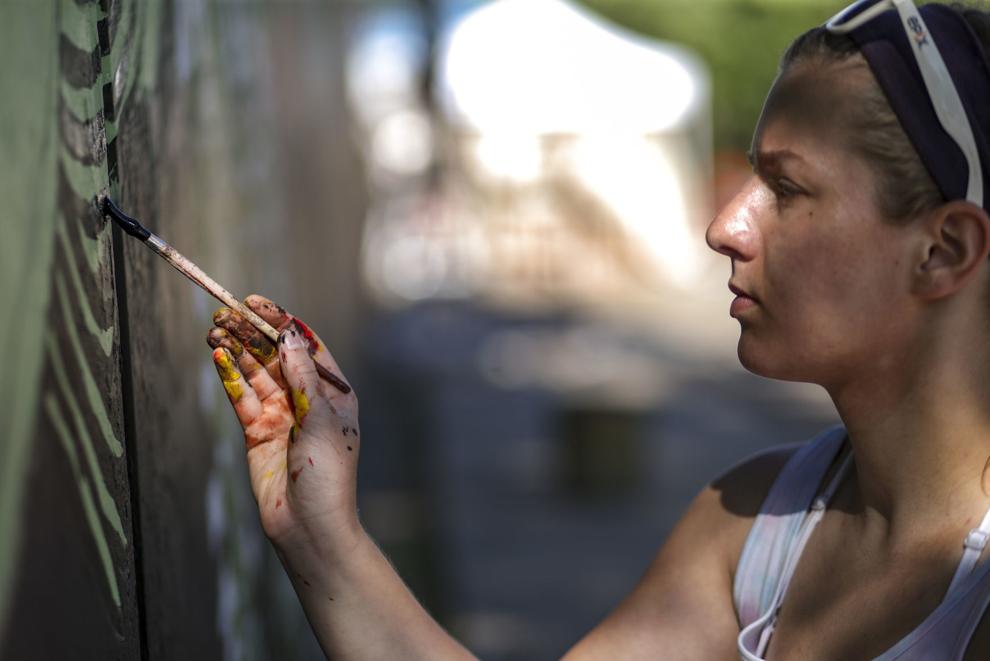 061219-qct-qca-mural-009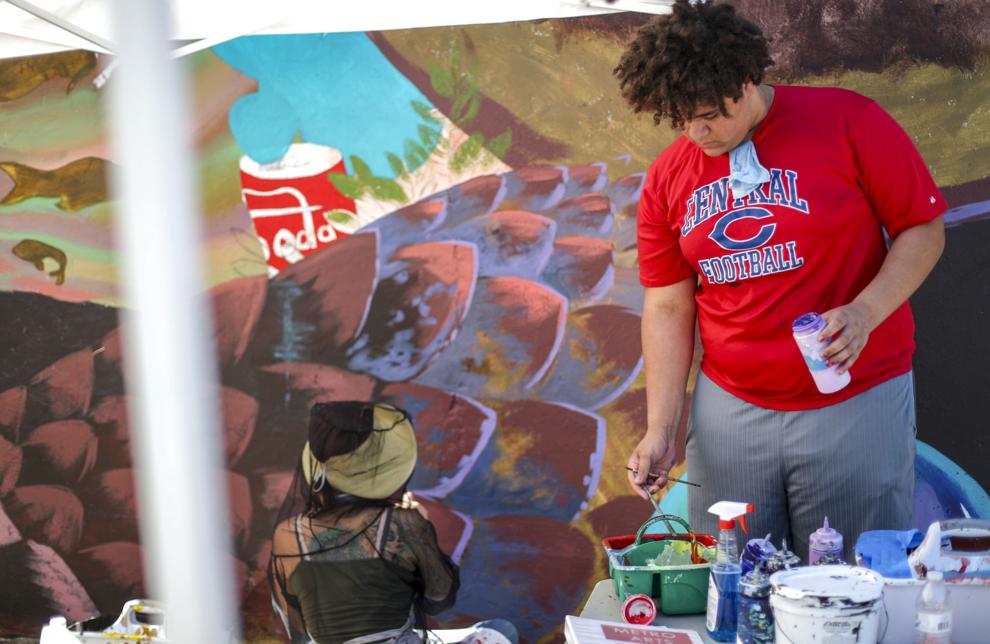 061219-qct-qca-mural-010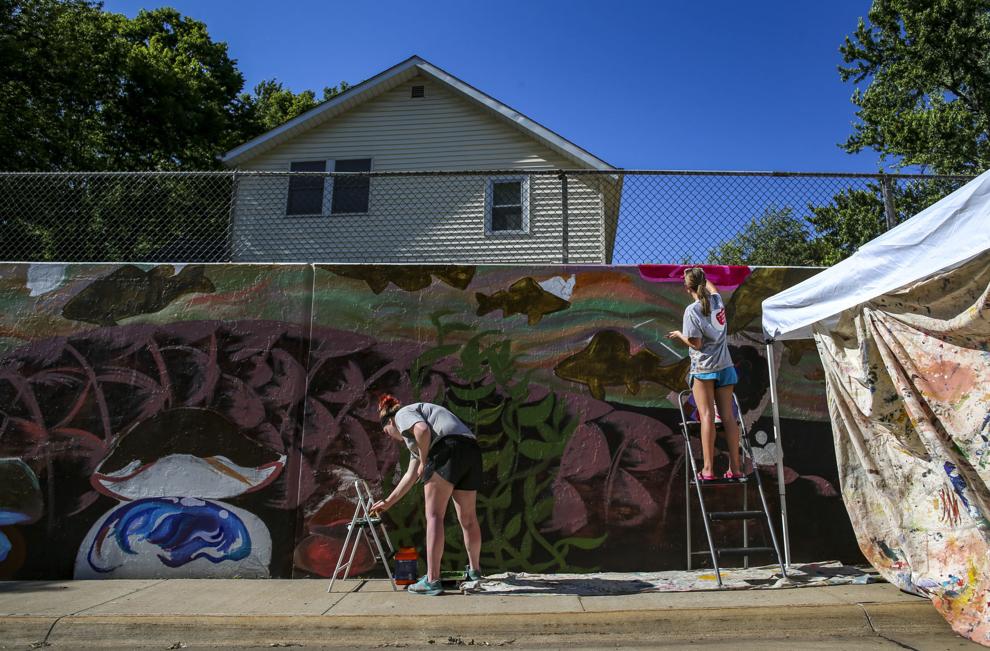 061219-qct-qca-mural-011
061219-qct-qca-mural-012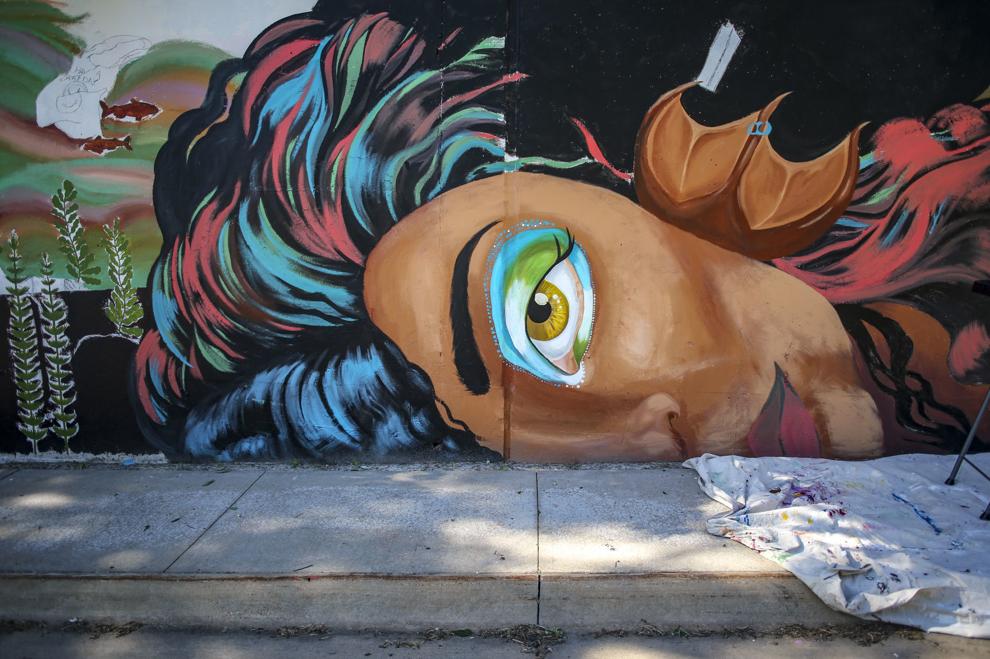 061219-qct-qca-mural-013
061219-qct-qca-mural-014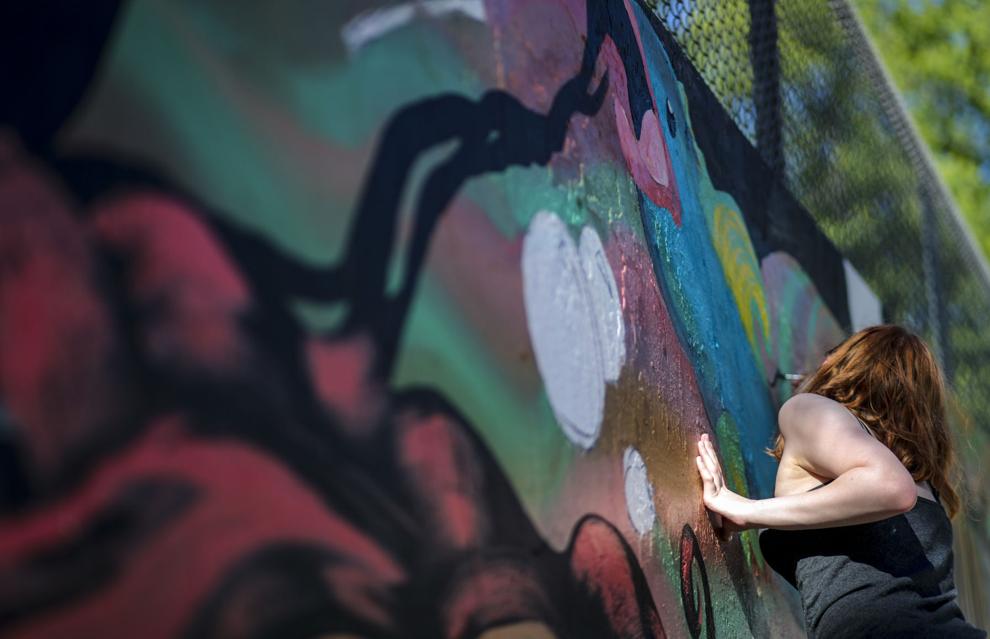 061219-qct-qca-mural-015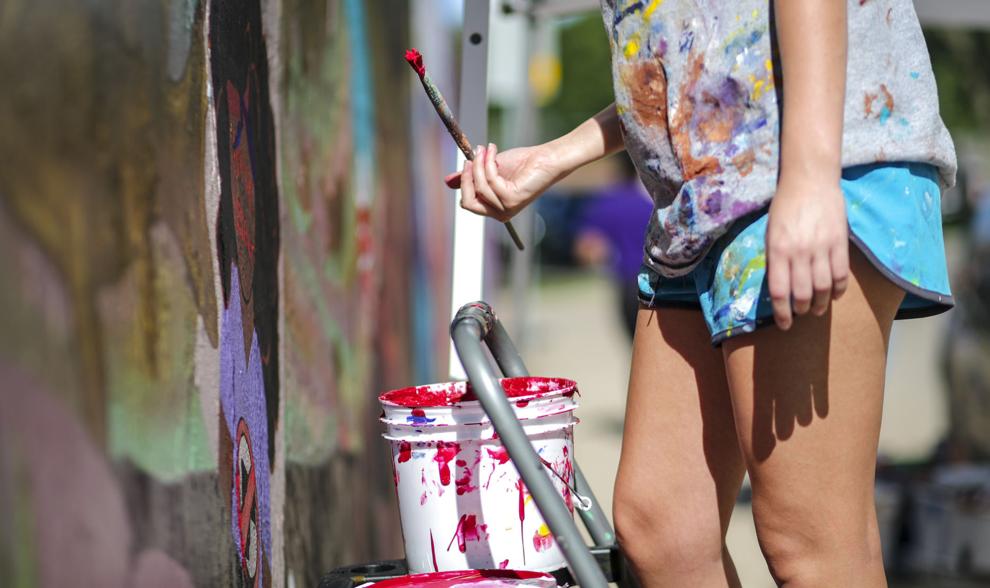 061219-qct-qca-mural-016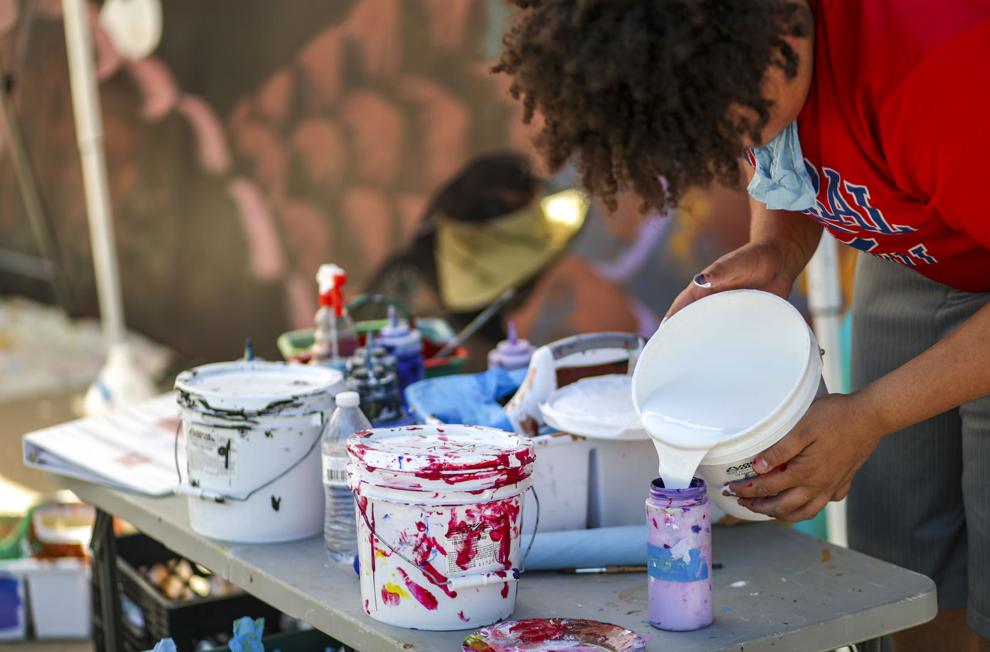 061219-qct-qca-mural-017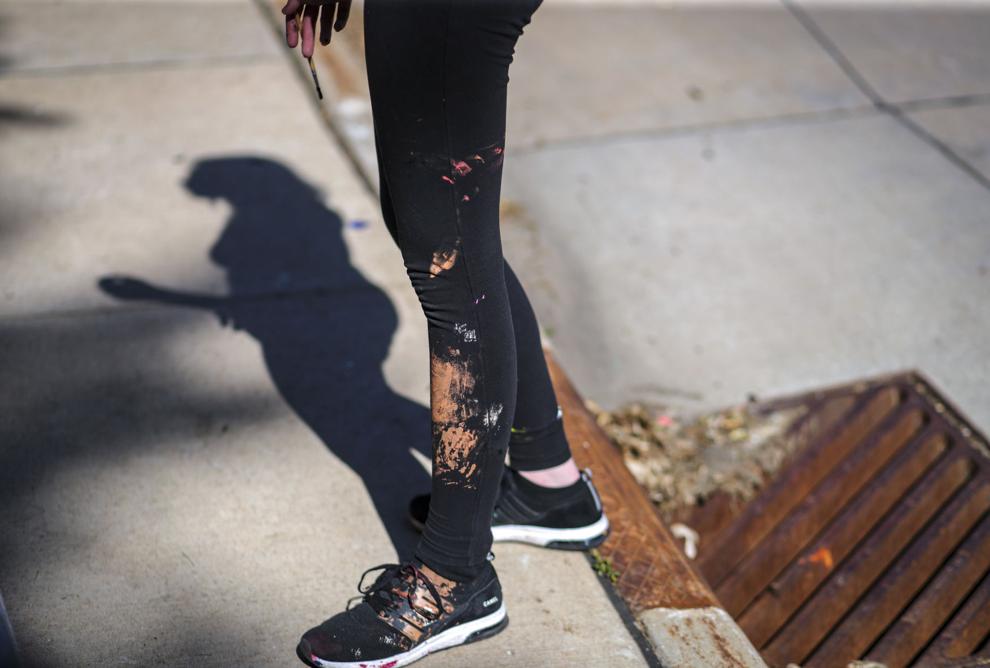 061219-qct-qca-mural-018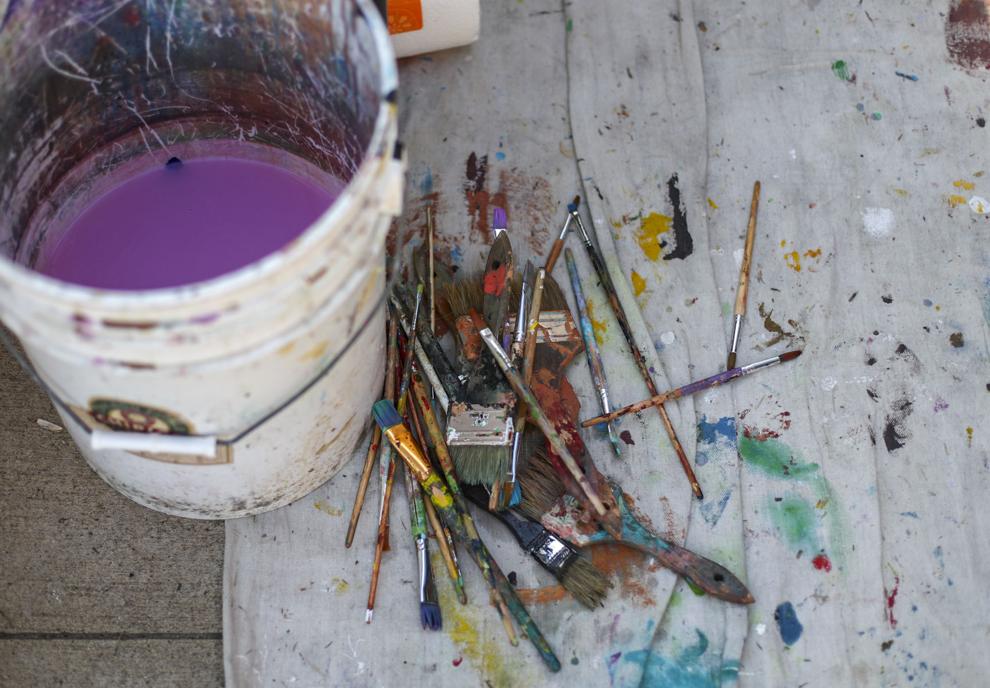 061219-qct-qca-mural-019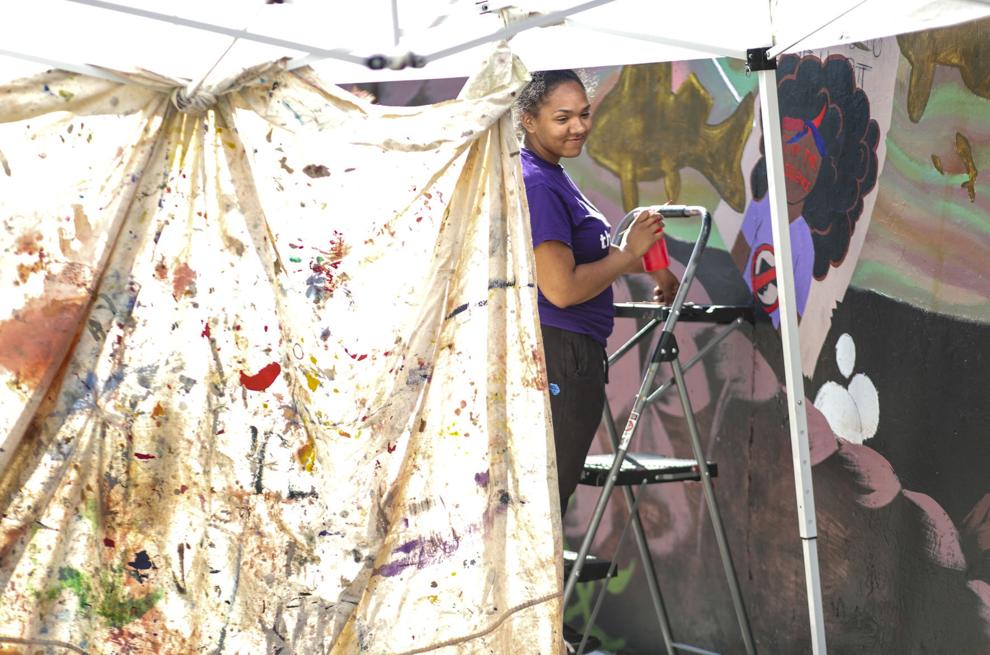 061219-qct-qca-mural-020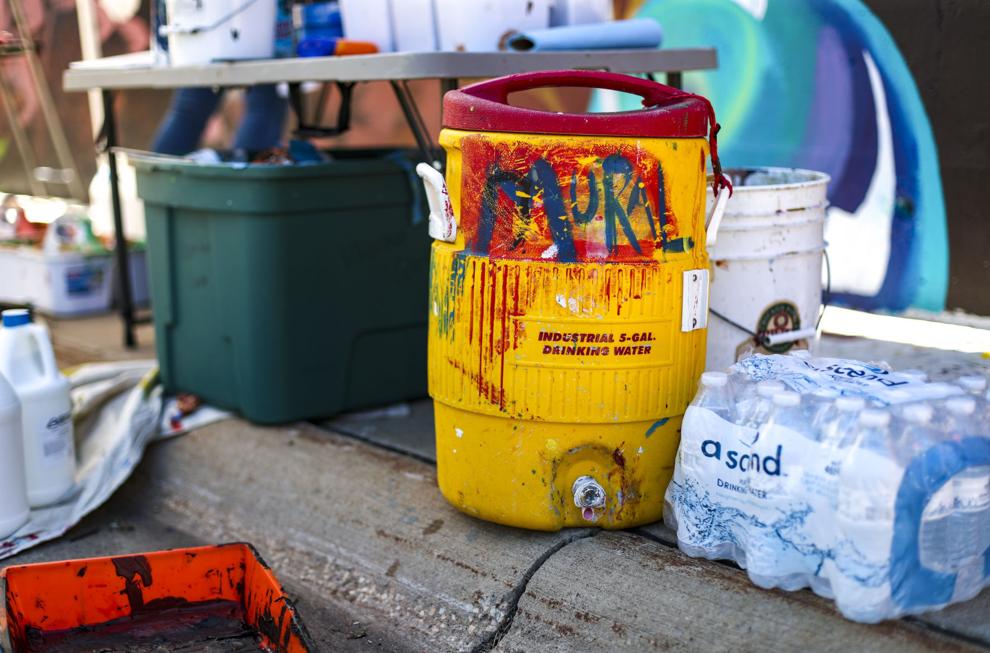 061219-qct-qca-mural-021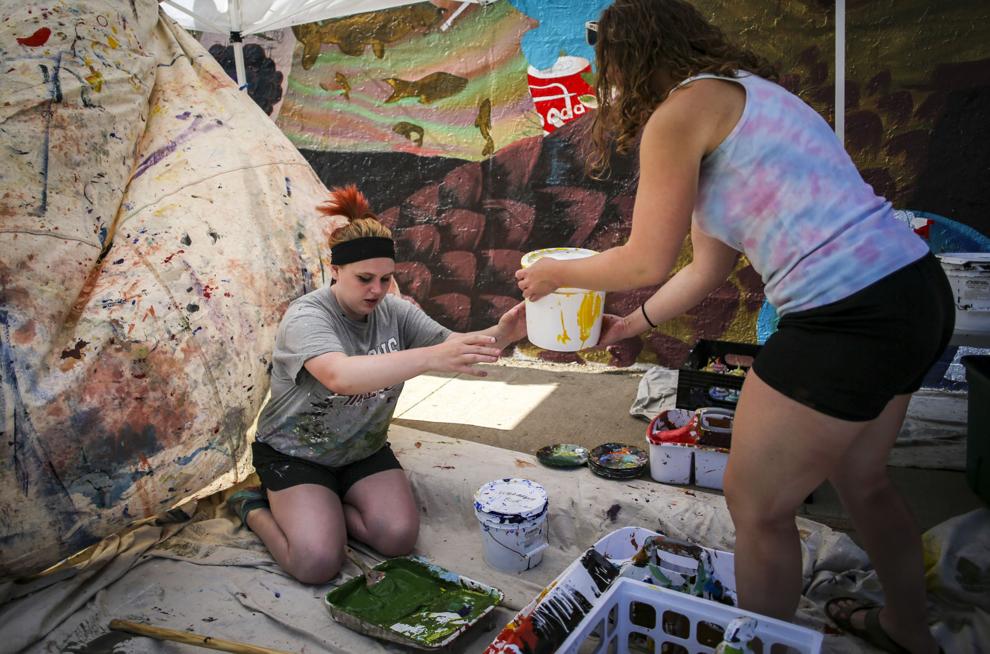 061219-qct-qca-mural-022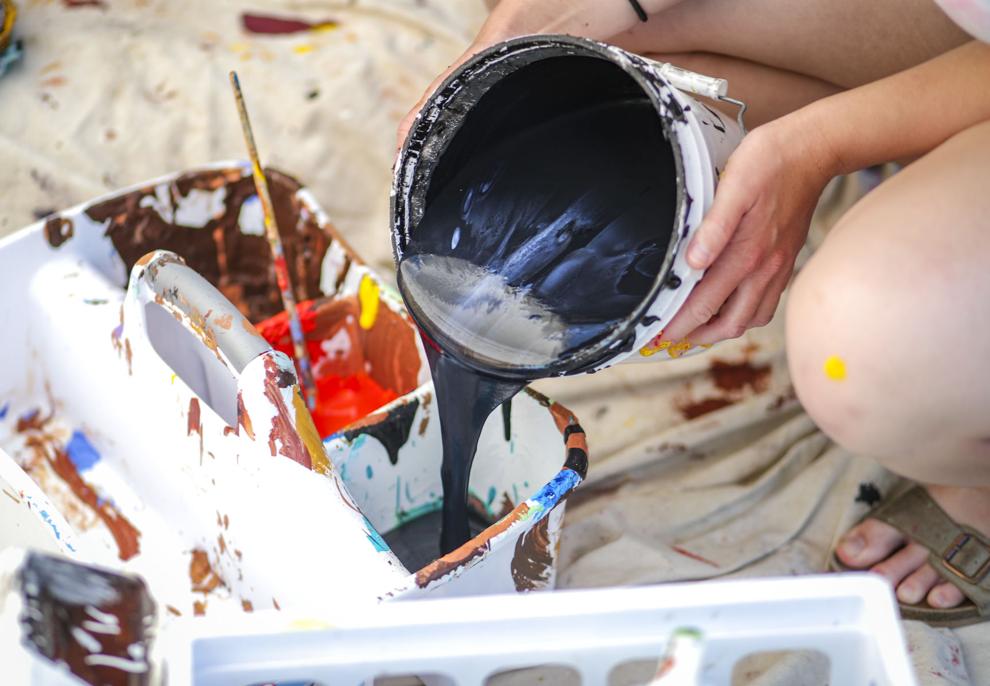 061219-qct-qca-mural-023