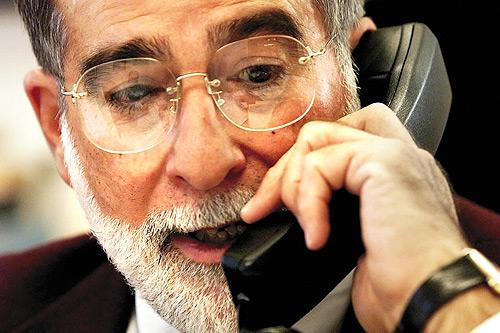 The law license of former Scott County Attorney Bill Davis has been revoked by the Iowa Supreme Court, a move he gave his consent to, according to records.
The decision, signed by Chief Justice Marsha Ternus, became effective April 17.
Davis could not be reached for comment Friday morning.
He was Scott County Attorney for 29 years, during which time he prosecuted many of the county's most notorious cases. He also operated a private practice while he was the county's chief prosecutor, doing civil work that included divorce and estate cases. He resigned from the county post in August.
Davis' law license was suspended in July for failing to comply with an Iowa Supreme Court Commission order to turn over trust account records from his private practice. He was publicly reprimanded in June by the state's attorney discipline board for improper handling of the estate of Joe Takes. A second reprimand came in August for failure to file documents on time in other estate cases.
In 2006, Davis settled a federal lawsuit filed by a former Stockton, Iowa, woman who lost her home in a foreclosure. She alleged that Davis did not file the necessary paperwork to fight the foreclosure in Muscatine County District Court. The two settled for an undisclosed amount of money.
A malpractice lawsuit filed against Davis in Scott County District Court also was settled. The lawsuit alleged that Bernice Jackson, Arnold Grice and Ananise Grice hired him to represent them in an accident injury claim but that he never filed their complaint. The statute of limitations has since expired.
As county attorney, Davis' office prosecuted Arnold Grice for several crimes. Assistant Iowa Attorney General James Kivi prosecuted Grice's most recent case because of the conflict of interest.
Davis returned $25,485 to the estate of a Davenport man in early 2007, after newly appointed executors questioned checks made out to Davis and Theresa Duyvejonck, Davis' daughter and office assistant, according to documents and the estate's new attorney. The estate remains unsettled.
Davis' first assistant, Mike Walton, was appointed to take his spot. Walton is changing the structure of the office so that he and all assistant county attorneys are full-time prosecutors.
Ann McGlynn can be contacted at