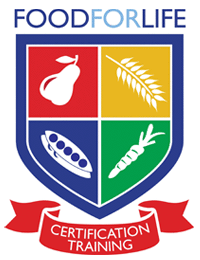 A free "Food for Life: Cancer Project," a four-week series led by Jill Cirivello, will begin Tuesday, Jan. 24. Participants will meet 6–7:45 p.m. Tuesdays at Gilda's Club of the Quad-Cities, 1234 E. River Drive, Davenport.
Cirivello is certified as a Food for Life instructor with the Physicians Committee for Responsible Medicine. She also is a registered nurse and has worked in developing wellness programs for employees. For more details and to register, call Gilda's Club at 563-326-7504 or email gc@gildasclubqc.org.
The four-class series covers a variety of cancer-related nutrition topics and demonstrates how to prepare several meals loaded with antioxidants and phytochemicals, high-fiber and low-fat foods and healthy dairy alternatives. The series dates and topics include:
You have free articles remaining.
• Jan. 24: "Introduction to How Foods Fight Cancer"
• Jan. 31: "Fueling Up on Low-Fat, High-Fiber Foods"
• Feb. 7: "Discovering Dairy and Meat Alternatives"
• Feb. 14: "Cancer-Fighting Compounds and Healthy Weight Control"
Food for Life is an award-winning program designed by physicians, nurses and registered dietitians that offers cancer, diabetes, weight management, employee wellness and children's classes. Each class includes information about how certain foods and nutrients work to promote health, along with cooking demonstrations of simple and nutritious recipes.