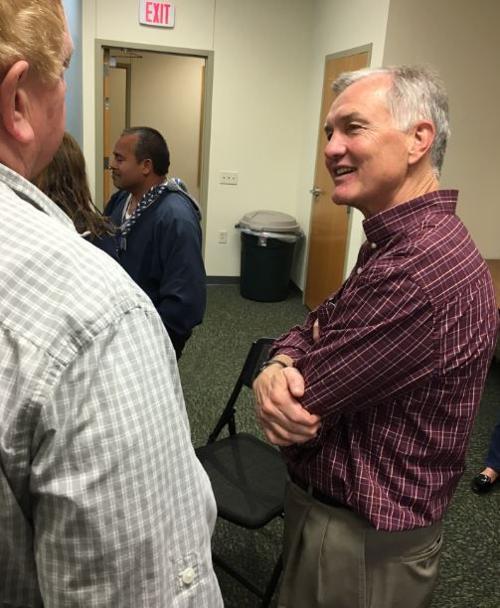 John Norris, a veteran figure in Iowa Democratic politics, filed papers to run for governor on Thursday.
In an email, he said he would make a formal announcement later this month.
Norris is a former state party chairman and longtime aide to Tom Vilsack, the former governor and U.S. agriculture secretary. He will join a crowded field of Democrats seeking the office. Already, five Democrats have announced candidacies. And on Wednesday, Cathy Glasson, president of the Service Employees International Union, Local 199, said she would explore a bid.
In a stop in the Quad-Cities a couple weeks ago, Norris said he was interested in expanding economic growth in the state by leveraging renewable energy, raising wages and expanding high-speed internet. He also was critical of measures coming out of the Republican-controlled Legislature this year, including curbs on collective bargaining rights for public employees, education spending levels and cutting off funding for Planned Parenthood.
Already, former state Democratic Party Chair Andy McGuire, state Sen. Nate Boulton, D-Des Moines, state Rep. Todd Prichard, D-Charles City, former Iowa DNR Director Rich Leopold and Jon Neiderbach, a former president of the Des Moines School Board, have said they are running. Des Moines businessman Fred Hubbell also is considering a bid and so is Davenport Alderman Mike Matson.