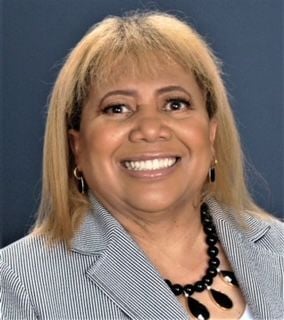 Rockford Alderwoman Linda McNeely has announced her bid for Illinois' 17th Congressional District, making her the sixth Democrat to join the crowded field of candidates vying to replace outgoing Congresswoman Cheri Bustos, D-Moline.
McNeely will face fellow Rockford Alderman Jonathan Logemann, Rockford resident and former Illinois State Rep. Litesa Wallace, Rock Island County Board Member Angie Normoyle, Marsha Williams of Channahon and former WQAD meteorologist Eric Sorensen in the June 28 Democratic primary election. 
McNeely formed an exploratory committee in August and said her decision to run for Congress came after "months of research and outreach."
"Now the time has come to transition from an exploratory committee to an active campaign," McNeely said in a press release.
"There are serious needs and issues that are going unmet right now that affect residents across this district," McNeely said. "I believe we need more effective representation than we've been getting to bring improvement to all of our cities, small towns and rural areas."
McNeely was born, raised and lives in Rockford's 13th Ward. She graduated from Wilbur Wright College in Chicago with a bachelor's degree in government, the University of Denver with a master's degree in business and from Roosevelt University with a degree in accounting and taxation.
She owns the Rockford accounting and tax preparation service, Bias Terry McNeely & Associates.
McNeely has served on the Rockford City Council for 26 years and is in her sixth term. She sits on the city's planning and development committee and has served eight years as Illinois Democratic State Central Committeewoman.
On her campaign website, McNeely said she will bring "politics to the people" through her reputation for fairness "whether defending union labor rights, advocating for senior citizens, speaking out on criminal justice or speaking up for residents and workers of the Rockford Housing Authority, whose claims of racial discrimination have been ignored."