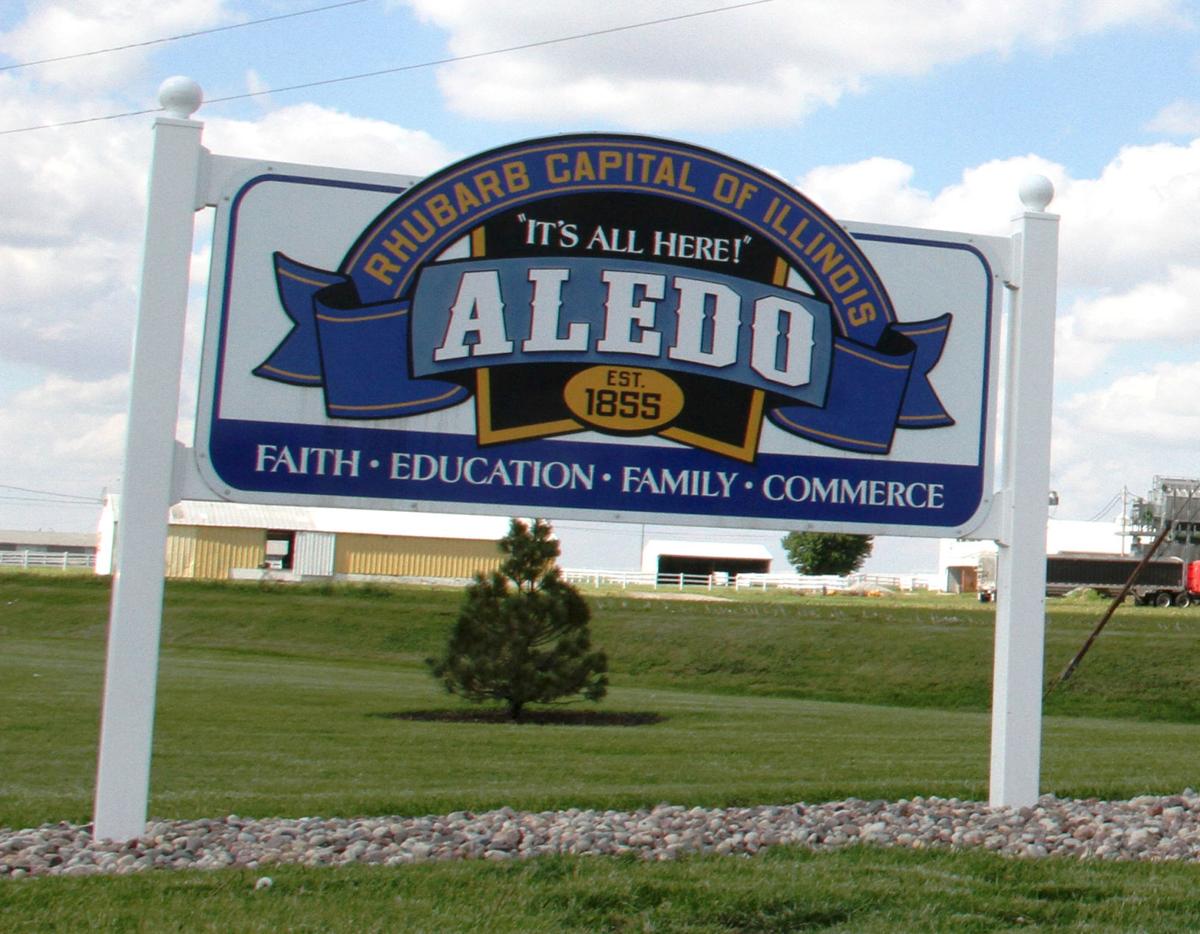 ALEDO — The city council opened bids this week from potential buyers of the city's water and wastewater system.
In October 2019, the council voted 6-2 to look into selling the city's water and wastewater systems. Terry Bewley, Ward 4, and Barry Cooper, Ward 3, were the two dissenting votes.
The higher of the two bids opened Monday night was $17,750,000 from Aqua, a water utility company out of Kankakee. 
The other bids came from Illinois American, the utility company contracted to operate the water/sewer systems. It put in two bids: The first was $11,800,000, which could be adjusted to $12,800,000; the second was $12,800,000, which could be adjusted to $13,800,000. "Those were under the consideration of a rate hike," Mayor Chris Hagloch explained.
"They've always talked our rates are lower than anyone else in the state, and if they came in, they would like to move our rates up," Hagloch said. "Which we all knew would probably happen if we do decide to sell. They encouraged us to raise our rates now, so then they wouldn't have to go in fighting year after year to the commission to move them up where they want them anyway."
Further discussion of the bids was scheduled to take place this week at a meeting of the council's water, sewer and storm drain committee.
In other business, the council unanimously passed a measure limiting the number of liquor licenses and video game licenses to be issued within the city limits. Aledo Mart owner Naginder Singh surrendered the licenses following the sale of the gas station to Casey's. City officials have yet to be notified when the corporation will take over the building, which is at 1306 S.E. 3rd St.
Also, the city has reached an agreement with the Mercer County School District to place a full-time resource officer at the high school.
The district will pay for 12 months of the full-time resource officer's salary, including benefits. The city will pay for any time worked outside school and school activities.
"That officer will also provide service to both the other schools in town if there would be any incidents there or any problems. They will also potentially present programs and classes at all three schools," said Chris Sullivan, city administrator and chief of police.
Currently the agreement between the city and the district is for police presence at the school for four hours of each school day.
The agreement will begin June 1. Sullivan said the officer chosen for the job will be employed by the city and will be a sworn police officer. The city will be reimbursed by the district.
Get Government & Politics updates in your inbox!
Stay up-to-date on the latest in local and national government and political topics with our newsletter.