Democratic presidential candidate and former Vice President Joe Biden said Sunday that President Donald Trump is bringing the United States close to war with Iran. 
Iranian Gen. Qasem Soleimani was killed Friday by a US airstrike ordered by Trump at Baghdad International Airport. 
Before a standing-room only crowd of more than 250 people at Modern Woodmen Park, Biden criticized Trump on his decision to have Soleimani killed and asked if the risk is worth the reward. 
"As someone who has spent his entire life in national security, I never thought I would see this; Trump has brought us closer to war," Biden said. "If there is no evidence there were planned attacks on (the U.S.), then it was an assassination. This is a crisis of his own making."
Biden took questions from the audience for 40 minutes during the campaign event. It was Biden's last stop on a five-day swing through Iowa, his first trip of 2020.
Biden was introduced by U.S. Rep. Abby Finkenauer, D-Iowa, the only Iowa representative to endorse Biden so far. Finkenauer has been on the road with Biden, introducing him at all of his campaign events. 
Biden has pulled ahead in polls in Iowa and nationally, taking the lead in a still-crowded field. Biden said he is the best candidate to beat Trump in a general election. 
"Despite (Trump) going after me, polls still show me beating him like a drum," Biden said to a standing ovation. "Here's my response to Donald Trump: I've released 21 years of my tax returns. Mr. Trump, release your tax returns or shut up. Trump has said he might not even debate. If I were him, I wouldn't want to debate me either."
You have free articles remaining.
A man in the audience identifying himself as a business owner asked Biden what his plan is for bringing down the massive deficit if he is elected. 
Biden said the first thing he would do is roll back the Trump tax cut for wealthy residents and corporations. 
"A $1.9 billion tax cut that increased the national debt by $1.9 billion, which means every young person in this room is going to inherit debt that exceeds $100,000 and climbing," Biden said. "I've laid out in detail exactly what I would do in terms of changing the tax structure.
"I would begin by rewarding work, not wealth," he said. "I would do that by making sure capital gains taxes had to be paid at the same rate your income tax is. That alone will raise $800 billion. If we make the corporate tax rate 28 percent instead of 20 percent, that raises $730 billion over 10 years. If we make a 15 percent minimum requirement for corporate tax, that raises a total of $400 billion. 
"I can raise money without hurting anyone and still investing in healthcare and still investing in education," he said. "I'm not talking about a wealth tax. I'm talking about a fair tax structure across the board."
As Biden concluded his remarks, Davenport Mayor-Elect Mike Matson lead everyone in a chant: "We want Joe. We want Joe." 
But Biden stayed as the crowd closed in around him, waiting patiently to take selfies and get autographs from the former vice president. 
Davenport resident Judy Stouffer said she plans to caucus for Biden on Feb. 3. 
"I had not made up my mind until tonight," she said. "(Biden) electrified everyone. He's so knowledgeable. He has all the answers to all the questions. I don't think anyone compares in terms of experience and knowledge." 
010620-mda-nws-biden-01.JPG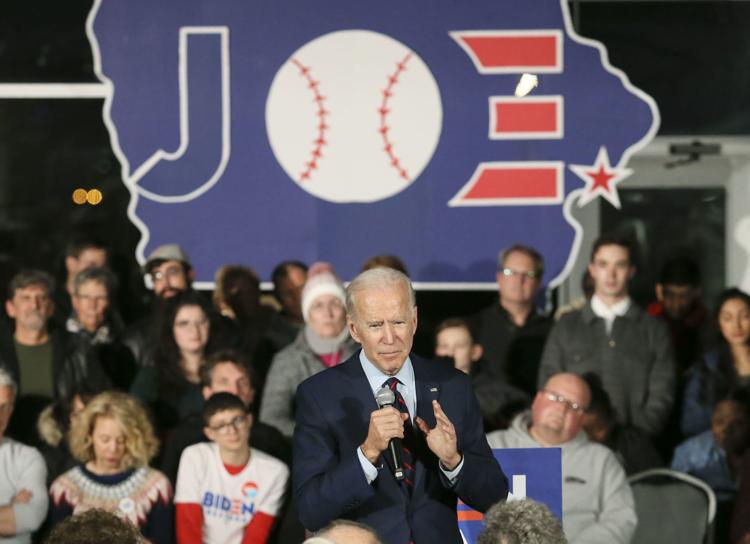 010620-mda-nws-biden-02.JPG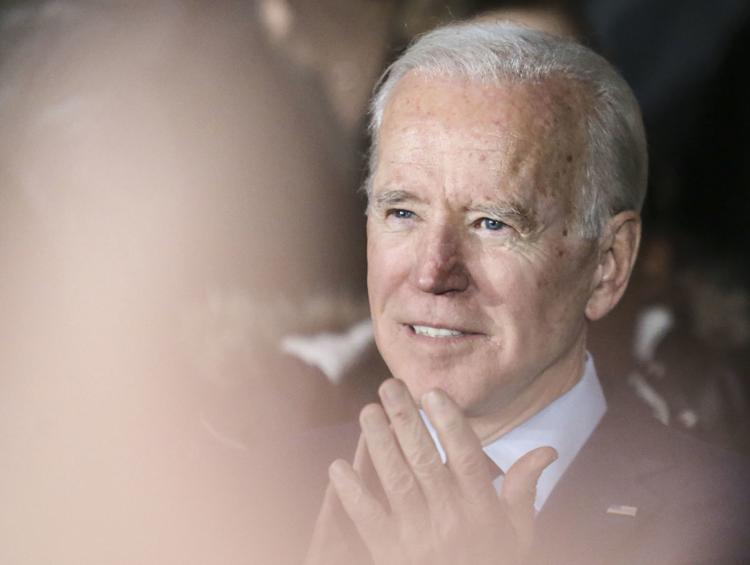 010620-mda-nws-biden-03.JPG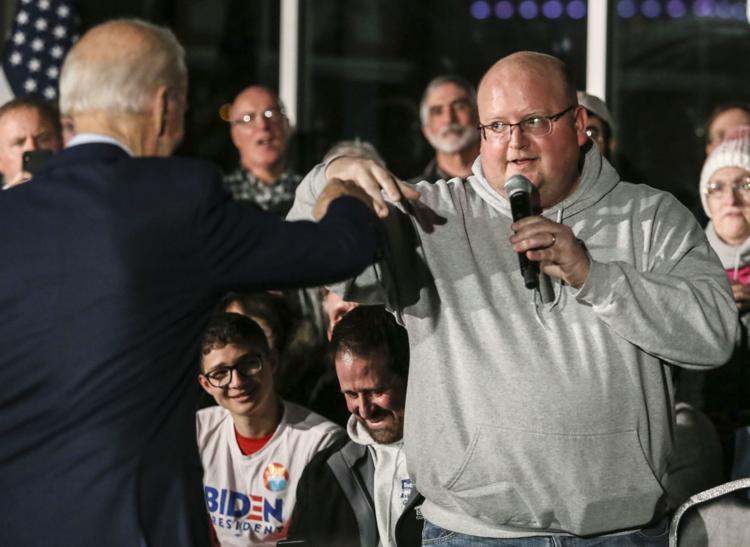 010620-mda-nws-biden-04.JPG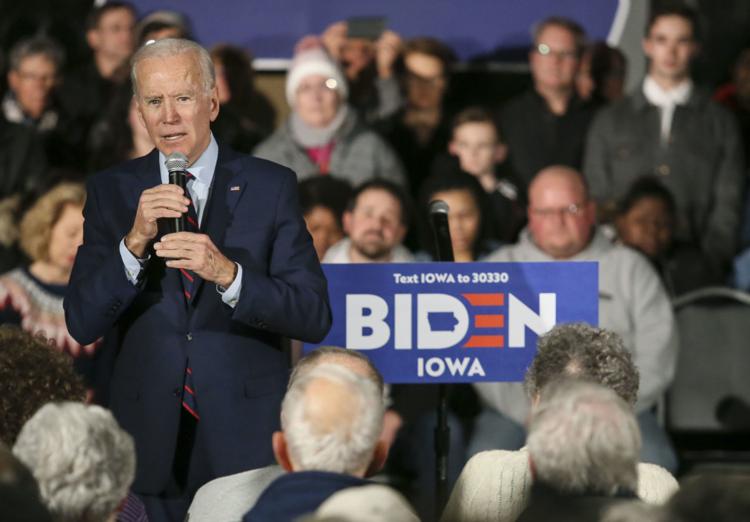 010620-mda-nws-biden-05.JPG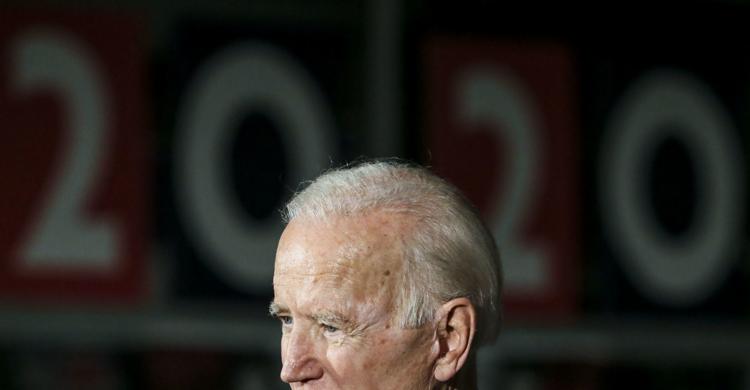 010620-mda-nws-biden-06.JPG
010620-mda-nws-biden-07.JPG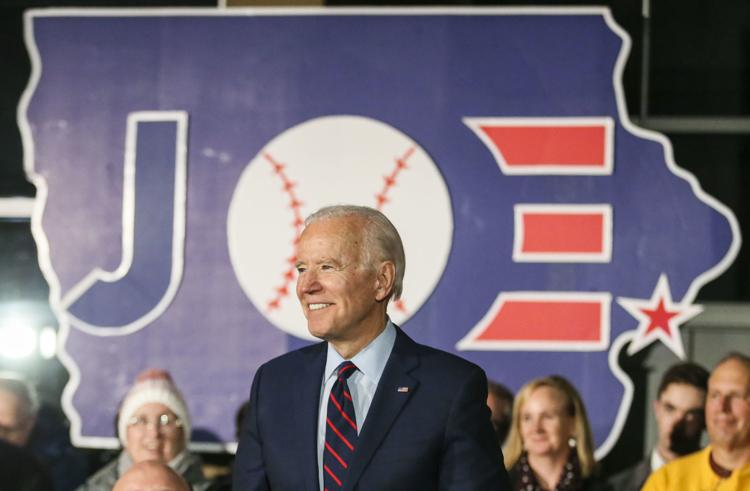 010620-mda-nws-biden-08.JPG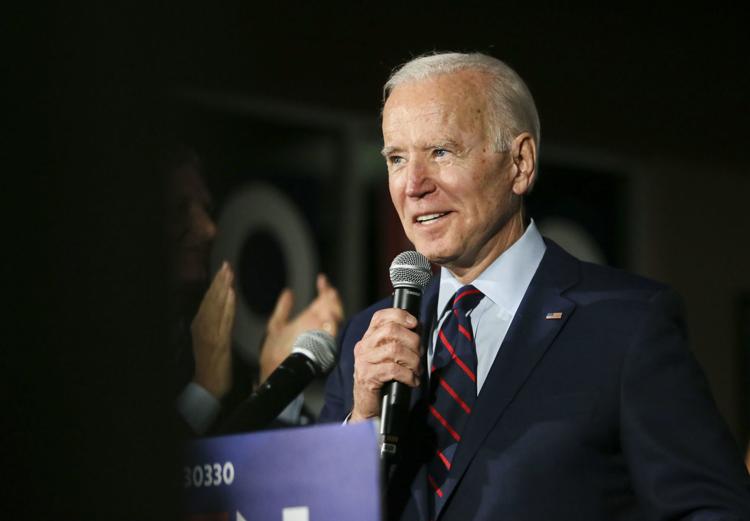 010620-mda-nws-biden-09.JPG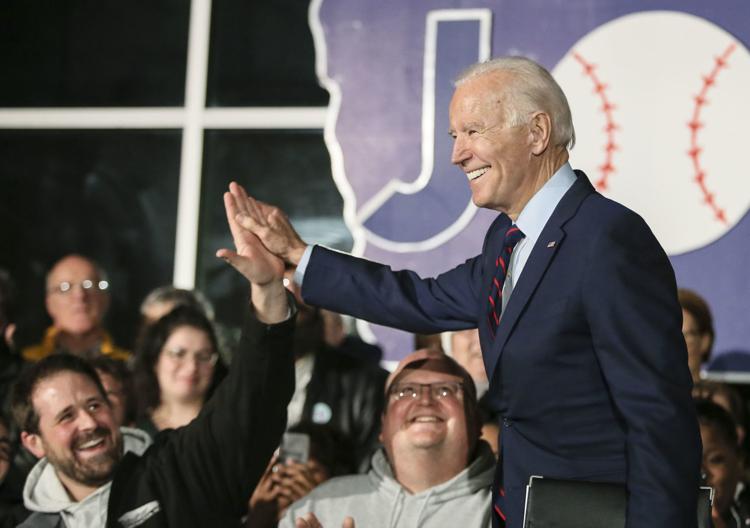 010620-mda-nws-biden-10.JPG
010620-mda-nws-biden-11.JPG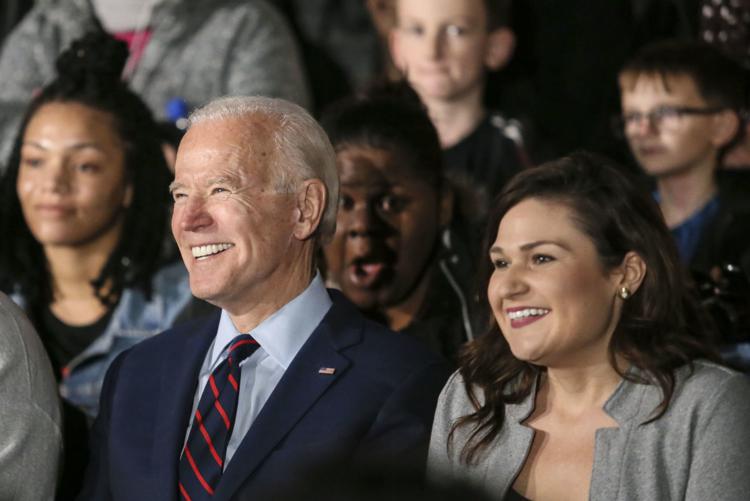 010620-mda-nws-biden-12.JPG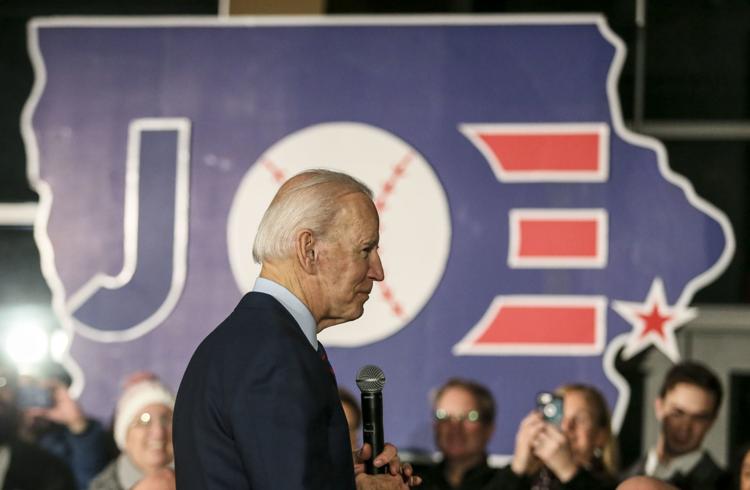 010620-mda-nws-biden-13.JPG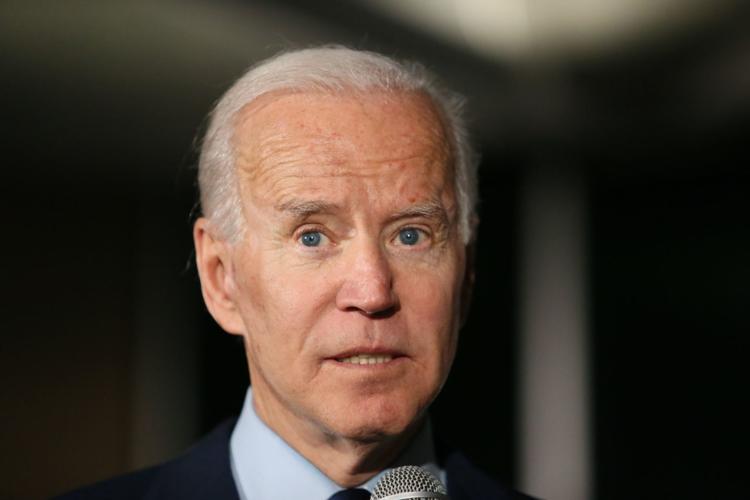 010620-mda-nws-biden-14.JPG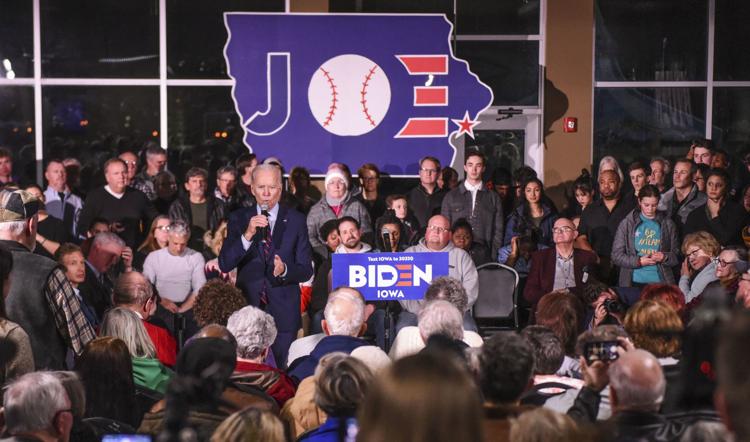 010620-mda-nws-biden-15.JPG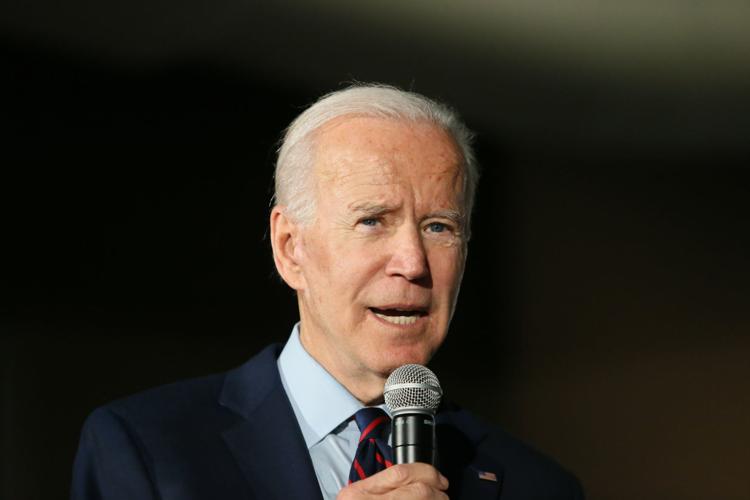 010620-mda-nws-biden-16.JPG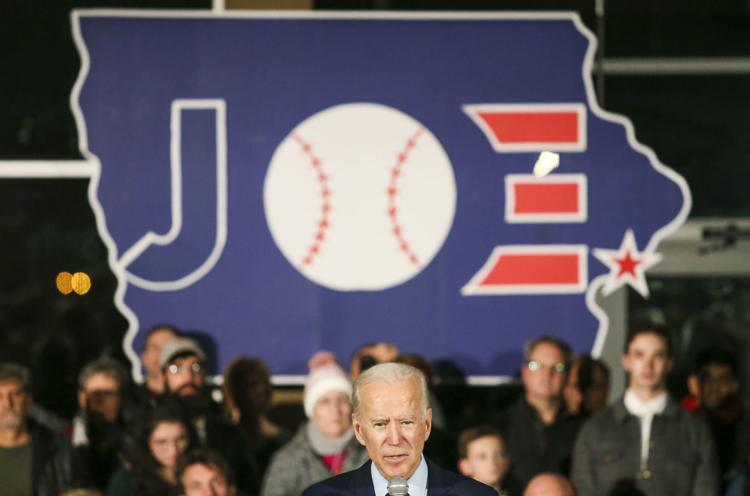 010620-mda-nws-biden-17.JPG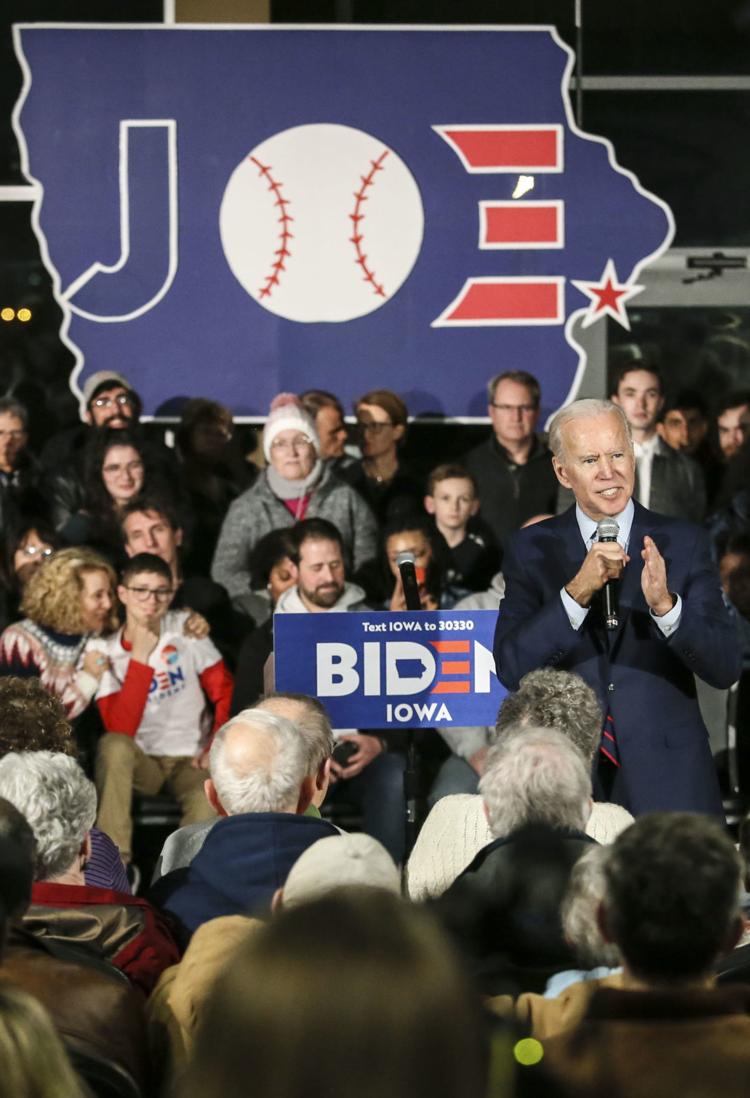 010620-mda-nws-biden-18.JPG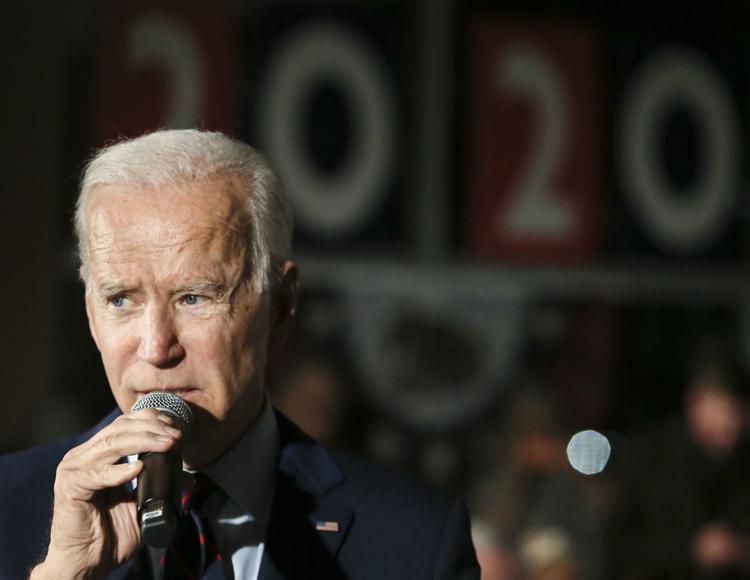 010620-mda-nws-biden-19.JPG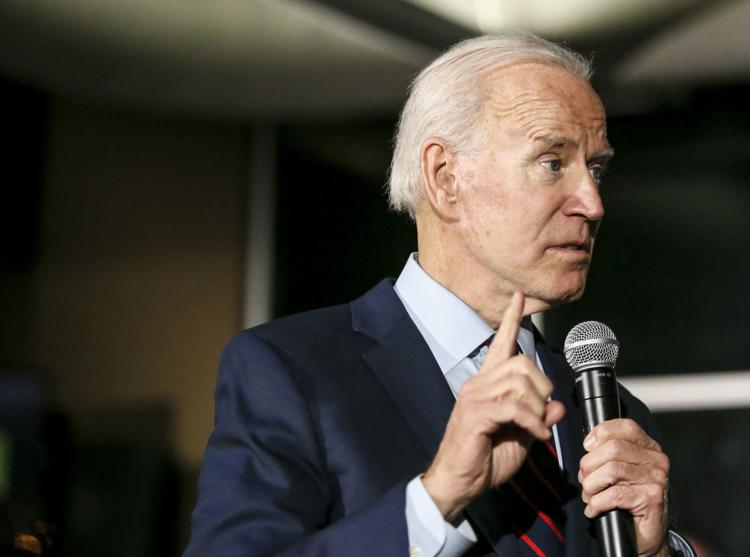 010620-mda-nws-biden-20.JPG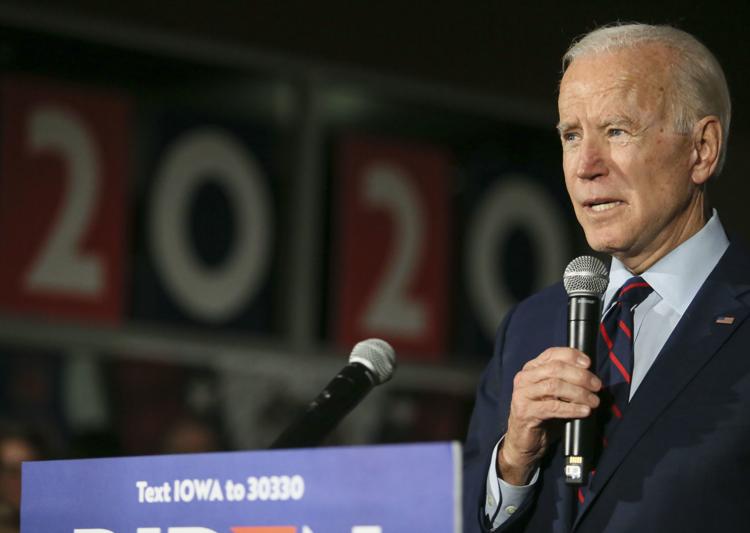 010620-mda-nws-biden-21.JPG
010620-mda-nws-biden-22.JPG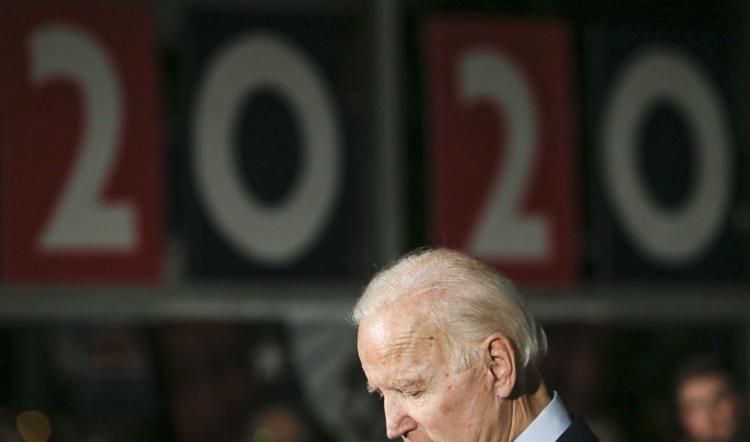 010620-mda-nws-biden-23.JPG