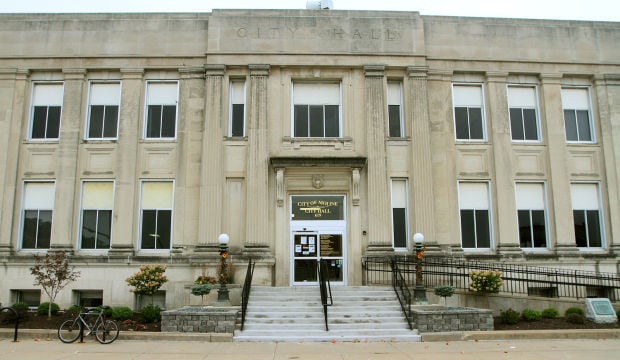 In the next three years, Moline hopes to create a start-up business accelerator program, examine bottling and selling the city's award-winning water, jump-start recruitment of talented employees to the city and establish a farmers market downtown.
Those are just a sample of the goals included in the final draft of the city's 2022-2024 strategic plan reviewed Tuesday by City Council members.
The comprehensive three-year plan was assembled with extensive input from residents, employees, business owners and other stakeholders, City Administrator Bob Vitas said.
"Everyone has a role in the success or failures of this plan that's been set out," Vitas said. "Keep in mind, the whole community bought into this plan by providing input. The more you do this, the more input that's going to be given; they'll want to be part of the dialogue."
The plan is divided into three main pillars: infrastructure, quality of place and the economy. 
The Infrastructure Pillar encompasses water, sewer, streets, sidewalks and transportation projects. Goals include expanding broadband access, low-carbon electricity, reducing air pollution and improving the environment. 
"You have a big challenge ahead of you," Vitas said. "It's a big city, it's an old city; you've got a lot of aging infrastructure."
The Quality of Place Pillar includes goals for keeping Moline a city where people want to live by maintaining amenities, neighborhoods and homes, and providing opportunities for health, recreation, access to parks, the library, arts and culture.
The Economy Pillar seeks to provide living-wage jobs, equity and inclusion for women and minority groups, growing small businesses and retaining existing long-standing businesses.
Vitas said funding sources for all the projects would be identified, whether its from the general fund, American Rescue Plan funds or other sources. To keep projects on track, start and end dates will be assigned with council members receiving monthly updates on the progress of goals and projects. 
Vitas said the plan would be updated as "projects are completed and goals are achieved."
According to the document, the plan will also enhance the city's image, visibility and transparency. 
One of the objectives listed in the plan is a "walkable and a accessible community" that will be achieved by adding and improving bike paths, the development of a multi-modal transportation plan and hopefully bringing long-awaited passenger rail service. 
Vitas said council members were given a summary of the strategic plan but that a second document with more detailed information also had been created.
"The council members do have an opportunity at budget time, if they're looking through (the plan) and they don't see something they thought was on the document. They can bring it up then," Mayor Sangeetha Rayapati said. 
"Nothing is cast in stone," Vitas said. "The budget is a guide and you amend it. This is also a guide, and you can amend this, too."