As she seeks to become the nation's next president, U.S. Sen. Elizabeth Warren gave Scott County Democrats a taste of her policy platform as she keynoted the local party's biggest annual fundraising dinner on Friday night.
Drawing on her beginnings in Oklahoma born to a family on "the ragged edge of the middle class," Warren issued her well-worn call for an America where members of the working class get a fair shake and the wealthiest Americans pay more in taxes. She also preached student loan forgiveness, free public universities, an "ultra-millionaire wealth tax" and fixing the country's "rigged" political system. 
"I got to live my dream. I am running for president of the United States because I want every person to have that same opportunity," Warren said, earning a standing ovation from the crowd. "I'm going to shine a light on opportunity in America. I'm running to make this promise to every single voter that when I am president, if you dream big, if you fight hard, then you can win."
Hundreds came out for the food, drinks, raffles and speeches during the Red, White & Blue Dinner, hosted by the Scott County Democratic Party in downtown Davenport's RiverCenter. Attendees included local Scott County elected officials, union leaders and Democratic activists.
Warren, a Democrat from Massachusetts, is one of 20 declared candidates seeking to defeat President Donald Trump in 2020. Warren's latest tour through the Hawkeye State, which included stops in  Cedar Rapids, Tipton and Clinton, marks her fifth trip to Iowa, the epicenter of the political universe during presidential election cycles.
As she competes among fellow candidates for the Democratic nomination, other visitors who've recently made their way through the first-in-the-nation caucus state include New York Sen. Kirsten Gillibrand, Ohio Rep. Tim Ryan, and Hawaii Rep. Tulsi Gabbard.
Friday's event offered an opportunity for Warren to connect face-to-face with likely caucus-goers in Scott County — she promised to stick around for selfies and handshakes with potential voters after her speech, something that's become a Warren trademark. Other past presidential hopefuls who've keynoted Scott County Democratic fundraisers include Hillary Clinton, the former secretary of state and first lady, and former Maryland Gov. Martin O'Malley.
Others speaking onstage Friday included Elesha Gayman, the newly elected chairwoman of the Scott County Democratic Party, who recounted her two terms as the local representative from Iowa's 84th District. After witnessing her signature legislative achievement become undone with the privatization of the state's department of economic development, she said, she eventually realized politics is not a sprint, it's a marathon.
Saying Democrats cannot afford to "sit this one out," Gayman encouraged  area Democrats in the room to be engaged as presidential candidates roll through town until the Iowa Democratic Party's causes on Feb. 3.
"We have a very talented, very deep bench, and I'm proud of all of them that are running," Gayman said of presidential candidates seeking the White House in 2020.
"We can't let ourselves get caught up this next year in who's the most progressive, who's been a democrat the longest and other petty-type arguments that we have. We have to remember the main goal, and that is to make sure that we take back our country in 2020."
042719-qct-qca-warren-6.jpg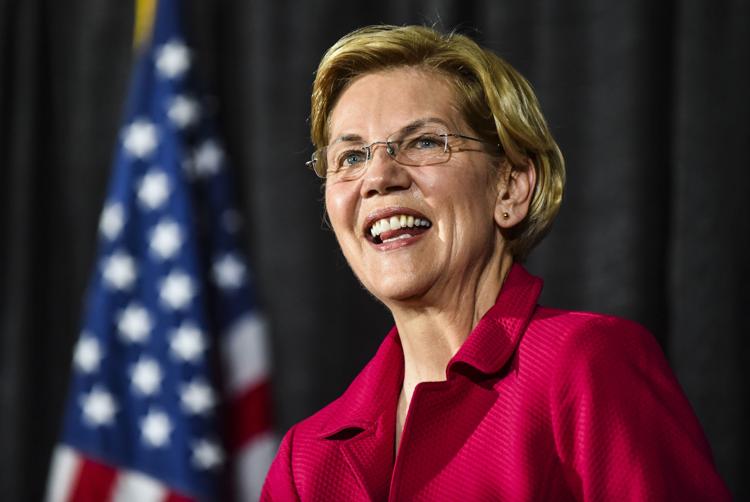 042719-qct-qca-warren-23.jpg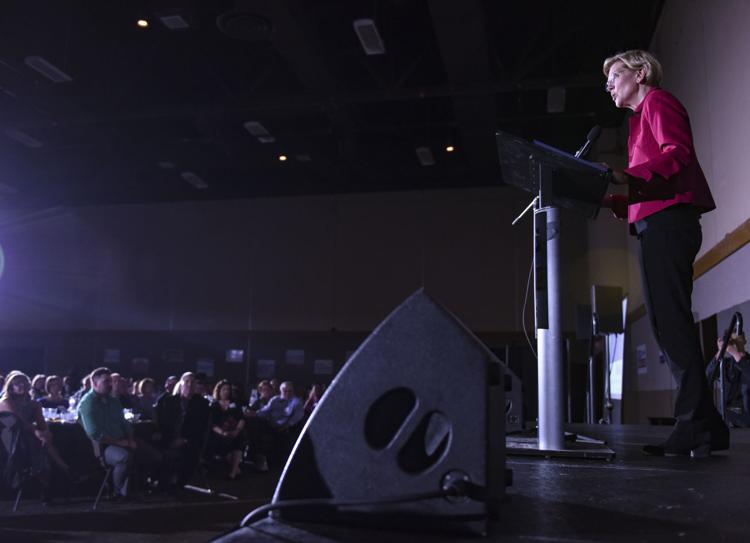 042719-qct-qca-warren-2.jpg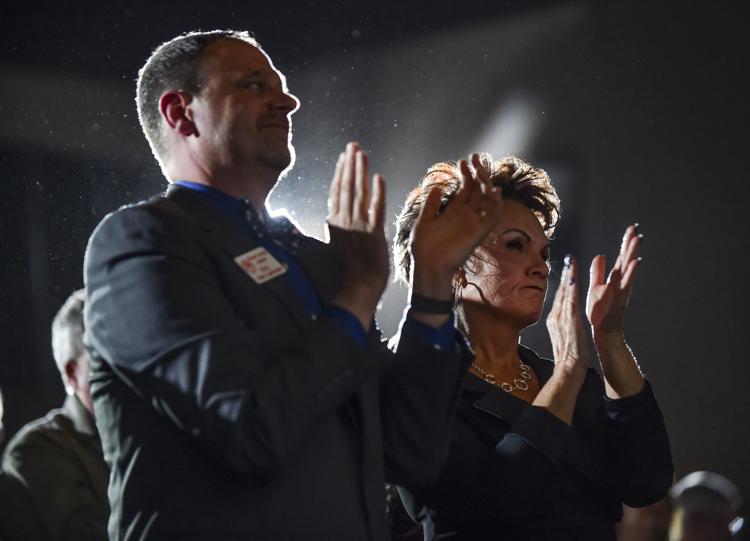 042719-qct-qca-warren-9.jpg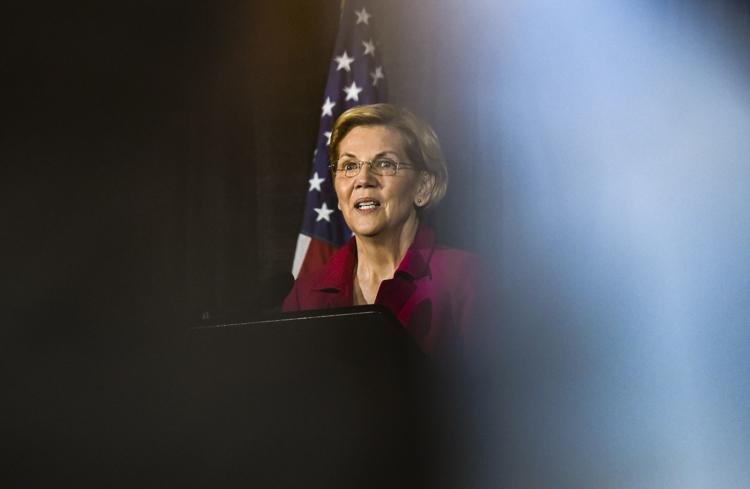 042719-qct-qca-warren-1.jpg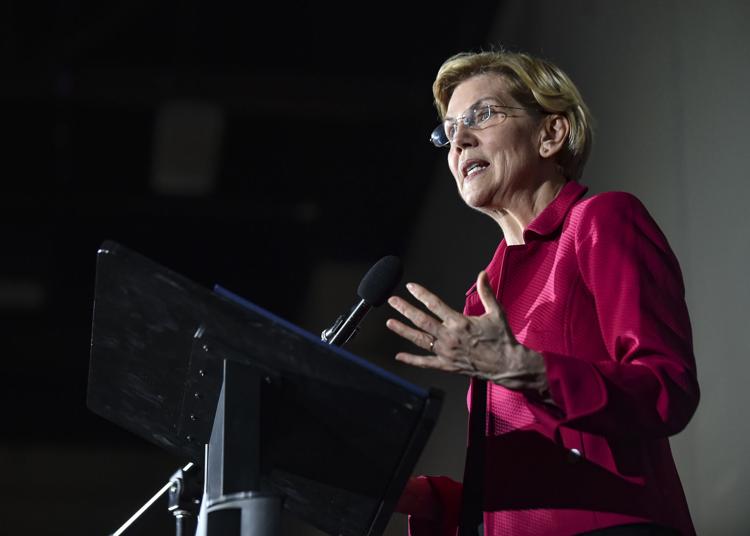 042719-qct-qca-warren-13.jpg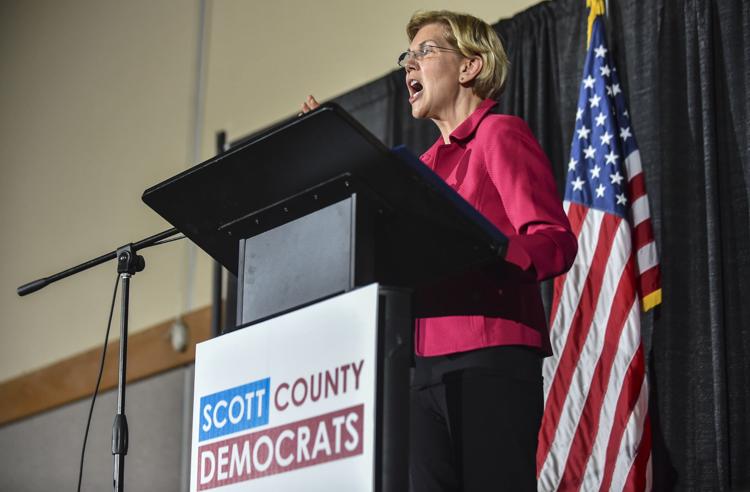 042719-qct-qca-warren-4.jpg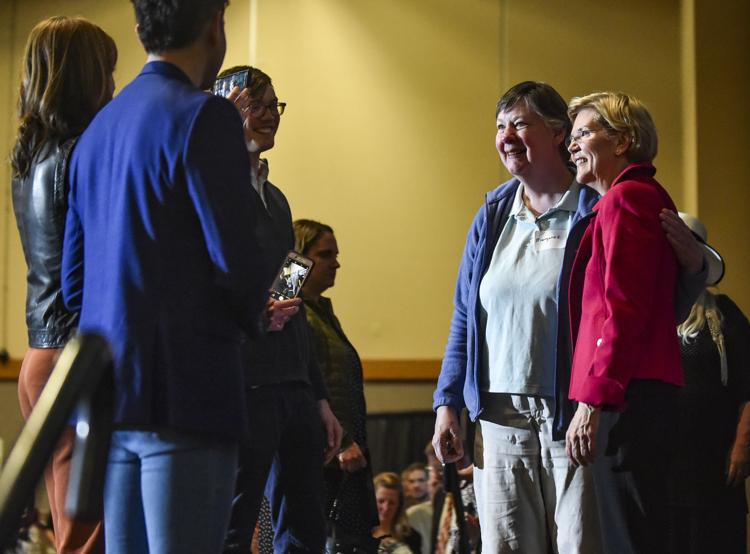 042719-qct-qca-warren-3.jpg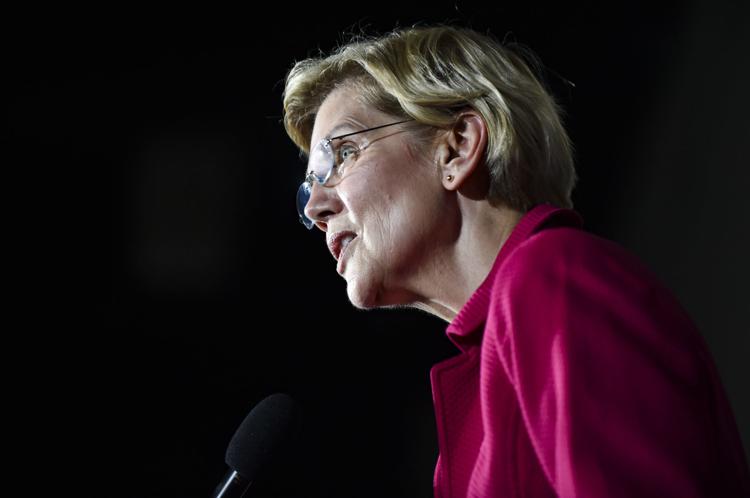 042719-qct-qca-warren-7.jpg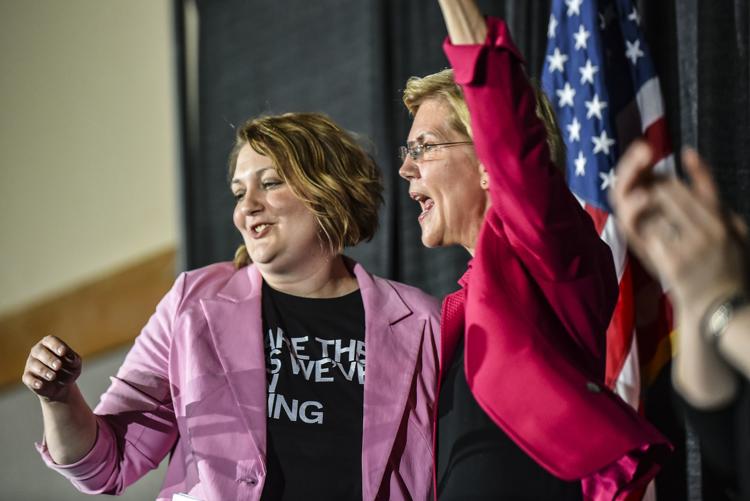 042719-qct-qca-warren-8.jpg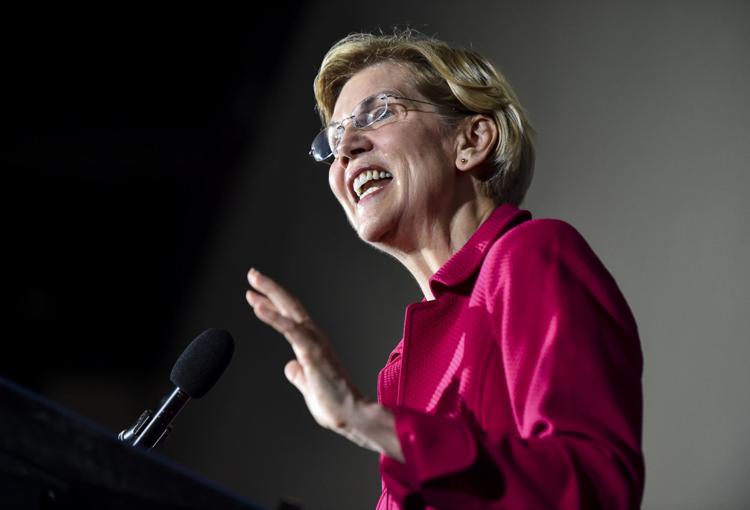 042719-qct-qca-warren-5.jpg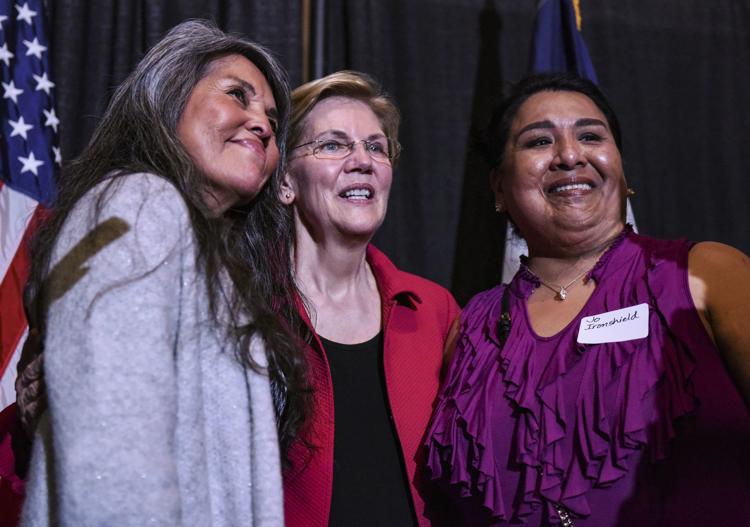 042719-qct-qca-warren-10.jpg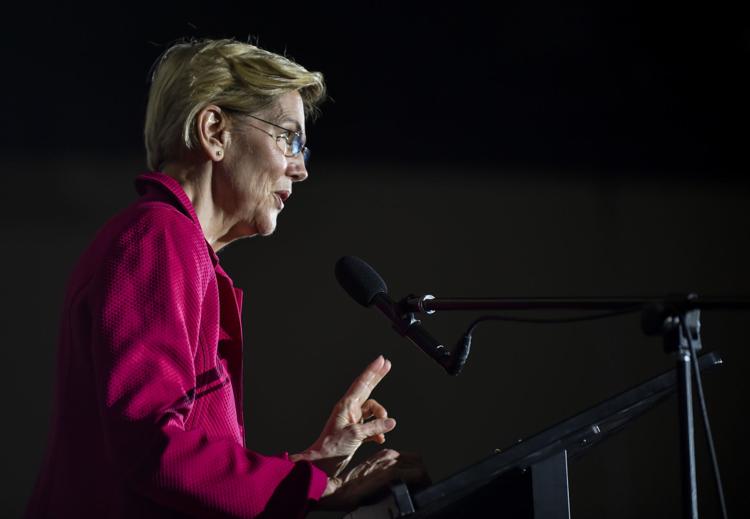 042719-qct-qca-warren-11.jpg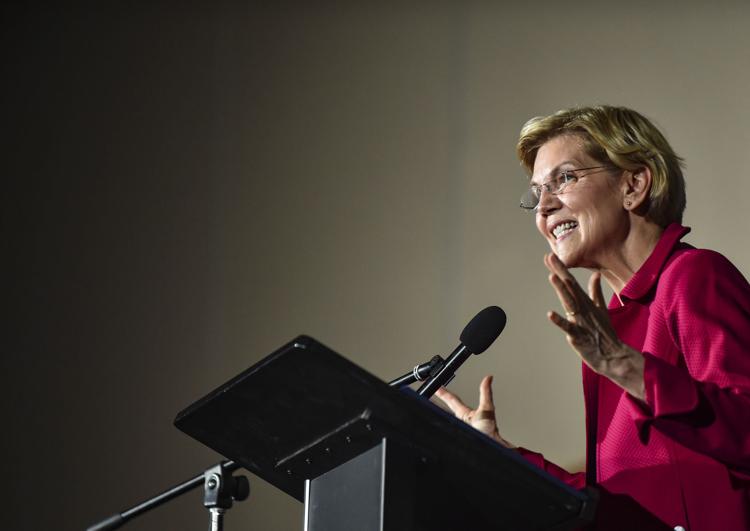 042719-qct-qca-warren-12.jpg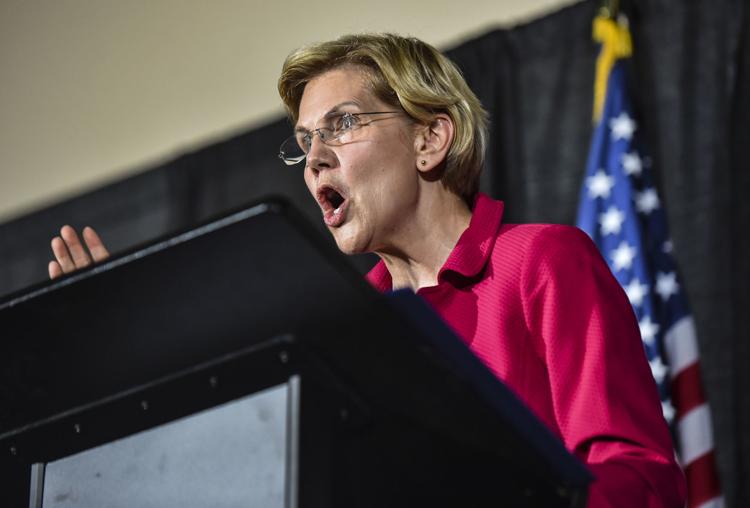 042719-qct-qca-warren-14.jpg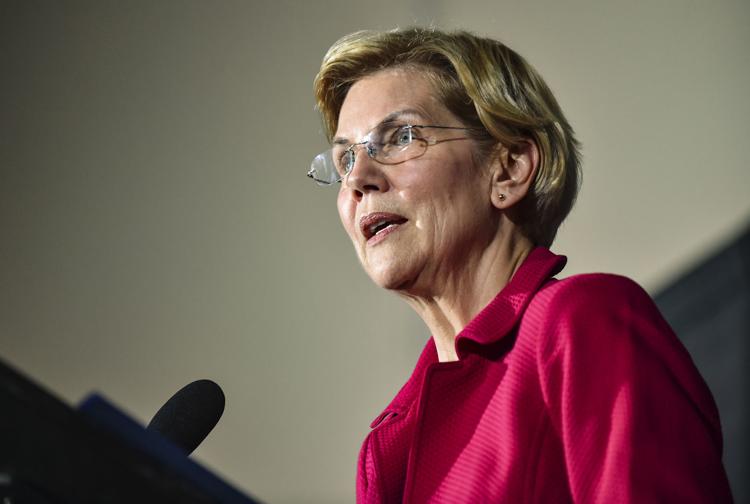 042719-qct-qca-warren-15.jpg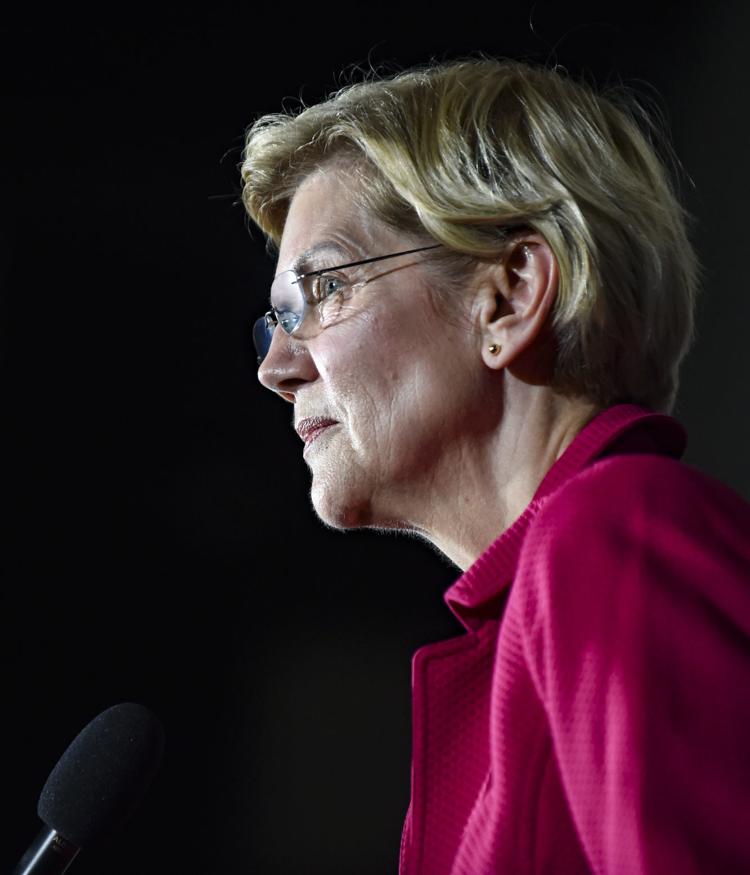 042719-qct-qca-warren-16.jpg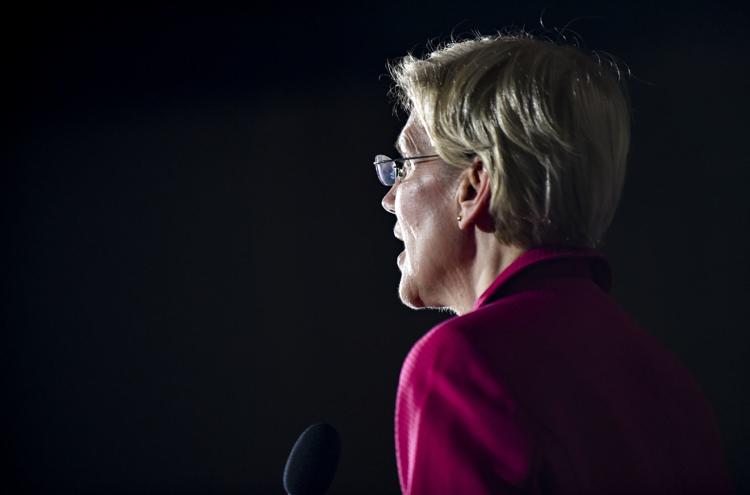 042719-qct-qca-warren-17.jpg
042719-qct-qca-warren-18.jpg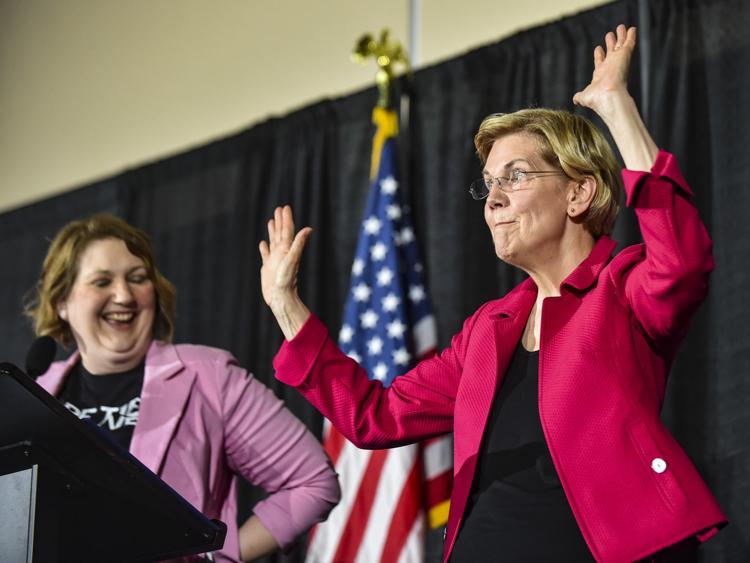 042719-qct-qca-warren-19.jpg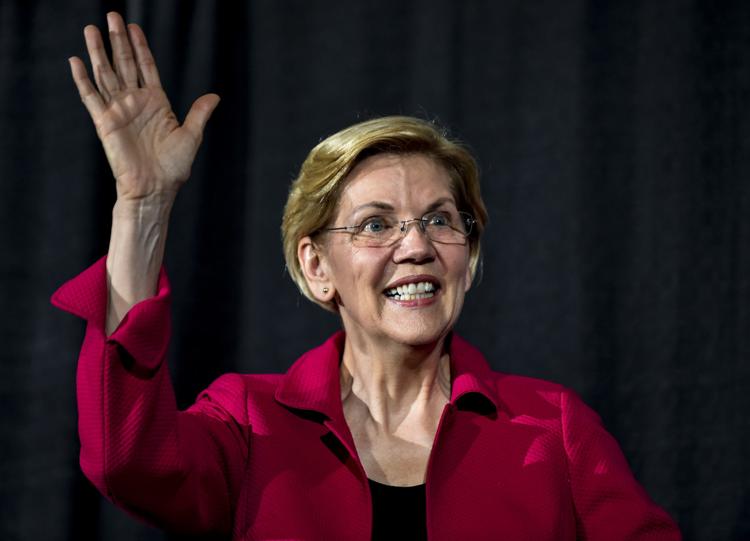 042719-qct-qca-warren-20.jpg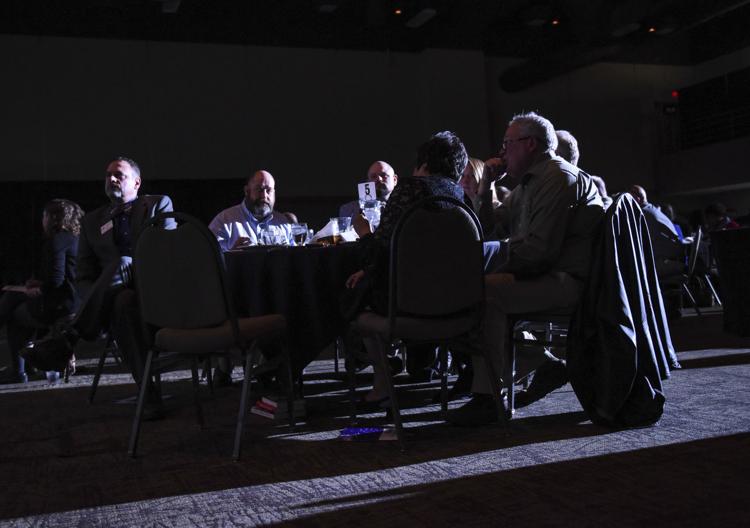 042719-qct-qca-warren-21.jpg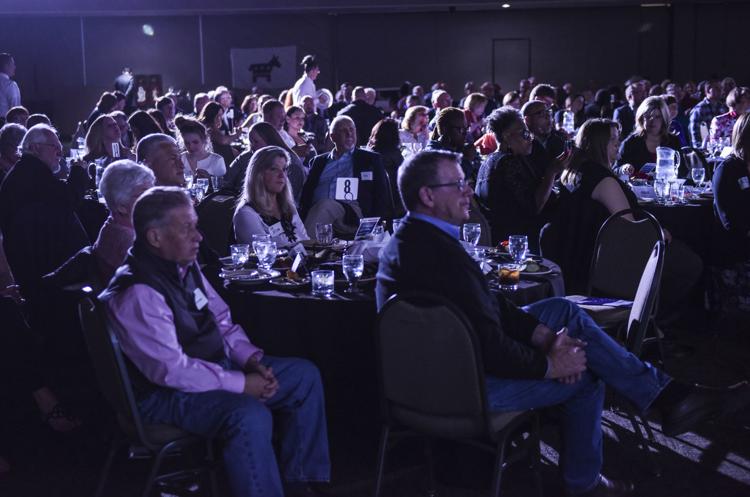 042719-qct-qca-warren-22.jpg