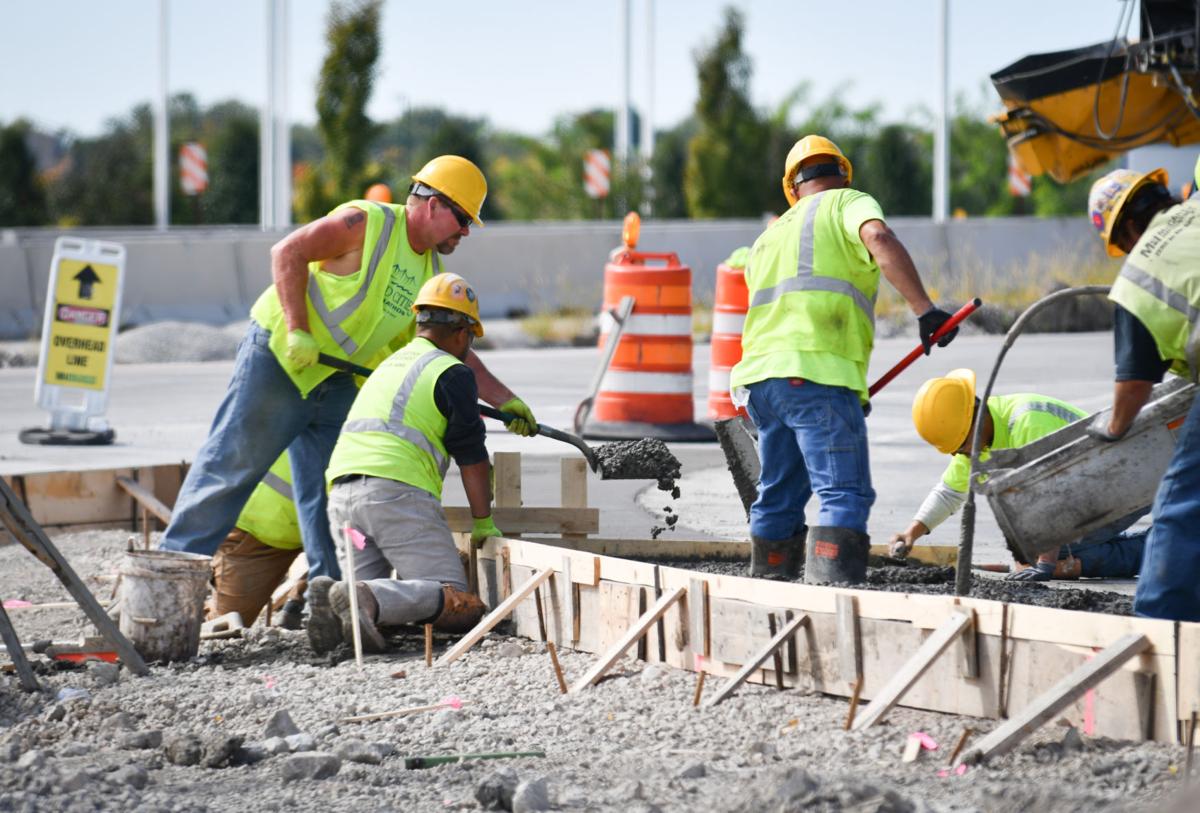 After working for more than 18 years for the city of Moline, engineer Scott Hinton has resigned. His last day will be Friday, Jan. 3.
Hinton has been hired as city engineer for Kewanee, where he will begin work Monday, Jan. 6.
His salary in Kewanee will be $125,000 — a significant drop from the more than $150,000 he was being paid by Moline. He said he will stay in his home in Geneseo and commute to Kewanee. 
Hinton declined to say Thursday why he was leaving the city of Moline.
"I've worked in a lot of different areas before coming to Moline, and the city staff is second to none," Hinton said. "I've been successful because of all the people I've worked with. I'm going to miss them a lot."
Hinton's departure is the latest in a string of high-profile resignations and terminations in the city staff. Moline still does not have a city administrator in place after forcing the resignation of Lisa Kotter in September. 
Alderman Dick Potter, Ward 4, said Hinton's resignation is a loss for the city. 
"I don't think it's too hard to connect the dots. Leaving the city of Moline and going to Kewanee says it all," Potter said. "It's very unfortunate. I'm very concerned about our ability to retain professional help. I'm wondering what the rest of the community feels. Do you think this is a good way to run the city?
"(Hinton) has been an excellent city engineer and I wish him the best," Potter said. "I hope it works out for him."
Among his many accomplishments, Hinton said he is most proud of his collaboration with several former city employees in the redevelopment of downtown Moline. He named his partnerships with former City Attorney Maureen Riggs, former Economic Development Director Ray Forsythe, and former City Administrator Lew Steinbrecher. 
"I'm proud of the work we did together developing downtown Moline," Hinton said. "It used to be a ghost town on a Saturday night. Now it's full of restaurants and shops. I'm really proud of being part of the development of the city. 
"I think Moline has done a very good job in these challenging economic times maintaining its infrastructure network. That includes streets, sidewalks and sewers. Moline has been a leader, and I've enjoyed being part of that as well."
Hinton said he also is proud of being involved in the planning of the new Interstate 74 bridge since 2002.
"That's a once-in-a-lifetime project, and it's nice to finally seeing it come to fruition," Hinton said. "There is a huge opportunity for development of space in downtown Moline once the existing bridge is down. There will be a new city engineer who will be part of working through that process."
Hinton also played an important role in the John Deere Road widening project, the $41 million renovation of the North Slope wastewater treatment plant, and construction of a new water tower on 7th Street near Stephens Park. 
"I think (Hinton) leaves a legacy here in Moline of some very successful projects," Mayor Stephanie Acri said. "I appreciate all of his engineering efforts. I wish him well."
Get Government & Politics updates in your inbox!
Stay up-to-date on the latest in local and national government and political topics with our newsletter.