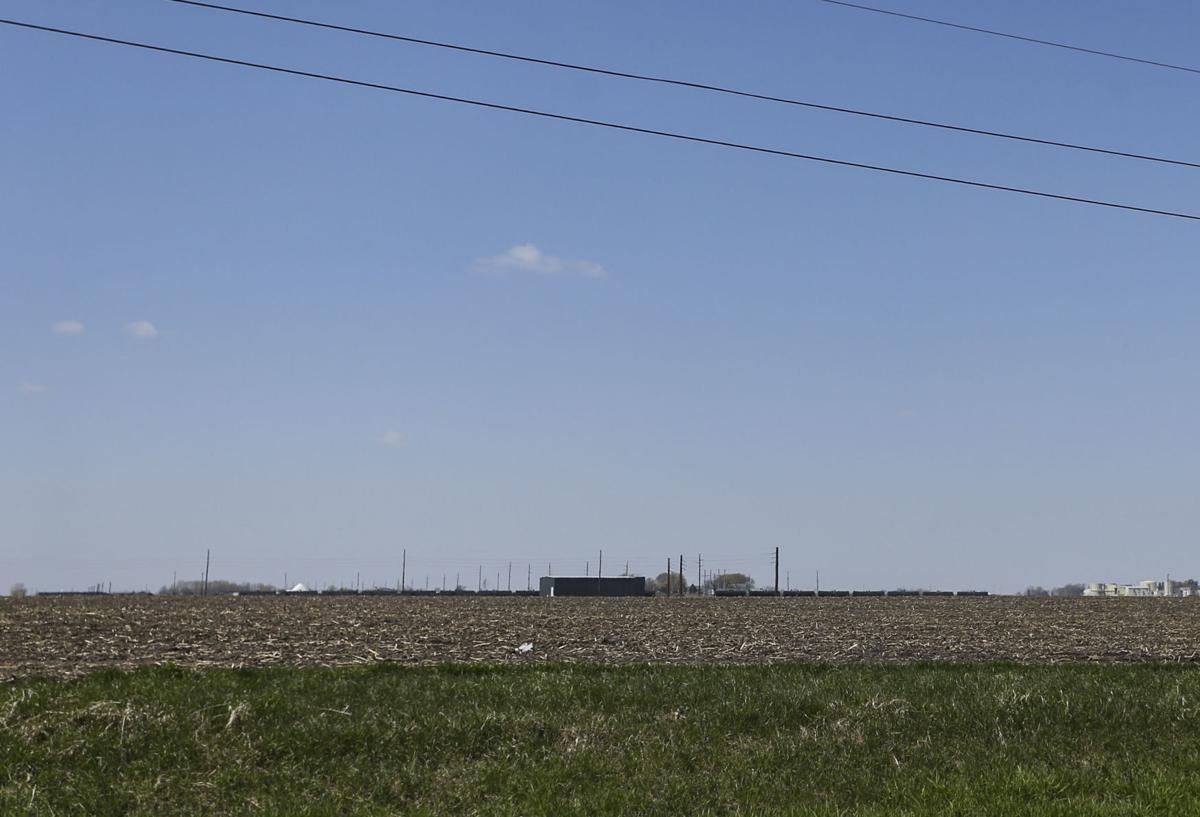 Davenport city officials say they are in the process of inking an economic development deal that would bring more than 1,000 permanent jobs to the city's burgeoning industrial park in north Davenport.
Details of the proposed agreement, however, remain scarce.
City of Davenport officials are working with Greater Davenport Redevelopment Corporation for the construction of a warehousing and distribution operation that officials say could create more than 1,000 permanent jobs.
The project would be located on 160 acres directly west of the Davenport Municipal Airport on North Division Street. The four 40-acres parcels are owned by The Shriners Hospitals for Children and are just to the east of the Eastern Iowa Industrial Center.
The GDRC in December announced it successfully executed an option agreement with The Shriners Hospitals to market the land for industrial development and move forward with site certification with the Iowa Economic Development Authority.
For more than 20 years, the GDRC has marketed industrial sites in the business park at Northwest Boulevard and Interstate 80. The public-private partnership includes representatives from the city of Davenport, Scott County, MidAmerican Energy and the Quad Cities Chamber of Commerce.
GDRC Executive Director Roy Wennlund and GDRC Chairman Jason Gordon did not immediately return messages seeking comment Thursday.
Davenport Aldermen Kyle Gripp, at-large, and Judith Lee, Ward 8, who serve on the GDRC board, said they could not reveal details of the tentative agreement, including the name of the prospective company, citing a non-disclosure agreement.
Gripp said more information would become available next month, when City Council members will be presented with an economic development agreement for their consideration and approval. Real estate transactions, too, still need to be finalized, Gripp said.
A search of Scott County property records Thursday did not shed any more insight.
"There's not a lot we can discuss," Gripp said. "It's a large warehousing and distribution company ... and some of these jobs will be good-paying jobs and lots of opportunity for people in the city of Davenport to be employed. And it's going to substantially increase our tax base, which is good, and continue to help grow the economy."
Gripp added the company was "not coming to the table asking for a lot of incentives, so that is also a positive."
The city would cover the remaining cost using general operating funds and city-issued debt abated by tax-increment financing. TIFs are used to finance redevelopment projects or other investments using the anticipation of future tax revenue resulting from new development.
Proposed improvements include:
Reconstructing and adding new turning lanes on North Division Street adjacent to the project site
Intersection improvements at Hillandale Road and Research Parkway with the EIIC
Intersection improvements at Northwest Boulevard and Hillandale Road at the entrance of the EIIC
Intersection improvement at Northwest Boulevard and West 76th Street
"This is an active prospect that has not yet committed to doing the project associated with this grant application," city Economic Development Director Bruce Berger responded in an email. "(M)ore information will be available if the prospect commits to constructing the project in our community."
Gripp added that the prospective employer hopes to be under construction in 2022.
The city previously utilized Iowa DOT grant dollars for infrastructure improvements associated with construction of the new Kraft Heinz plant in 2016, replacing the company's former Rockingham Road factory, and the Sterilite plant in 2017 — both built in the Eastern Iowa Industrial Center. The two road projects cost approximately $3 million and $3.8 million, respectively, facilitating the expected retention and creation of a combined nearly 1,400 jobs.
"It just shows the success that GDRC and the Eastern Iowa Industrial Center has had in the last five years" attracting "significant, good-paying, quality-of-life jobs" to Davenport, Gripp said. "It looks like we are starting to recover from the pandemic. I think we're going to have a lot more good news than we've had in the last year, and I'm looking forward to that."