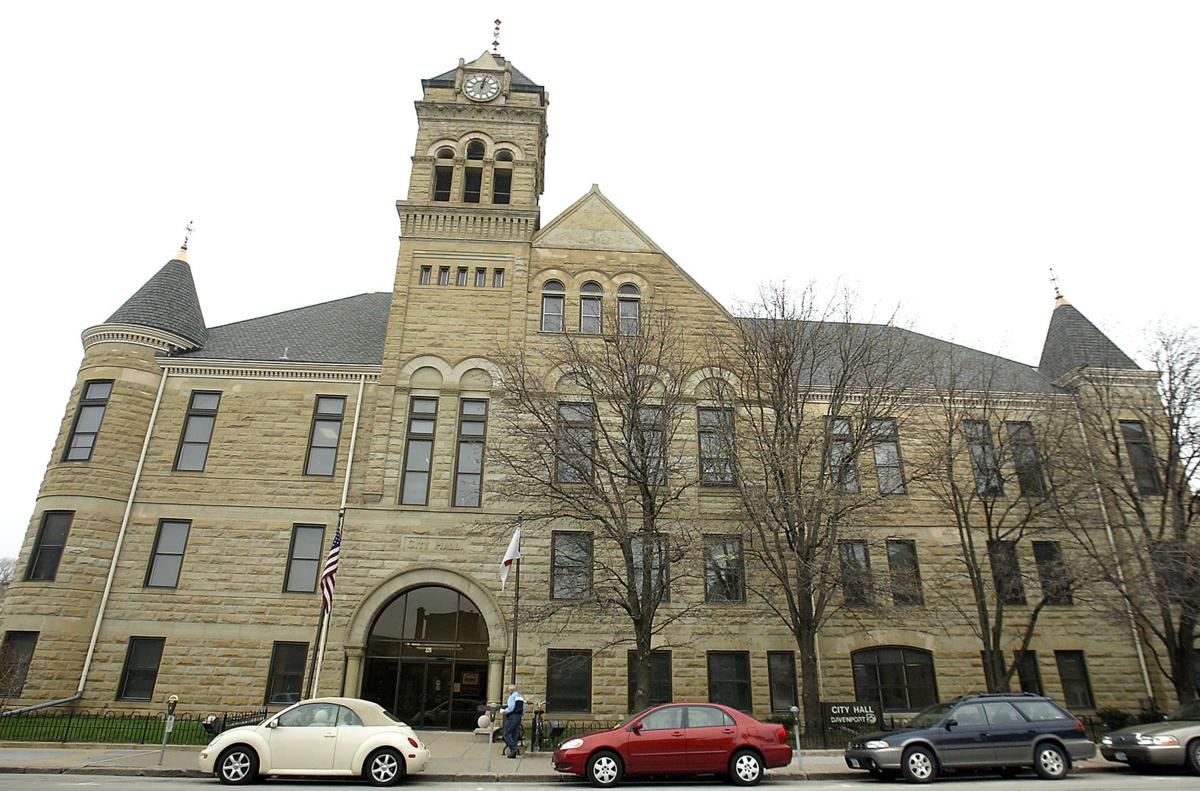 Davenport Police Chief Paul Sikorski says a new law cleared by city officials Wednesday will give area law enforcement "some teeth" when it comes to investigating massage businesses they suspect are fronts for prostitution and other illegal activity.
The proposal, introduced last week, would require local massage therapists to be licensed by the state of Iowa and for reflexologists — people who massage feet, ears, hands — to be licensed by the city. City officials have billed the proposed ordinance as a way to address a growing concern of illicit massage parlors in the area, saying they often harbor victims of human trafficking.
Sikorski said the measure will give police the cause needed to investigate places of businesses flagged as possible fronts. He also said the department is keeping an eye on several businesses after hearing reports from local residents and other law enforcement agencies.
'That's really what we needed on the law enforcement side of it and the bottom line is the way we did it here in Davenport it still preserves the integrity of the profession," Sikorski said, adding there are "a lot of legitimate businesses and professionals in our area and they do wonderful work with massage therapy."
City officials and victims rights groups say massage parlors are a common front for illegal activities like human trafficking and illegal sex work. Legitimate businesses, meanwhile, have also called for regulations to be put in place, saying illegal ones contribute to a negative stereotype  that can subject legitimate massage therapists to harassment.
In an expected move, Davenport aldermen unanimously approved the measure and made dozens of other actions Wednesday during a meeting that lasted roughly 15 minutes. Last week, some of the city's elected officials pointed to a need to fast-track the legislation.
Alderman Kyle Gripp, at-large, noted that point last Wednesday, saying the proposal appeared to be a sufficient ordinance "to take care of that issue."
The move comes as other Quad-Cities local governments have also sought ways to address illegal massage parlors. In Moline, city officials moved an ordinance that would require local businesses to get a special city license. And Bettendorf officials are also considering a city ordinance similar to Davenport's.
Sikorski said Davenport police will work with the city's legal and neighborhood services departments to address those they suspect of conducting illegal activity. The department has been in talks with other law enforcement agencies about potential illegal operators in the city.
You have free articles remaining.
"We will address them in a very strategic way," Sikorski said. "We're not gonna go and kick doors in tomorrow because the ordinance got passed today – that's not what it's about. What it's about is Davenport being progressive and really taking an initiative and understanding the importance of victimization and importance of going in and having the ability for law enforcement to have some teeth in enforcing ordinances and laws."
Iowa fund swap agreements OK'd
City officials gave the green-light to a pair of contracts related to a planned development of 53rd Street that's a promise to address traffic increases in an area that's seen growth in recent years.
The contracts outline specifics for swapping federal money with the Iowa Department of Transportation through a controversial program Iowa lawmakers approved two years ago. Organized labor groups say the legislation undercuts requirements that come with federal dollars.
Meanwhile, Davenport's project is supposed to reconstruct and widen 53rd Street from Brady Street to Elmore Circle at a cost of more than $10.4 million. Of that figure, the city is contributing $2.6 million and the rest is coming from a grant from the federal Department of Transportation.
Towing contract passes
Fred's Towing will continue to serve as the company responsible for towing away vehicles that have been in accidents or involved with crimes under a contract city officials approved.
During recent meetings, some aldermen expressed concerns about residents who say they've had to take long cab rides to the tow yard and pay higher rates around the holidays. City administrators say they put the contract up for bid this year hoping to see other competing businesses make offers, but Fred's Towing was the only responsible bidder.
The contract passed without opposition.