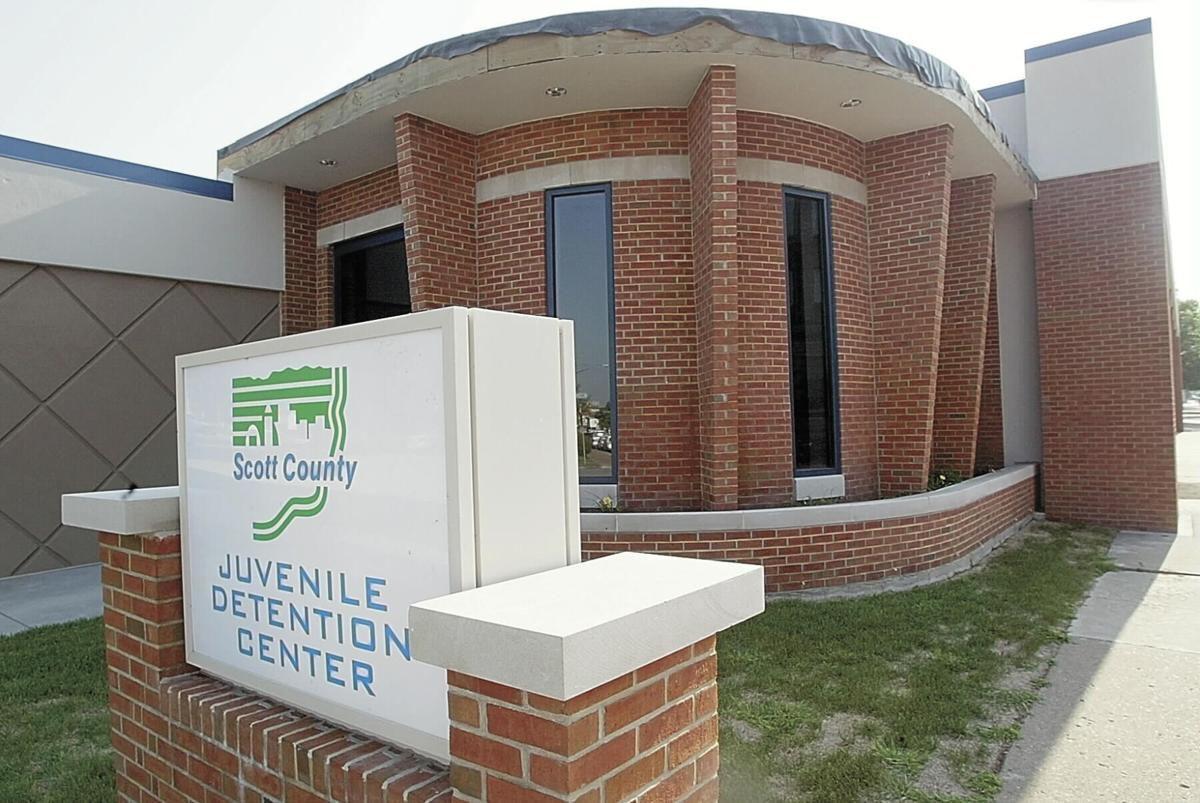 Davenport aldermen voted unanimously to advance a resolution requested by Alderman Marion Meginnis, Ward 3, and Alderman Kyle Gripp, at-large, opposing any plans to redevelop the site at West 4th and Warren streets for a new, larger Scott County Juvenile Detention Center. Aldermen will vote at their regular meeting next week to approve the resolution.
Plans to build a new, 40-bed Youth Justice & Rehabilitation Center — which would more than double existing capacity at the juvenile detention center at 500 West 4th St. — has generated tense debate and widespread opposition, including to supervisors' planned use of more than $7 million in COVID-19 rescue funds to help pay for the estimated $21.75 million building.
"The potential impact of the new facility on Davenport neighborhoods and residents is great, and this process should have been done on a more collaborative basis," the resolution states.
Gripp and other aldermen criticized supervisors over the purchase of property downtown with the intent of building a new detention there without seeking input of the city council.
"The site is adjacent to urban, diverse neighborhoods all within low/moderate income census tracts where many families are already struggling with poverty, housing issues, transient residents, disinvestment and a relatively high incidence of crime," the resolution reads. "A detention center does nothing to enhance or improve their lives."
While recognizing the county's need to replace the outdated facility, critics argue Scott County's youth population and youth incarceration numbers are in decline.
"Statistics across the country and even within the State of Iowa project an overall need for fewer allocated beds in Juvenile Detention Centers," according to the resolution. "Community-based approaches such as the Youth Assessment Program that work to redirect at-risk youth are a growing alternative to costly incarceration. The City Council recommend the Board of Supervisors closely examine these options as it addresses the state's mandate to remove young people from adult facilities."
County officials contend a 40-bed facility is needed to address overcrowding and long-term juvenile detention capacity needs while continuing to invest in diversion, restorative justice and prevention programs.
"Our community, we care about it, and this is not the right use (of federal funds)," Alderman Maria Dickmann, Ward 2, said at Wednesday's meeting. "This is not the right time. This is not the right place. … We want to avoid having to lock up kids. Teenagers make mistakes, but we want to get them corrected into being, you know, productive, hopefully, taxpaying citizens; not just locking them up. … I don't even know why this project is being pushed so hard."