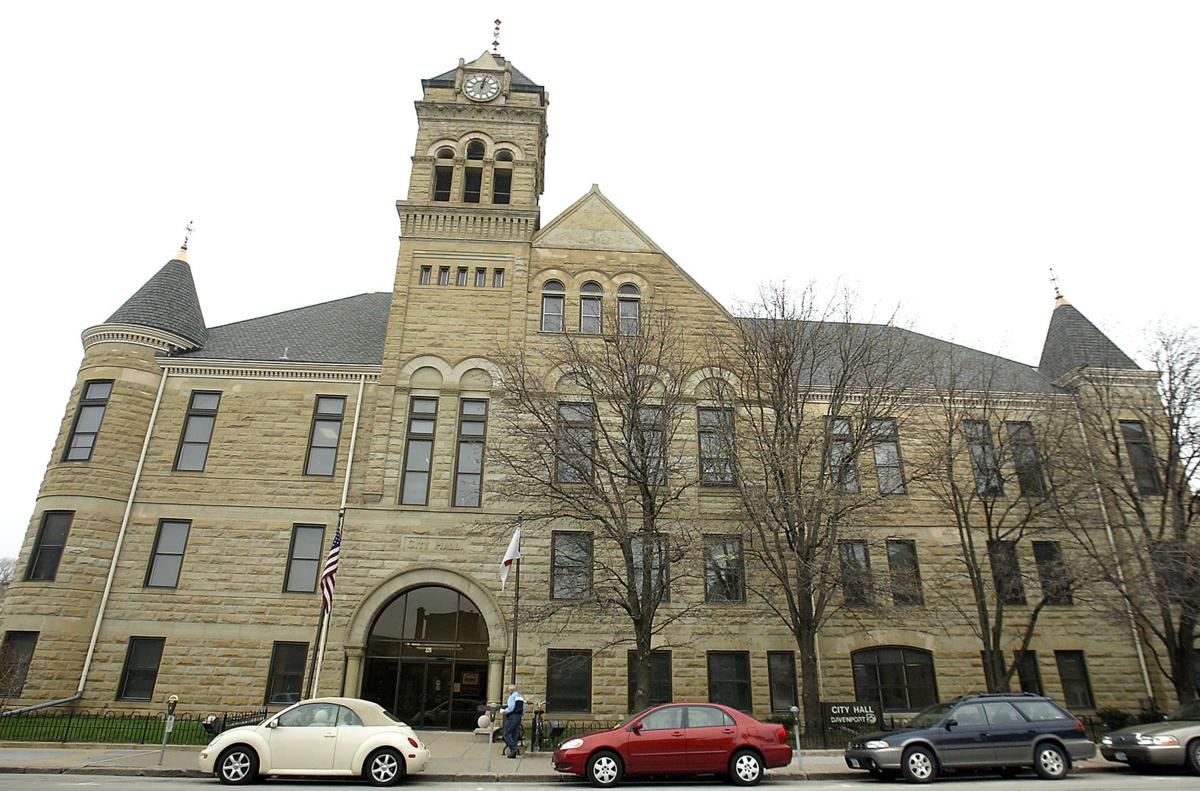 Davenport staff is recommending the city council amend a recently approved ordinance aimed at curbing prostitution and sex trafficking in area massage parlors, saying some businesses are able to skirt the new regulations.
Proposed changes would provide local law enforcement greater leeway to investigate massage therapy businesses licensed by the state — an expansion of the current ordinance's reach — and impose tougher penalties on businesses that are shut down by city.
Under the changes, businesses would not be allowed to reopen for 12 months if they are found to be out of city compliance twice within a one-year period. Licensed massage therapy outfits could be shut down if the city has "probable cause" indicating that prostitution has happened there.
The current city ordinance has helped address what was cited by local law enforcement as an emerging problem, said Sarah Ott, an assistant city administrator. But the changes, she said, are aimed at the few who've found a way to navigate around it.
"It's been a successful ordinance," she said. "We're just tweaking it to kind of get those last few people that just don't want to play by the rules."
Since its passage, the city has shut down 14 massage businesses. Three have reopened during that time, according to the city.
Iowa law places the broader field of practicing massage into two camps. Licensed massage therapists are treated more like medical professionals, while reflexologists — who massage hands, ears and feet — are not.
As it stands, Davenport's ordinance requires reflexologists to be licensed by the city but has no requirement for massage therapists with state-issued credentials. Reflexology businesses found not to be in compliance by inspectors are shut down for a minimum of two weeks. Those caught disobeying are threatened with a simple misdemeanor or ticket.
City leaders originally pointed to reflexology businesses as the main concern. But Ott said the state only has two investigators overseeing all of massage therapy in Iowa and there are possibly bad actors operating under the guise of that profession, too.
You have free articles remaining.
Aldermen were briefed on the proposed ordinance amendment Tuesday afternoon during a routine meeting with city administration. Questions offered by elected officials centered on how the law is working and why there are gaps that need to be closed.
City Attorney Tom Warner told the group businesses are able to change ownership over to another party and escape the city's regulations.
"The problem is they'll close and then they'll reopen under somebody else's name right away," Warner said.
Area victim rights groups say massage parlors are a common front for human trafficking and sex work. Some massage therapy business owners also called for the city's initial regulation, saying illegal parlors contribute to a negative stereotype that makes massage therapists more likely to experience sexual harassment or assault.
A hearing on the proposed change is on the council's meeting agenda for Wednesday, though no initial action is scheduled to take place until next week. City ordinance amendments typically need to be approved by a simple majority of council members three separate times, usually over a six-week period, to take effect.
Aldermen could choose to expedite the city's lawmaking process and pass the amendment as early as next week. That happened in March when the initial massage parlor ordinance was approved.  
Also discussed Tuesday afternoon was a traffic safety review of River Drive that evaluated the road from Davenport's Mound Street in the East Village to Downtown Bettendorf's 6th Street.
Davenport City Engineer Brian Schadt outlined two recommendations that came out of the study under the city's jurisdiction.
One would convert River Street — which runs parallel to River Drive near McClellan Boulevard — to a one-way running westbound. The other would lengthen and widen River Drive's left-turn lanes at Mound Street.
Both projects are estimated to cost roughly $410,000 combined. The River Street conversion is significantly less expensive. 
The traffic study was commissioned at a shared cost by Bettendorf, Davenport and the Iowa Department of Transportation.
Get Government & Politics updates in your inbox!
Stay up-to-date on the latest in local and national government and political topics with our newsletter.