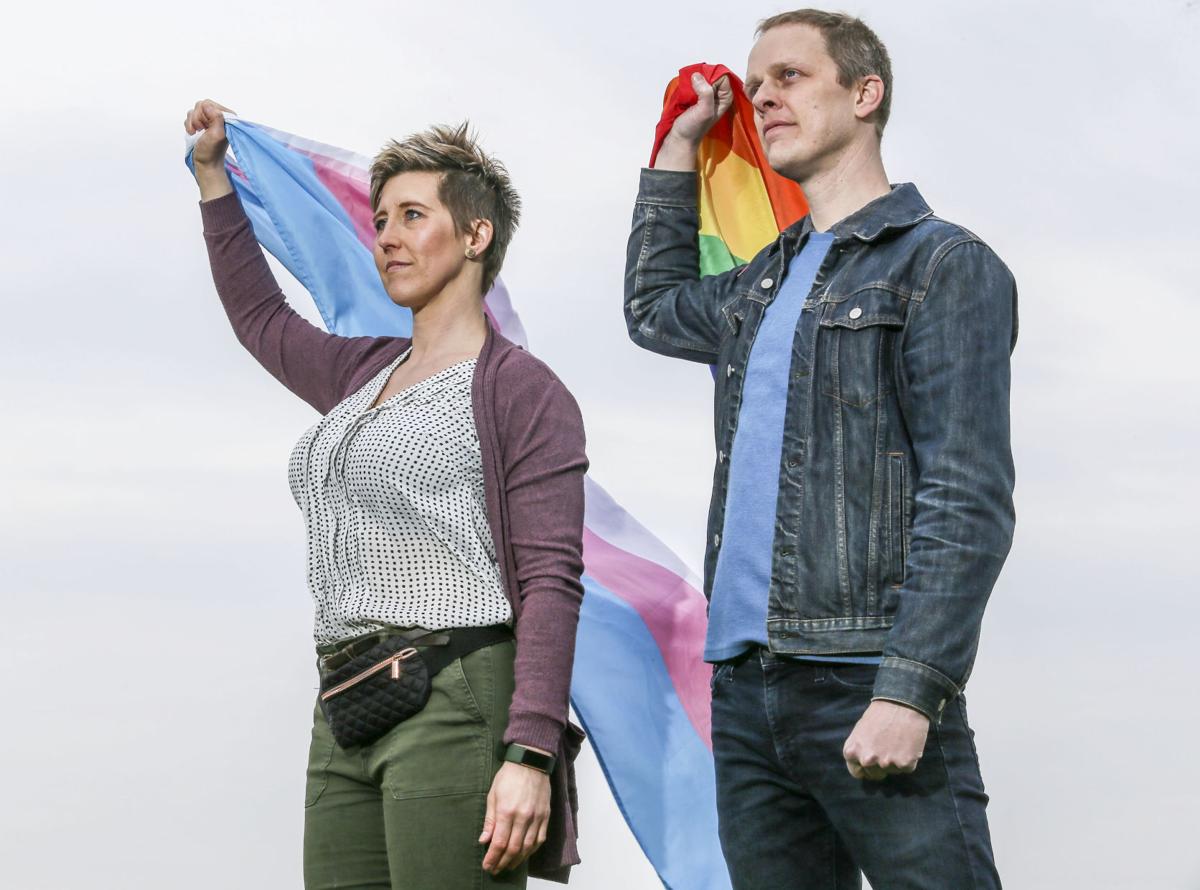 Davenport has passed a ban on "conversion therapy" for minors.
City council voted 8-2 on Wednesday night to ban the discredited practice of trying to change an individual's gender identity or sexual orientation.
Under the new ordinance, it is illegal for medical or mental health professionals to provide or advertise conversion therapies to minors. The time to file complaints would be extended to within one year of an individual's 18th birthday. Complaints would be handled by the city's Civil Rights Commission.
The ordinance drew an unusually large number of comments from the public in the form of email, electronic and telephone messages.
First introduced in mid-March, the ordinance has been discussed by council for more than a month. In March, Mayor Mike Matson read communications from dozens of Davenport residents who supported the ordinance.
But by Wednesday more opposition had materialized. Matson and other council members read dozens of communications from residents who either opposed the ordinance or wanted to table it to give the public more time to weigh in.
Although council has continued to meet every week during the pandemic, public attendance at meetings has virtually ended. To maintain social distancing, council has opened a separate viewing area in City Hall where members of the public can wait safely before approaching council to speak. The city is also allowing members of the public to email the mayor directly with remarks or to comment on agenda items electronically.
Passage of the ordinance was nearly delayed by an effort to push back the final vote for two weeks. That effort failed after council split evenly 5-5. Matson, exercising his authority as tiebreaker, voted not to delay the final vote on the ordinance. In a subsequent vote, the ordinance was approved 8-2.
"I understand my colleagues' comments about maybe having more discussion. But I think we have. People who wanted to voice their concerns did today," Matson said. He noted that council meetings are recorded and live-streamed online and that the conversion therapy ban received news coverage earlier in the month. "It's easier than before even for you to comment to us," Matson said.
Matt Dohrmann, Ward 5 alderman, supported the effort to delay a final vote. He acknowledged residents who "felt that we were being a bureaucratic government pushing unneeded ordinances through the system while a global pandemic was happening." He added: "That's not what I want Davenport to stand for, and I do not want that trust to be lost for our citizens." In the final vote, Dohrmann was one of two council members who opposed the ordinance.
It's unclear if conversion therapy is practiced in Davenport. Some have seen ads for conversion therapy in the area. Due to mounting criticisms, conversion therapy often goes by other names, including "reparative therapy." Local advocates told council the spurned practice persists in Iowa. The ban was supported by Vera French and the Robert Young Center.
Most of the opposition centered on concerns related to religious practice. The proposed ban does not have an explicit exemption for religious organizations, but City Attorney Tom Warner told council last week that the ordinance is "not going to apply to a religious organization."
"If it's based on a bona fide religious belief, we really can't do anything about it," he said. "We'd start infringing on their religious rights as an organization. This [ordinance] is largely aimed at your certified practitioners who shouldn't be doing it according to their professional organizations in the first place."
In some states, religious organizations or other individuals have claimed bans against conversion therapy violate their rights to speech and religious expression. Matson said similar bans in other states had been upheld in court.
On Wednesday night, Warner confirmed the ban would neither interfere with private worship nor restrict licensed health professionals from performing routine, aboveboard counseling related to issues of sexual or gender identity. Local leaders also said the city respected counseling work offered through religious institutions.
"We're not trying to get in the way of faith counseling," Warner said.
Kyle Gripp, alderman at large, backed the effort to table the vote.
"We never want to seem like we're rushing things through," said Gripp, who ultimately voted against the ordinance. "I think the issue that the folks who have been calling me is they'd like to have this discussion and talk through it legally. At the beginning of this process, we said we'd be committed to having an open public dialogue. I think we need to continue to have that commitment."
Bill Peterson, a Davenport resident and physics instructor at Augustana College who has helped lead the effort to pass the ban, told council the ordinance would protect "people that don't have the power to protect themselves a lot of the time. That's the exact purpose of government.
"It makes me really proud as an Iowan and as a citizen of Davenport that we are considering doing something like this and protecting people that need it," Peterson said.
Graham Ambrose is the Iowa politics reporter for the Quad-City Times. 
Get Government & Politics updates in your inbox!
Stay up-to-date on the latest in local and national government and political topics with our newsletter.