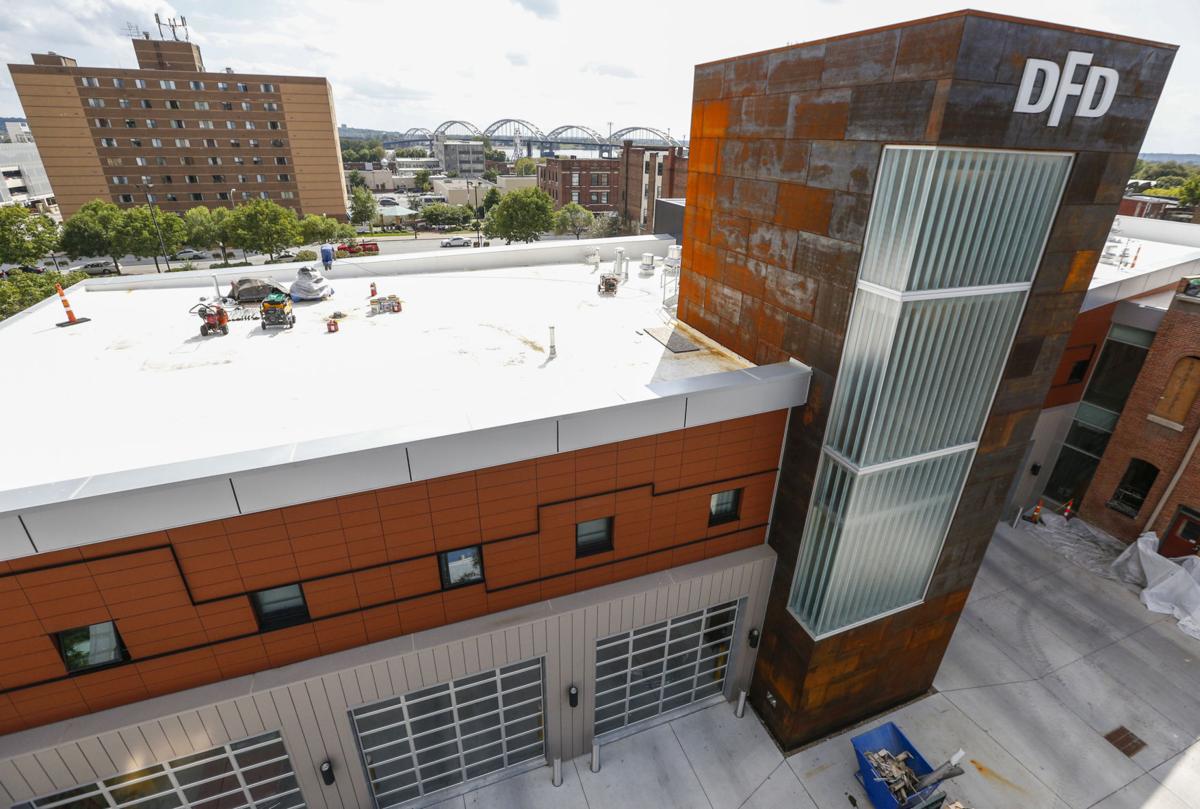 Davenport's Central Fire Station was recognized on the national stage this week with two design awards at the F.I.E.R.O. Fire Station Design Symposium in Raleigh, North Carolina.
While a jury awarded Central Fire Station with a bronze design award, it also was the recipient of the People's Choice Award for best design out of the 48 projects submitted.
The People's Choice Award was selected by the 300 attendees at the design symposium, which is recognized as the premier fire station design conference in the United States.
"The city of Davenport should be very proud," architect Ted Galante wrote in an email. "Restoring the existing building preserves Davenport's legacy, while the new facility takes a step toward the future. Taken together they tell everyone, 'we are proud of our past, but our best years are still ahead of us.'"
Galante and his firm, Cambridge, Massachusetts-based Galante Architecture Studio, Inc., were the designers of the new additions to Central Fire Station, which is the oldest active fire station west of the Mississippi.
The project, which cost more than $15 million, was managed by Bush Construction.
Galante and former Davenport Fire Chief Lynn Washburn also collaborated on one of the symposium's presentations, Historic Preservation & Renovation, A Case Study from Start to Finish, which featured Central Fire Station.
It's been a big month for Central Fire Station besides winning national accolades.
The station also appeared in three publications this month: Fire Apparatus and Emergency Equipment Magazine, Firehouse Magazine, and Governing Magazine.
Galante said he was proud to have worked with the city and projects like Central Fire would help in its goal to become a destination city.
"As a life-long east coaster, spending my formative years in NYC and more recently in Boston, Davenport is a great city with acres of potential," Galante wrote. "The new fire station, the Figge art museum, the sky bridge, (and other projects I likely don't know about), all help cities like Davenport become destinations. Whenever anyone tells me they will head there to see the station, I always make sure to tell them spend time at the Figge and walk the sky bridge."
Davenport Mayor Frank Klipsch was delighted to hear of Central Fire Station's accolades and said the building sends a message to the department and community about its commitment to public safety.
"The city of Davenport and the City Council are committed to our outstanding, nationally accredited fire department and nothing is more representative of that than the beautiful new building," Klipsch said. "We in the city are proud of the new fire station, and it's great to see other fire chiefs and organizations recognize the design and architecture."