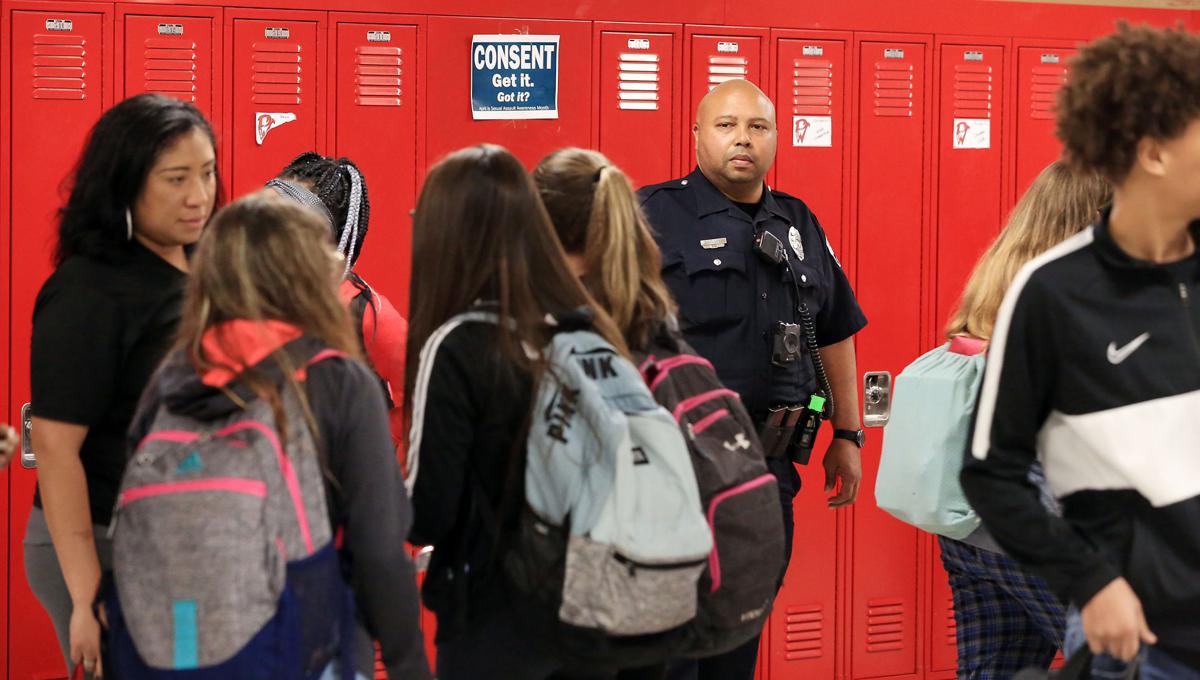 After lengthy discussion from aldermen and community members, the Davenport City Council on Wednesday approved a new agreement defining the duties, expectations and evaluation of the use of police officers inside Davenport schools.
Aldermen voted 9-1 — with Patrick Peacock, Ward 7, opposed — to approve the agreement, called a memorandum of understanding.
Peacock, who is leaving the council because he is moving to Illinois, echoed comments from some community members who argued the agreement lacks specificity and fails to address documented concerns about the disparate treatment and disproportionate arrests of students of color.
"Why are we in such a rush to get this thing passed?" Peacock said.
Members of Quad Cities Interfaith have raised concerns that the agreement lacks a plan to address discrimination and the excessive number of students of color, students with disabilities and those who are both being disciplined more often and often more severely than their fellow students.
The Davenport Community School District has spent several years working with the Iowa Department of Education to address noncompliance issues identified during state audits of its operations. Among the issues identified was the disproportionate number of students of color being identified for special education services, as well as both students of color and students with disabilities — and those that are both — being disciplined at higher and often more severe rates than their peers.
Davenport Superintendent T.J. Schneckloth told aldermen "disproportionality is at the heart of the work we are doing, and we are committed to improving in that area."
Schneckloth added he is "very proud of the data" that will be collected on the activities, enforcement and interactions of SROs with students as part of the new agreement.
"And this is one area we will be keeping track of and we will be monitoring as we move forward," Schneckloth said.
City and Davenport Community School District officials have been reviewing the school resource officer program since last summer, developing an agreement to refine and define the scope of work and expectations of the SRO program.
The proposed agreement, called a memorandum of understanding, includes surveying students and faculty about how they feel about having SROs and regular evaluations of the program and the SROs. Officials would also collect data on the program's performance and publish the results online for public review.
Officers would be specially trained and chosen based on their interest in community-oriented policing, past performance, decision making and their ability to work with students, according to the city and school district.
The SROs would focus on building positive relationships with students, families and district staff — both in district buildings and at activities. Officers would also help provide various safety training to district staff and assist building principals in investigating possible school-related criminal activity. Behavioral issues involving students on school grounds, however, will be left to district staff, the MOU states.
School district and city officials stressed Wednesday the amended agreement (revised from a 10-year to a one-year term) is a working document and first step toward gathering data to evaluate the use and effectiveness of SROs.
"I'm asking you not to approve something perfect. I'm not asking you to approve a finished product," Davenport school board member Allison Beck said during Wednesday's city council meeting. "I am asking you to approve the first step to making this a better relationship between the Davenport schools, our police officers and our community."
Beck, too, noted the memorandum meets a checklist provided by the U.S. Department of Justice for such agreements.
Several school district staff and community members spoke in favor of the SRO program, arguing officers are making a positive difference in the lives of students, providing guidance, wisdom and a comforting, supportive presence.
"We need as many kids choosing Davenport schools as possible, and the SRO program is a popular program among parents, and its keeps us competitive with the other schools in the Quad-Cities," Alderman Kyle Gripp, at-large, said.
While concerned that "there are not enough checks and balances to address the disparity" in school arrests "that's happening here and it's happening nationwide," Alderwoman Maria Dickmann, Ward 2, said she is "hopeful" the agreement will be a positive step.
"We know we've got to do better. And we're trying to," Dickmann said. "But I have a lot of concerns that we're not really getting to the root of implicit biases."
The agreement expires June 30, 2022.
Meet the seven new Davenport police officers
Police Officer Justin Adams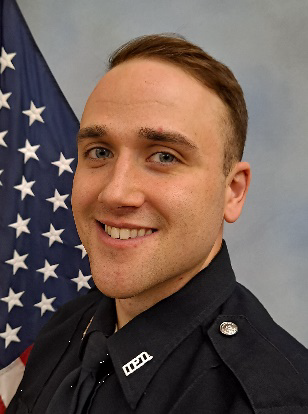 Justin Adams is from Orland Park, Illinois and graduated from Carl Sandburg High School in 2014. In 2018, Justin earned a Bachelor of Arts Degree from Loras College with Majors in Criminal Justice and Psychology. He was a Registered Behavior Technician for one year in Dubuque, Iowa. Justin graduated from the Iowa Law Enforcement Academy in December 2019 and served as a Patrol Deputy with the Washington County Sheriff's Office until April 2021. He is pursuing a Master's Degree in Forensic Psychology.
Police Officer Raul Alvarado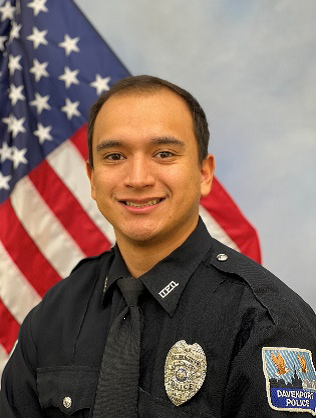 Raul Alvarado was born in Silvis, Illinois. He grew up in Davenport and graduated from Assumption High School in 2016. During High School, Raul ran track and played baseball. He attended Blackhawk College then attended St. Ambrose University majoring in English with a minor in Criminal Justice. He is currently a semester and a half away from completing his Bachelor of Arts Degree in English. Raul is a member of the LULAC Local #10 helping advance the economic condition, educational attainment, health and civil rights of the Hispanic population of the community.
Police Officer Anthony DeRoin
Anthony DeRoin was born in Silvis, Illinois and raised in the Quad City Area. He graduated from Moline High School in 2007. Upon graduation, Anthony joined the United States Army. During his time in service, Anthony gained great experience to include multiple deployments to Iraq and Afghanistan. After completing a rewarding tour of duty, he earned an Associate's Degree as a Physical Therapist Assistant from Black Hawk College. He went on to impact lives by providing rehabilitation to patients in the acute care setting.
Police Officer Trevor Krutzfeldt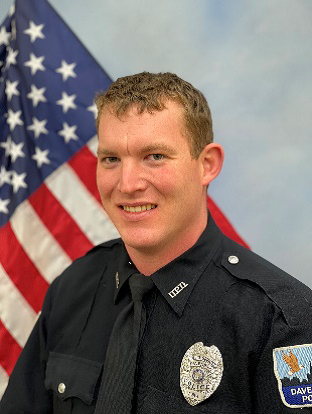 Trevor Krutzfeldt grew up in Poplarville, Mississippi and graduated from Poplarville High School in 2009. Trevor moved to Davenport in 2010 to work with his uncle. After that, he worked at PB Leiner for five years. Trevor is currently pursuing a degree in Business Administration. In his free time, he enjoys running, mountain biking, and Jiu Jitsu. Trevor was awarded the 300 Point Club for physical fitness and the Director's Award by the Iowa Law Enforcement Academy.
Police Officer Mason Pauley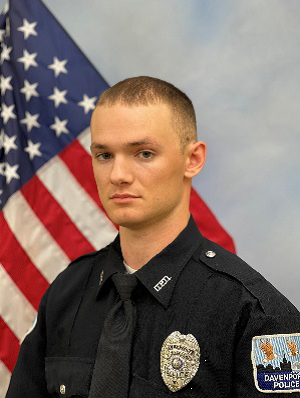 Mason Pauley grew up in Coal Valley, Illinois and graduated from Moline Senior High School in 2015. After high school, he worked for Davey and Asplundh. Mason earned a powerline diploma from Northwest Iowa Community College in 2018. He then worked for MidAmerican Energy Company for two years. Mason is a second-generation police officer. In his free time, Mason enjoys spending time with his family.
Police Officer Paul Pham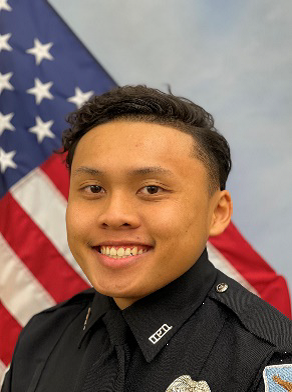 Paul Pham grew up in Davenport and graduated from North High School in 2017. He received an Associate's of Arts Degree from Scott Community College. He attended Western Illinois University and he plans to continue his education to earn a Bachelor's Degree in Criminal Justice. During college, Paul worked with Stepping Stones, Parks and Recreation, and AmeriCorps through the City of Davenport prior to achieving his goal of becoming a Police Officer. Paul is following his father's example, as he was an officer in Asia. Paul's hobbies include playing basketball, snowboarding, and Mixed Martial Arts.
Police Officer Benjamin Piotter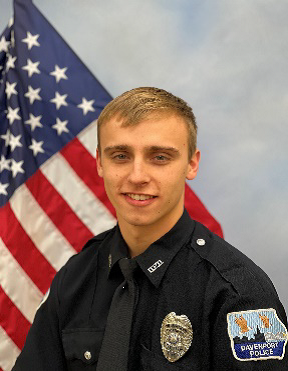 Ben Piotter was born and raised in Bettendorf, Iowa. He graduated from Pleasant Valley High School in 2018. Since then, Ben has been a student at Iowa State University, majoring in Criminal Justice with a minor in Sociology. In the fall, Ben completed an internship with the Story County Sheriff's Office. He will be graduating with his bachelor's degree in May. In his free time, Ben enjoys spending time with his family.
042921-qc-nws-davcouncil-02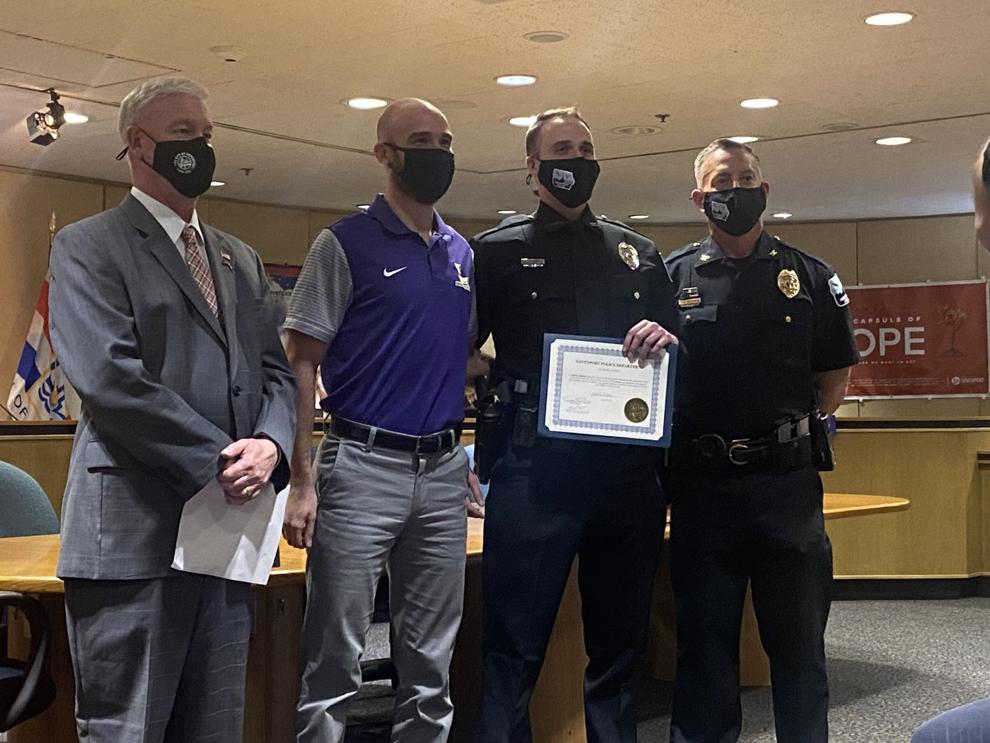 042921-qc-nws-davcouncil-03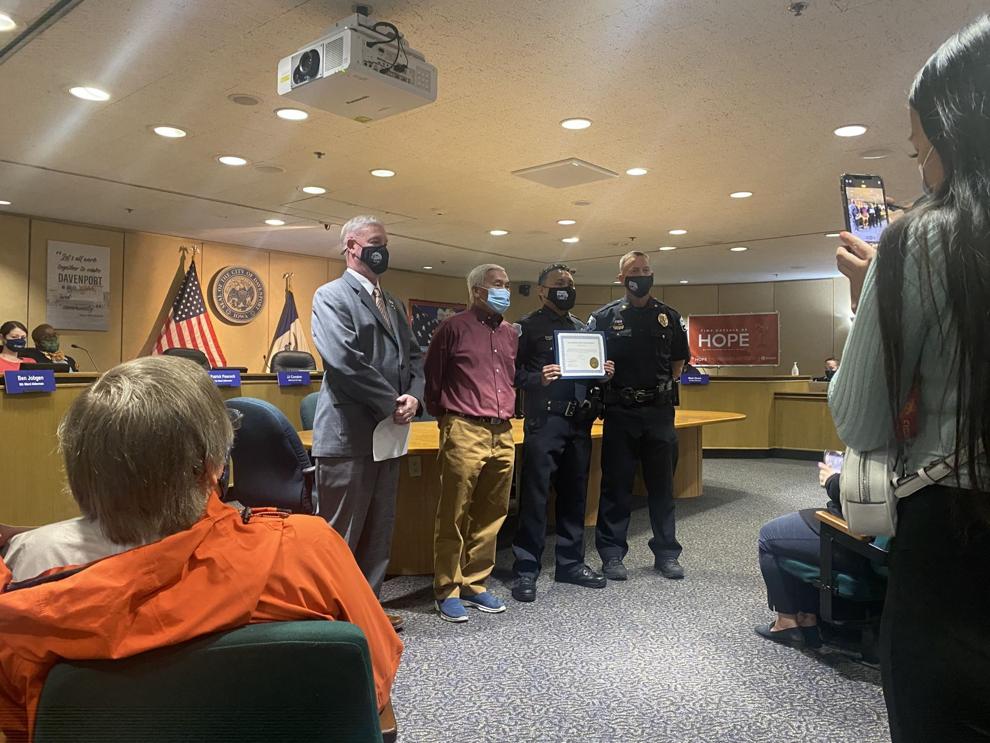 042921-qc-nws-davcouncil-05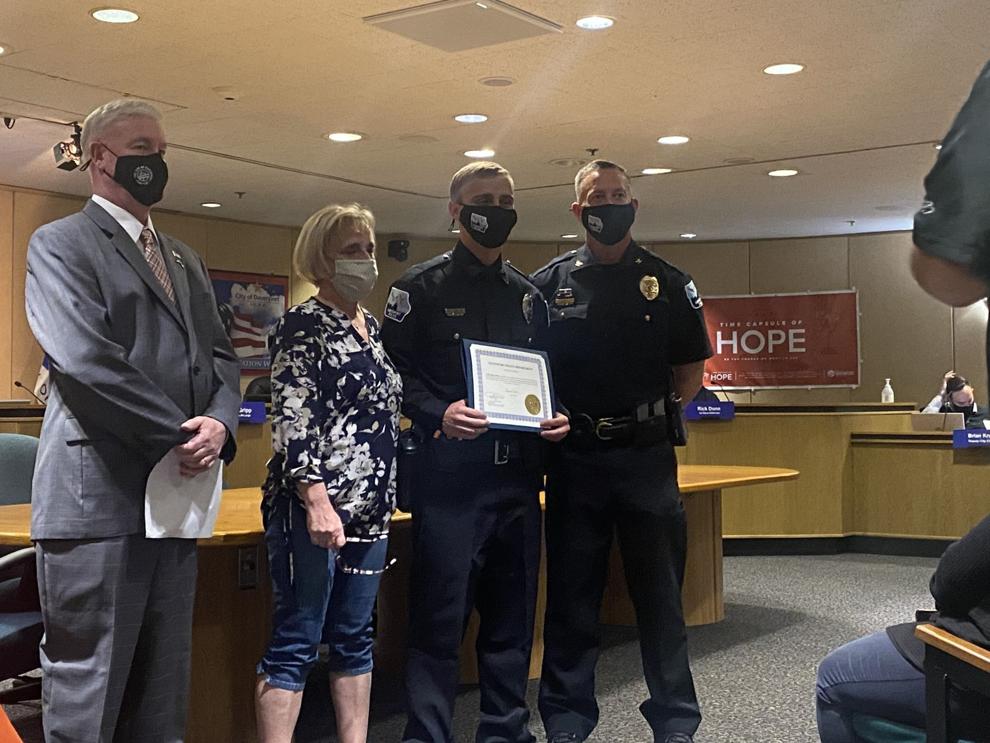 042921-qc-nws-davcouncil-01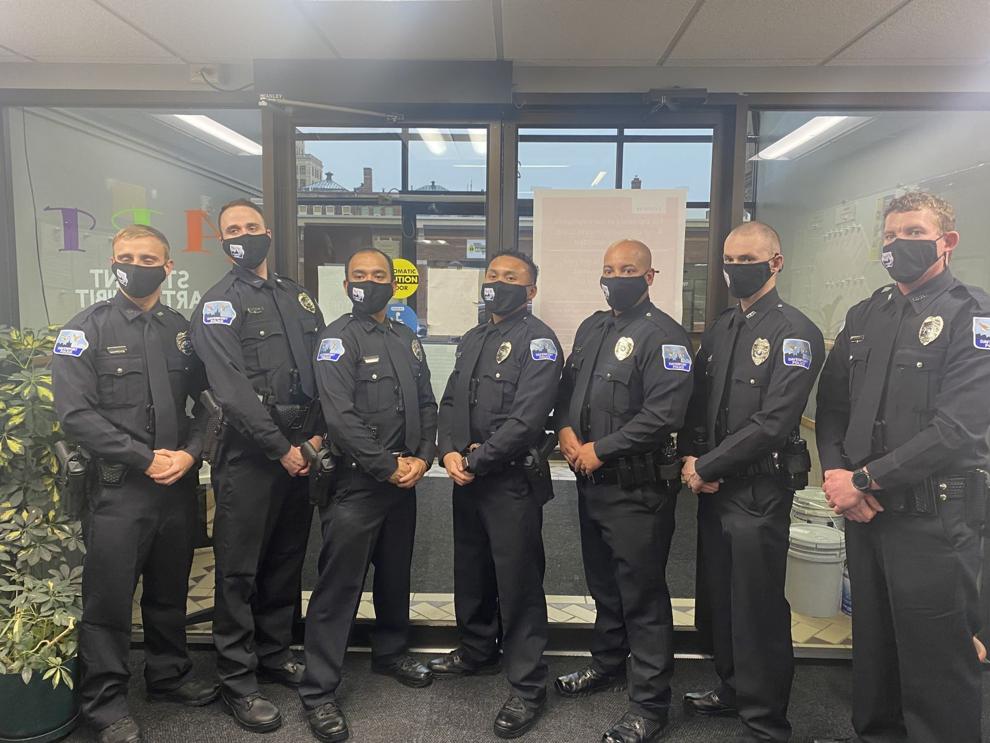 042921-qc-nws-davcouncil-04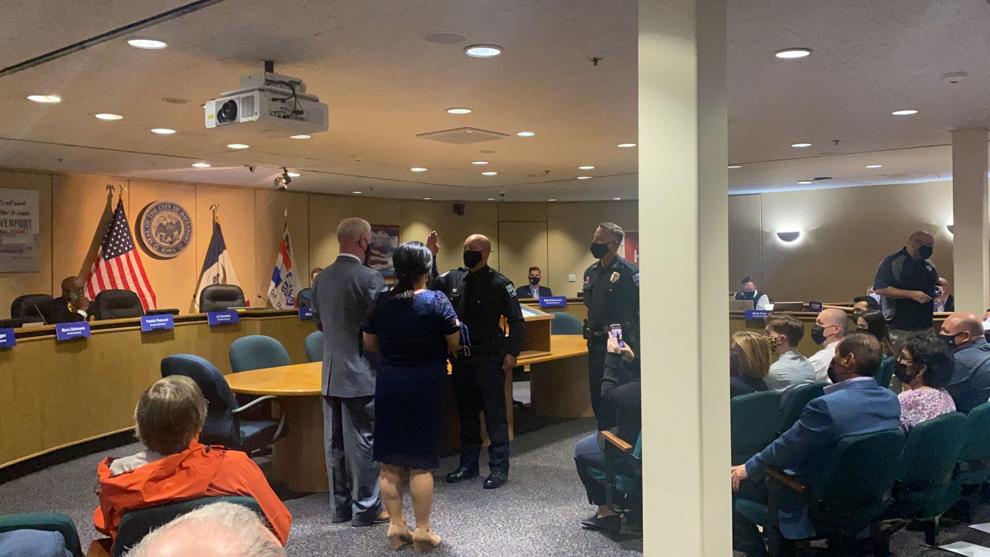 042921-qc-nws-davcouncil-06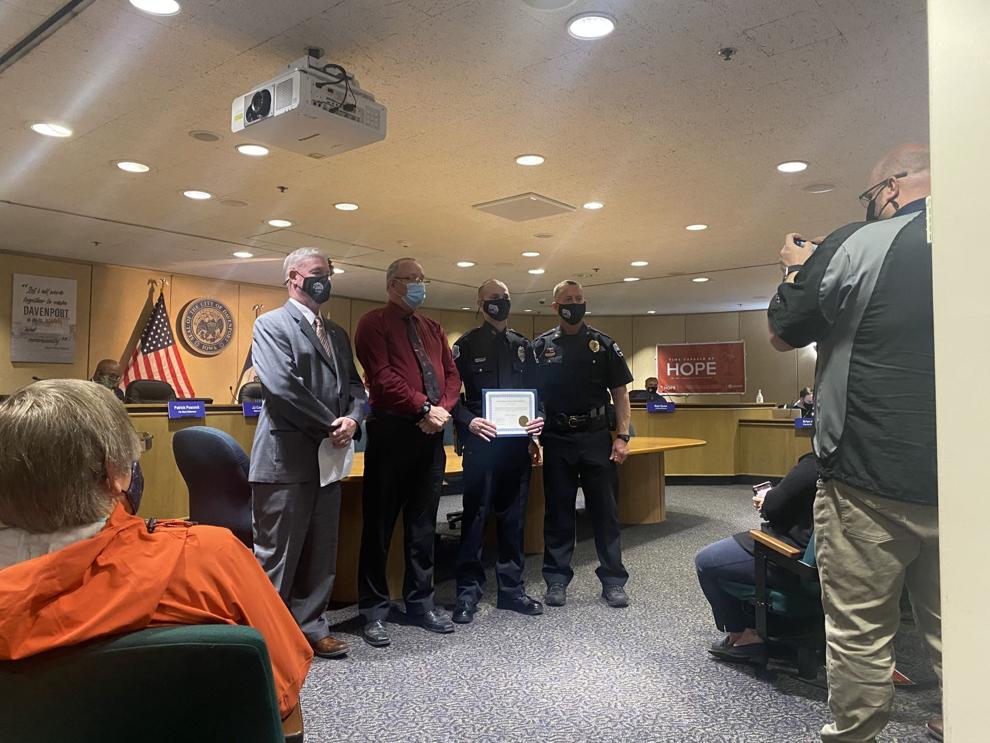 042921-qc-nws-davcouncil-07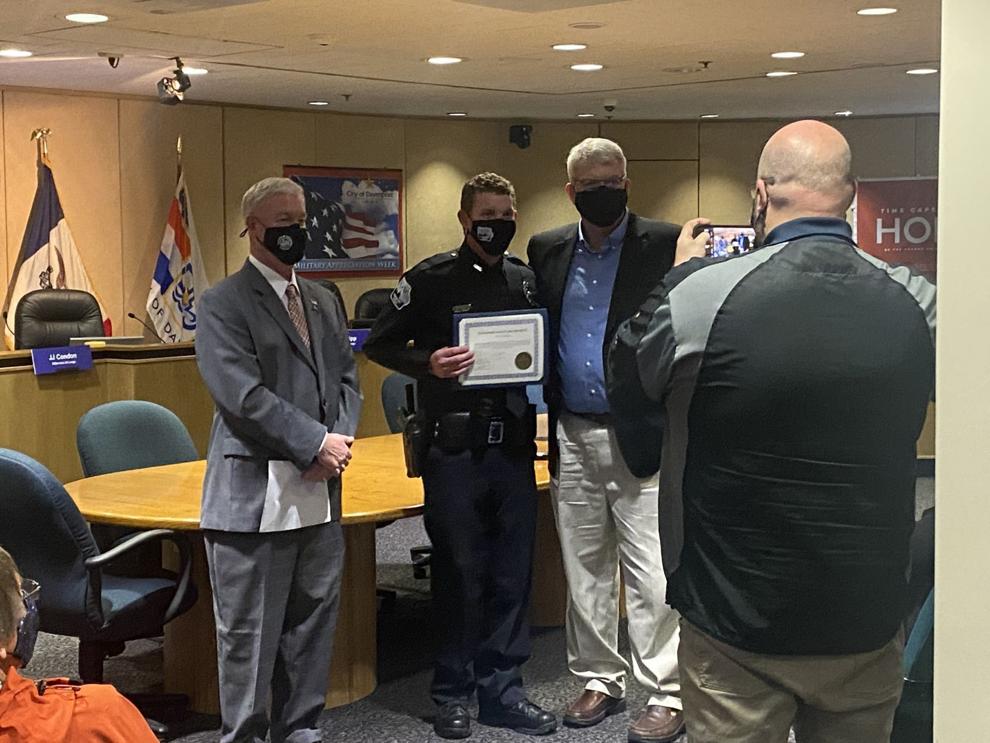 042921-qc-nws-davcouncil-08