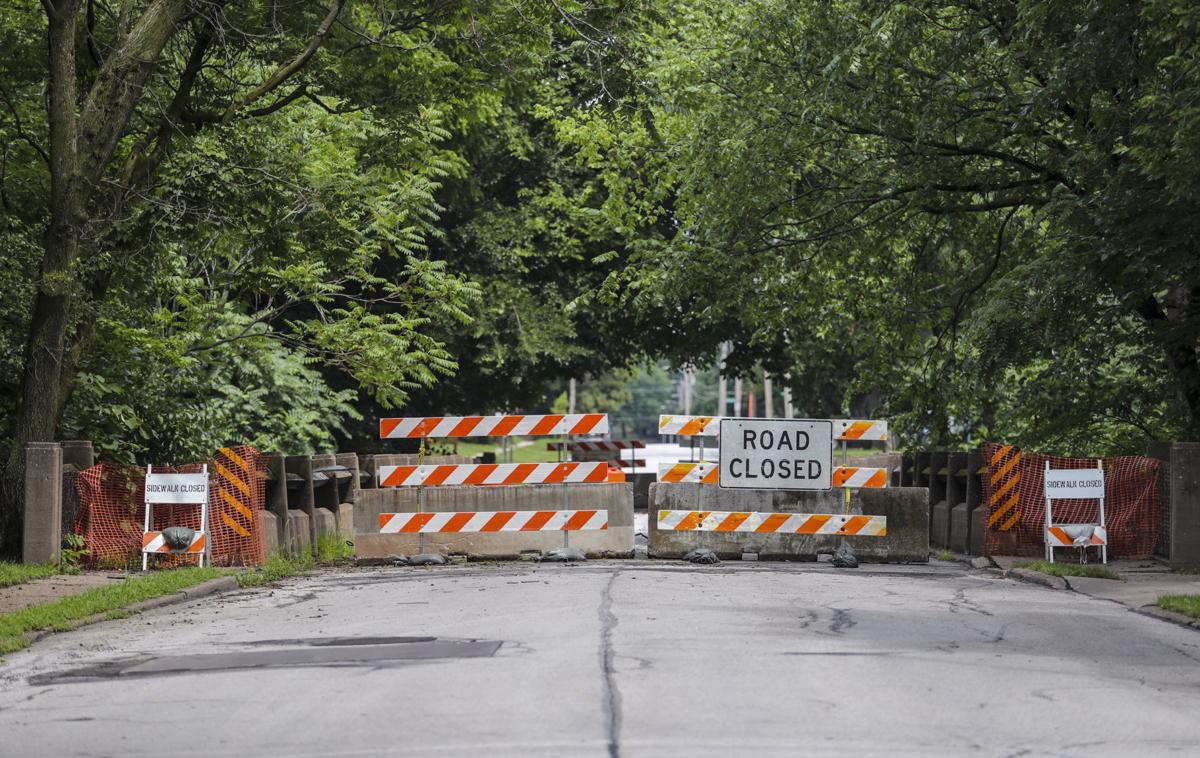 The Davenport City Council plans to take ownership of two Canadian Pacific Railroad bridges that have been closed for nearly a year, in return for a $1.9 million payment from the railroad company to help repair them.
But it will cost around $6.3 million to repair Elm Street and 13th Street bridges, city officials have said. They are looking for state and federal grants to bridge the gap.
Alderman discussed the proposal during Wednesday's meeting.
"We're hoping maybe sometime next week we can get a signature and we're already at public works looking at which grants we want to apply for and writing those grants," said Nicole Gleason, Davenport's public works director.
The Elm and 13th Street bridges were shut down because of deterioration caused by old age and wear. Gleason said they are in "terrible condition," and the city has previously ruled out fixing them.
Gleason said passage of the agenda item would allow staff to continue negotiations with the railroad, saying "a verbal agreement" is already in place. The $1.9 million from the railroad could also work as "seed money" as the city looks for other funding sources, she said.
If the city gets what she described as an average state bridge grant of $1 million, the city should be able to begin work on Elm Street right away, Gleason said. It has higher traffic volume, which makes it a higher priority. "Creative solutions" for funding the 13th Street bridge will be sought once the first project is finished.
Figge financing agreement approved 
Aldermen approved a financing agreement for the Figge Art Museum that increases the amount of money Davenport taxpayers will put in annually for at least the next decade.
Under the deal, the city will continue paying the museum $753,000 per year until 2024, then increase its yearly contribution to $800,000 until July 2029. City administrators and elected officials say the agreement makes good on the city's promise to continue supporting the museum while encouraging the Figge to become more financially independent. 
The city established an art gallery in 1925 that is now housed by the Figge. The collection, which began as a donation of hundreds of artworks by former Davenport Mayor August Ficke decades ago, has grown over the years to more than 3,000 pieces.
Resolution passed disapproving of property tax 'soft cap'
Aldermen passed a resolution condemning a proposed property tax "soft cap" that's being forwarded by Republicans in the Iowa Legislature, saying the changes would have harmful effects on the city's ability to collect taxes and provide services.
Described as a "soft cap" on property taxes by its proponents, the legislation would allow Iowa voters to overturn property tax increases that exceed a certain threshold by calling for a referendum.  
Alderman Mike Matson, 7th Ward, called the state's proposal "ridiculous," saying the "attack on local control has got to stop."
The move by Davenport officials follows a similar path Bettendorf alderman took during their council meeting last week.
"I don't know what it is that each person in Bettendorf loves about their city, but I would say today: It's all essentially under assault by the state and the threat to our bottom line," Alderman Scott Naumann of Bettendorf's 2nd Ward said last week shortly before council members unanimously approved the resolution.