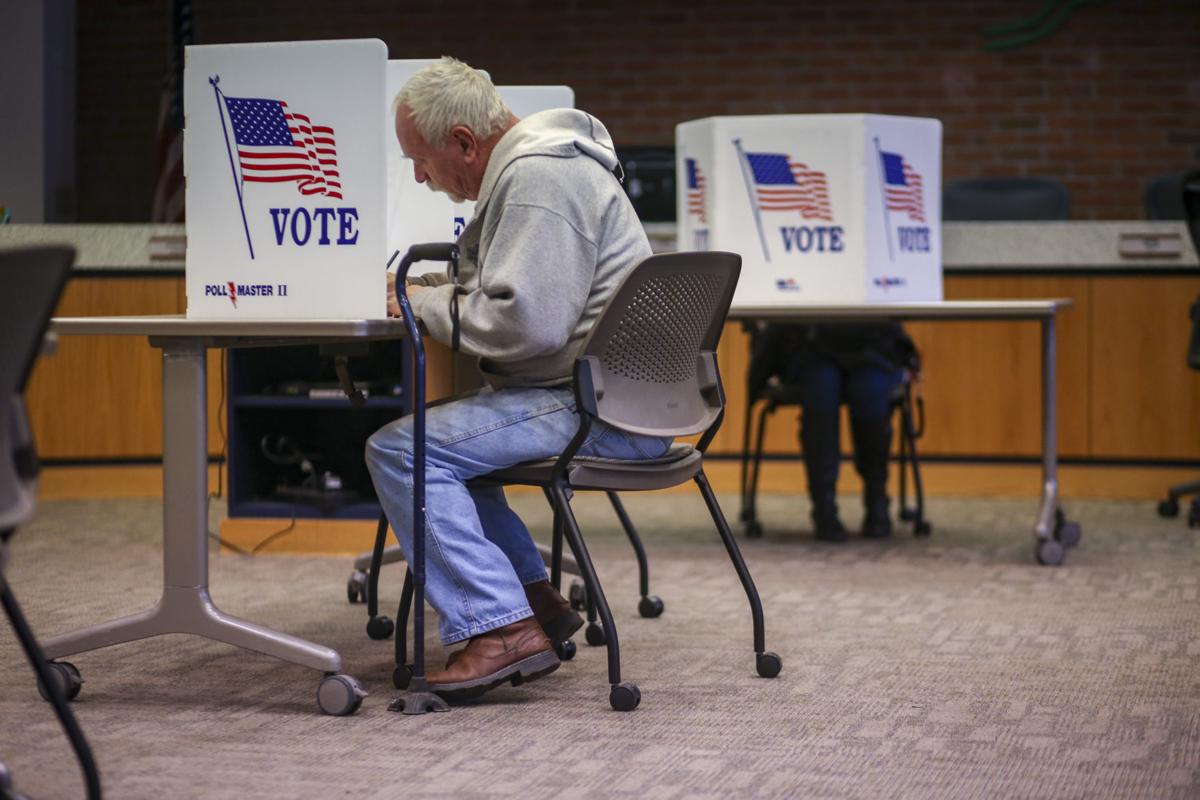 Primary day is almost here.
On Tuesday, Davenport voters will pick the top two candidates for mayor and the 3rd, 4th and 5th ward city council representatives. Winners from that contest will advance to a runoff Nov. 5.
Municipal elections are often low-turnout affairs, even when citywide offices are contested. The last competitive mayoral race four years ago resulted in a turnout of only 10% during the primary election. About 18% voted during the general election that year.
Still, Scott County Auditor Roxanna Moritz has predicted a higher-than-normal turnout this year given the makeup of the ticket, the combination of school board elections with city offices and the heightened awareness of elections with the 2020 Iowa Democratic caucuses on the horizon. She thinks this year could result in a turnout as high as 20% during the primary and 30% during the general election Nov. 5.
Recent statistics suggest Davenport voters tend to vote in person far more than they do by absentee in municipal elections. In 2015, only 351 of 7,192 total votes were absentee during the primary.
Here are four more things voters should know before heading off to the ballot box on Tuesday to make their choice in this year's primary election.
Which seats are up in this primary?
The biggest one is the mayor's office. Six candidates are running. That means voting in this year's primary election is open to every Davenporter on that question.
Residents of the 3rd, 4th and 5th wards also have the opportunity to select candidates seeking spots on city council to represent their respective districts. Primary contests are triggered only when more than two candidates are seeking election to a specific office. That's the case in all of the aforementioned.
Who's running?
Nineteen candidates are counting on the outcome of Tuesday's primary to see whether they advance to the next round.
You have free articles remaining.
In the 3rd Ward, Alderwoman Marion Meginnis faces challengers Phil Armer and Paul Vasquez.  Armer is a first-time office seeker and Vasquez ran once before 10 years ago.
In the 4th Ward, Alderman Ray Ambrose technically faces three challengers. But one of them, Heather Brinkschroeder, has said she no longer wants the position and will not accept if elected. The other two are Jeff Bass and Bud Wilkins.
The 5th Ward is an open seat because Rawson is running for mayor. Six are running for that office as well: Matthew Dohrmann, Kristi Miller, Patrick Driscoll Jr., Auston McLain, Tim Kelly and T. Ragnvald Jacobson.
When and where do I vote in person?
Polls open at 7 a.m. and close at 8 p.m. Voters must cast ballots at their assigned polling places. The Scott County Auditor's Office is no longer taking ballots directly at the office on Primary Election Day as it has in past years.
Monday is the deadline to request an absentee ballot. Registered voters may return absentee ballots in person at the auditor's office before polls close Tuesday. Absentee voters casting ballots by mail must have their ballots postmarked by Monday.
Those who have requested absentee ballots but not turned them in may also surrender the ballots at their respective precincts if they wish to vote in person instead. As of last week, Moritz said only around 25% of absentee ballots had been returned to the auditor's office.
I am not registered. Can I still vote?
Yes. Iowa is one of many states that offer same-day voter registration. Voters participating in Davenport's election may register in person at the precinct in which they live by proving residency and identity.
Acceptable forms of identity include a valid driver's license, passport or military ID. Residency can be proven with a document showing the voter's current name and address, including a residential lease, utility bill or paycheck.
Voter ID law
This is the first year under which Iowa's new voter ID law will be in full effect. 
Registered voters are required to bring a valid form of ID with them in order to vote. Only the following forms are acceptable: driver's license, state ID, Iowa Voter ID, passport, military ID or veteran's ID.