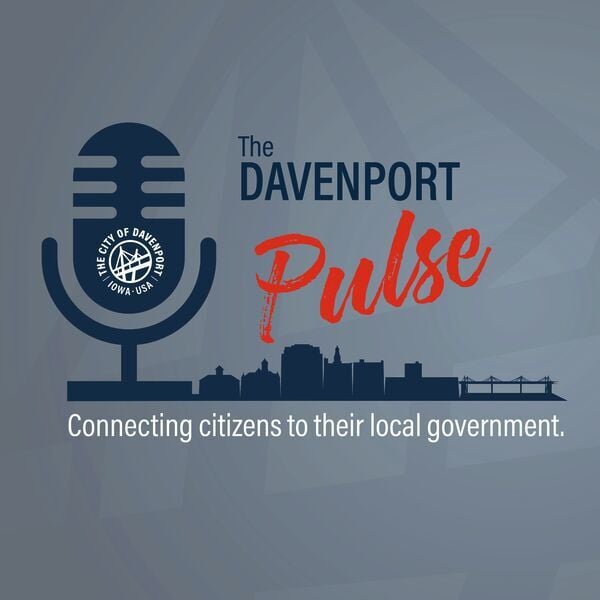 The city of Davenport is seeking to help connect citizens with local government through a new medium: a podcast.
The first episode of the Davenport Pulse podcast aired on Oct. 15, but Communication Project Manager Jeri Garretson said the podcast has been in the works since early this year. 
"The Davenport Pulse was created by the city's communications team as a way to engage and inform our residents about interesting topics in an easy-to-consume format," Garretson said.
The show, hosted by Garretson and Community Engagement Coordinator Allie McWilliams, has had five episodes so far, covering topics like the Davenport Good Neighbor Project, getting to know the local fire department and a Veteran's Day tribute.
Garretson said other potential future topics include success stories of residents and local businesses, city employee stories and highlights, community resources and topics that affect everyday life, such as snow removal.
The about section on the podcast's site states that the Davenport Pulse "will explore important issues impacting our neighborhoods and community, through conversations with residents, city staff, and elected officials. Davenport is the urban pulse at the heart of the Quad-Cities, rich in history and character, where folks with a Midwest mentality plant personal and professional roots."
Garretson said the podcast had been well-received so far, and several people have reached out asking to be a guest on the show or share topic ideas. 
"The overall goal of The Davenport Pulse is to connect and engage with our residents. We want our community to gain a greater understanding of their local government while also learning interesting things along the way," Garretson said. "Davenport has much to be proud of and we hope to share positive stories of Davenport's unique heritage, inspiring stories of our residents and so much more."