Finding parking on a busy weeknight or weekend in the Village of East Davenport, especially during the summer, often boils down to a test of patience, persistence and quick reflexes — the automotive equivalent of musical chairs.
"We have a lot of people getting to the village and finding they have no place to park," said Kim Wessel, owner of Calla in the Village of East Davenport.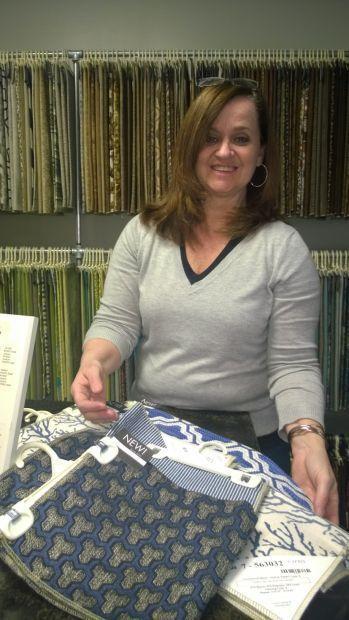 But, Wessel, president of the Village of East Davenport's business association, and others have a possible solution: Use a chunk of Lindsay Park to expand the existing city parking lot on the northeast corner of River Drive and Mound Street.
"It encroaches into, kind of, sacred ground — Lindsay Park — on the opposite side of the baseball diamond," Wessel said. "But, we feel we could gain 40 spots if we could grow that parking lot down in the village."
Representatives of Davenport's three municipal improvement districts met this week with Davenport City Council aldermen to discuss priorities, projects and requests for city assistance to help promote, revitalize and attract investment to the East Village, Hilltop Campus Village and downtown Davenport.
Property owners within the Self-Supported Municipal Improvement Districts, or SSMIDs, pay an additional tax levy based on the assessed taxable value of their respective properties to help fund improvements and enhanced services in the district.
The districts are established after enough property owners initiate their support through a voluntary petition process. A board of directors for each district is responsible for setting project priorities and making recommendations for expenditures of SSMID funds. The City Council ultimately considers and approves the expenditures recommended by the SSMID board of directors.
East Village
In addition to the parking lot expansion proposal, Wessel said another priority is improved lighting — replacing all decorative pole lights with working fixtures that allow for outlets and flowers and meet current city code.
"If you go down there in the evening, it's dark on Jersey Ridge," she told aldermen. "We have a large section that is out."
Other requests made of aldermen include:
Partnering with the city to find a developer and solicit proposals to redevelop a vacant lot at the northwest corner of River Drive and Mound Street behind SEND Bank and Five Star Salon Spa.

"We also think there's an opportunity for some parking, possibly, with that space," Wessel said. "The frontage on River Drive would be great for a bed-and-breakfast or some type of boutique hotel. And the back portion of it additional parking."

Creating a development fund to spur both commercial and residential redevelopment in the district. The proposed program would provide grants of up to $25,000 for the demolition and remodel of commercial or residential properties within the East Village business corridor, with a commitment to build a new business. Grants of up to $10,000 would be available for the purchase and repair of residential housing adjacent to the village.
"Certainly things the council should consider as we go into budget season," said Alderman Kyle Gripp, at-large, who likened the proposed development fund to the city's DREAM Project.
The DREAM project provides eligible homeowners in the city's older, historic neighborhoods up to $20,000 for exterior home restoration projects and to fix outstanding code violations.
"We have to, in my opinion, have a more concentrated effort ... to get the DREAM dollars in a residential neighborhood that abuts a small commercial corridor" like the East Village, Hilltop and downtown, Gripp said. "I think that's when we're going to be able to see really good, strong economic growth from both residential and commercial."
Alderman Matt Dohrmann, Ward 5, who represents the East Village, noted the city has budgeted $4 million of the nearly $41 million the city will receive in federal COVID-19 rescue funds to assist homeowners and developers with the purchase and rehab of vacant and abandoned homes and lots into single-family, owner-occupied houses in low-income areas of the city.
"And having strong business partnerships next to investment opportunities we have in (those districts) is a key to really shoring up and stabilizing those neighborhoods," Dohrmann said.
Hilltop
Kelly Wallace, a member of the Hilltop Campus Village Corporation Board of Directors, asked aldermen to provide funding for a city study on ways to address "the Harrison-Brady raceway."
Wallace operates The Estate Sale Shop in the former McKay's Music building at 1326 Brady St.
Aldermen, as part of the city's five-year capital improvement budget, have tentatively earmarked $30,000 in city funds for a traffic calming study along Harrison and Brady Streets from roughly 5th to 35th streets in fiscal year 2023. The Hilltop Campus Village has committed $10,000 to the study, Wallace said.
City officials said they're conferring with the Iowa Department of Transportation on technical requirements for conducting a study on changing traffic patterns and roadway configurations along the one-way state highways.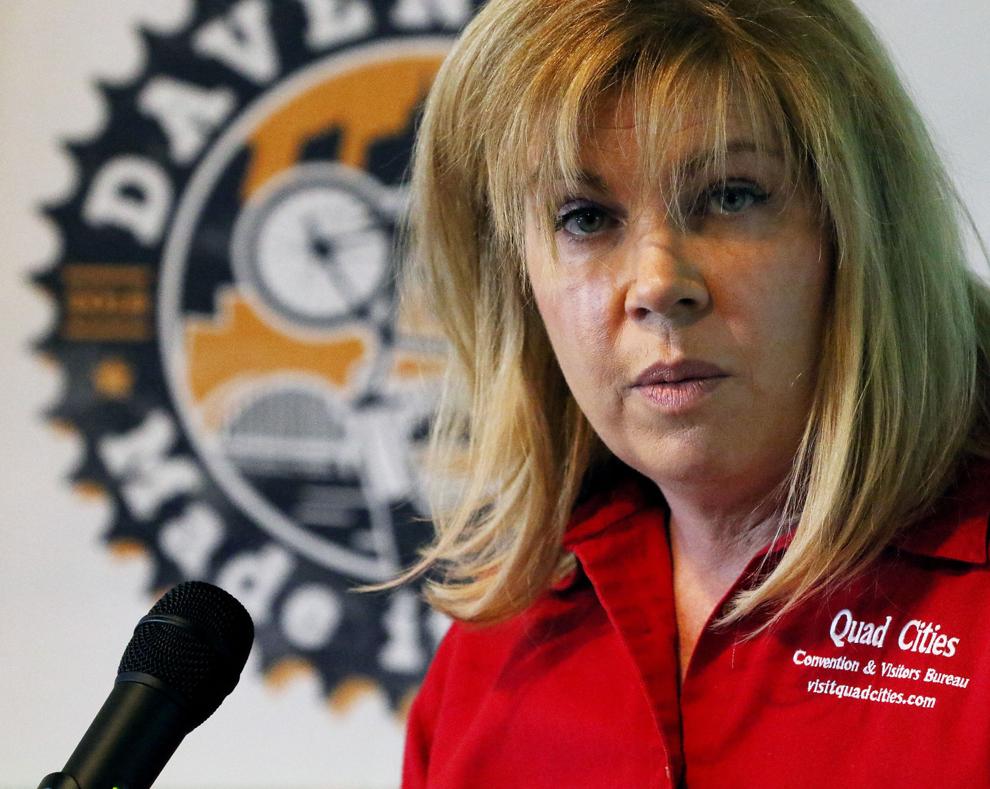 Molly Otting Carlson, executive director of the Hilltop Campus Village, also noted the Main Street Iowa Urban commercial district is working to enlist the services of a nonprofit to launch a business incubator space. Working out of the Hilltop Campus Village office building, the nonprofit would help startup companies and entrepreneurs to develop their businesses and move into a brick-and-mortar location within the district.
Downtown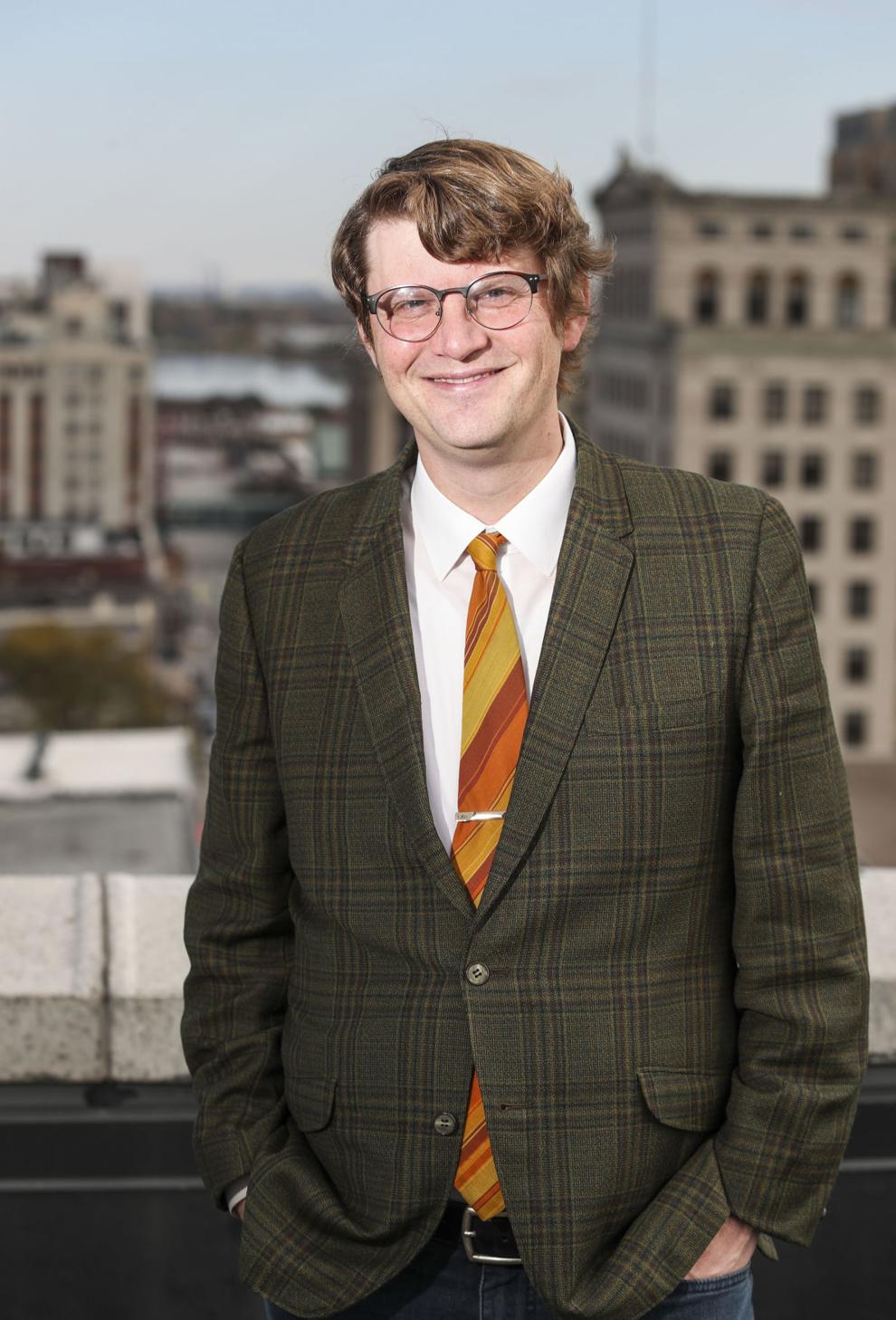 Kyle Carter, executive director of the Downtown Davenport Partnership, an affiliate of the Quad Cities Chamber of Commerce, lauded recently completed city projects and improvements in the downtown, including the newly renovated Kaiserslautern Square across from the Adler Theatre and Quinlan Court south of River Drive, between Brady Street and Perry Street.
The outdoor recreation areas have become hubs for outdoor events such as Mercado en el Rio and Alternating Currents that draw people downtown and to the riverfront, Carter said.
Carter as well noted all bonds were paid off this year related to the $113.5 million River Renaissance revitalization effort and construction of the Redstone and Harrison Street parking ramps. River Renaissance included renovations to the Redstone Building and construction of the Figge Art Museum and skybridge.
"That's a huge success," Carter said. "They are the reason we saw the last 20 years of growth in downtown. ... That is really the turning point that got us where we are going today."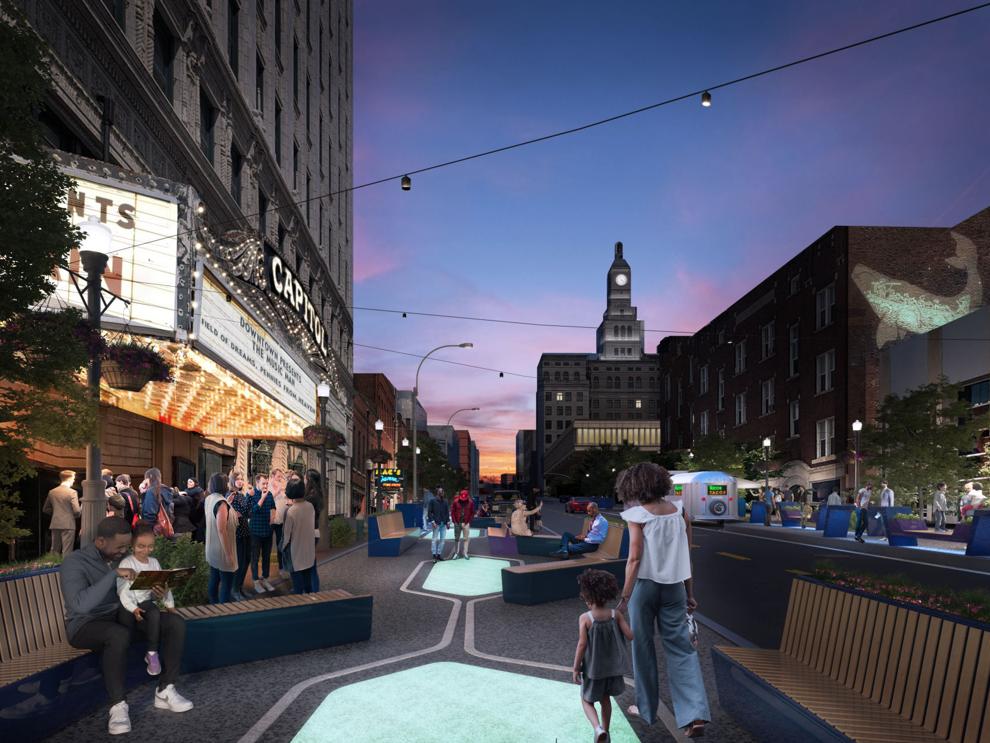 Looking ahead, Carter asked aldermen "keep that Harrison Street parking ramp on your radar."
"Looking out someday, we'd still love to explore that concept of filling that first floor with retail again," he said. "When we demolished all those building back in the 1990s on West 2nd Street, we depleted all of our retail capacity. Across the street, the Ground Transportation Center is another huge opportunity to redevelop as well."