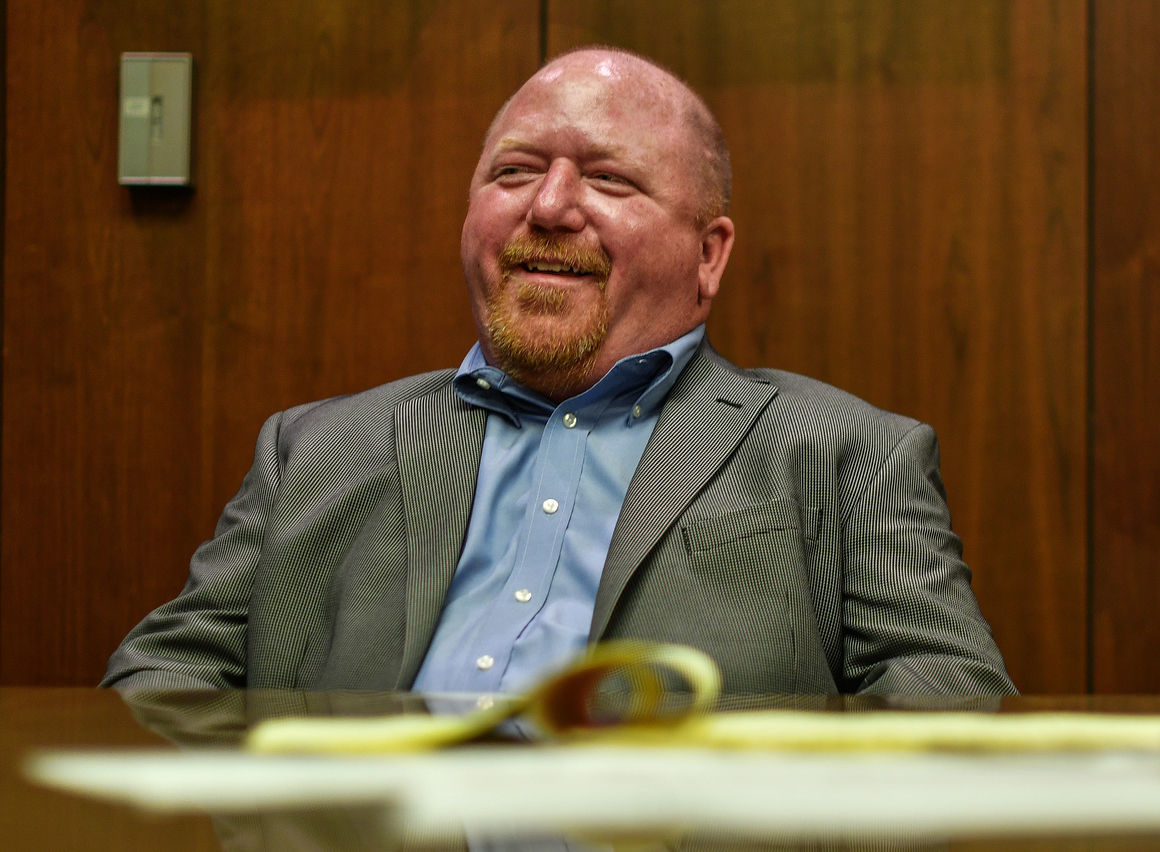 EAST MOLINE -- Former Moline City Administrator Doug Maxeiner has been hired as interim city administrator for East Moline. 
Maxeiner's employment was approved following closed session during the Feb. 4 city council meeting. He begins work on Monday. 
Maxeiner will replace former East Moline City Administrator Darin Girdler, who resigned Jan. 22 after city officials asked for his resignation. 
Maxeiner also resigned suddenly Jan. 22, although Moline city leaders said his departure was a "mutual separation." 
East Moline Mayor Reggie Freeman said he is looking forward to working with Maxeiner. 
"I've been on a couple of committees with him; I've seen how he works," Freeman said. "We've been in administrator and mayors' meetings together. 
You have free articles remaining.
"I think he'll do a good job for the city while we search for a new administrator; I trust him," Freeman said. "I'm looking forward to working with him."
According to the six-month employment agreement, Maxeiner will be paid $62 an hour with three paid personal days and paid holidays. Maxeiner has agreed to waive health, dental and vision insurance, but the city will pay his share of FICA and Medicare taxes, and make contributions to the Illinois Municipal Retirement Fund. 
Maxeiner will receive a cellphone allowance of $50 per month and a city-issued laptop for business use. 
In the event Maxeiner is hired as the permanent city administrator, a new agreement will be entered into. 
Maxeiner was hired by the city of Moline in May 2017 at a salary of $157,500. At the time of his departure, Maxeiner's salary had risen to $162,515, including benefits and an annual automobile allowance of $4,800, according to the 2019 budget. 
Maxeiner entered into a separation agreement that paid him 20 weeks of severance pay of about $62,505, to be paid in one lump sum in addition to any unused and accrued vacation time.
As part of the agreement, Maxeiner agreed not to seek court action against Moline and must refrain from making public comments on the matter. 
In January, Alderman Dick Potter, 4th Ward, had attributed Maxeiner's departure to "the culmination of a near-poisonous atmosphere that exists between some aldermen and some senior staff."