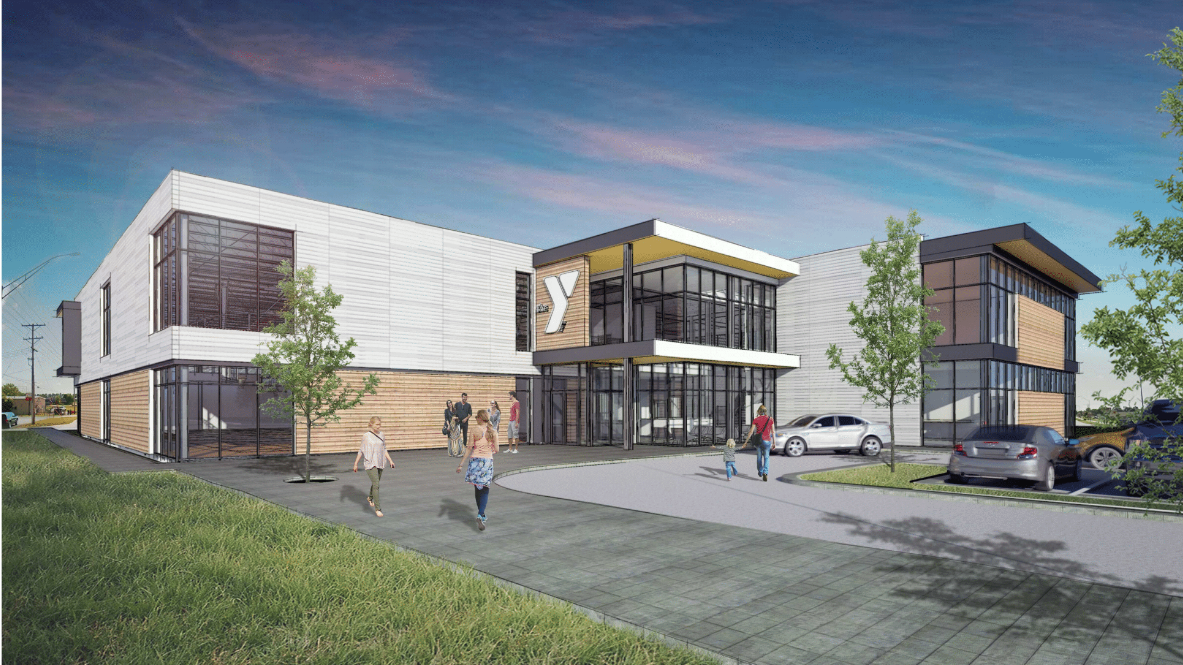 Members of the Eldridge Finance Committee revealed the potential cost to taxpayers Monday for its joint YMCA project with the North Scott School District.
Council member Brian Dockery, who also serves on the Finance Committee, told the crowd a figure of 29 cents per thousand represented the "worst-case" scenario for taxpayers.
"We looked at all different recipes for paying off the debt," Dockery said at Monday's council meeting. "We've got it narrowed down to 29 cents per thousand taxable value."
That cost would be included in a plan that uses several options to fund Eldridge's contribution to the project, including sales options.
Dockery also gave examples of what that might cost homeowners. For example, a homeowner who had a $900,770 assessed value home would have a taxable value of $512,700. That would lead to a cost of $149 per year with the 29 cents per thousand value.
"That is the actual impact the Y will have on taxpayers in Eldridge," Dockery said. "Believe me, we took this recipe and baked it many times to where we're at today."
You have free articles remaining.
Councilor Steven Puls backed up Dockery, saying the finance committee had spent many hours on the plan. "Our goal is to make the least amount of adverse impact on taxpayers and the city and still give them this product. Whether they choose to use it or not, that's up to them," he said. "When they see this, most of them will likely choose to use this."
Members of both the Eldridge Council and the North Scott School Board of Directors, who attended Monday's meeting, praised the YMCA project.
North Scott School Director Donn Wilmott said the project would bring the benefits of multiple styles of Y under one roof, including multiple pools and a walking track. "It really answers what the community survey was asking for three years ago. I'm really excited about this," he said. "John, Steve and Brian did a great job of going from the worst case that was out there to reality after you guys had time to crunch all the numbers."
Mayor Martin O'Boyle told the crowd the planned Y project was an investment.
"We're asking the citizens here and the property owners to join us in investing in your own community here. We've lowered it down, step up to the plate and be a part of this thing and invest in your own community."
The financial update precedes a public hearing set to be held December 16 on the issuance of urban renewal bonds for the $14 million project, which would be placed at on a 3.4-acre parcel owned by Eldridge at the southwest intersection of South 3rd Ave. and East LeClaire Road. It follows concerns raised by citizens at a November meeting about the project.
No members of the public spoke on the project.