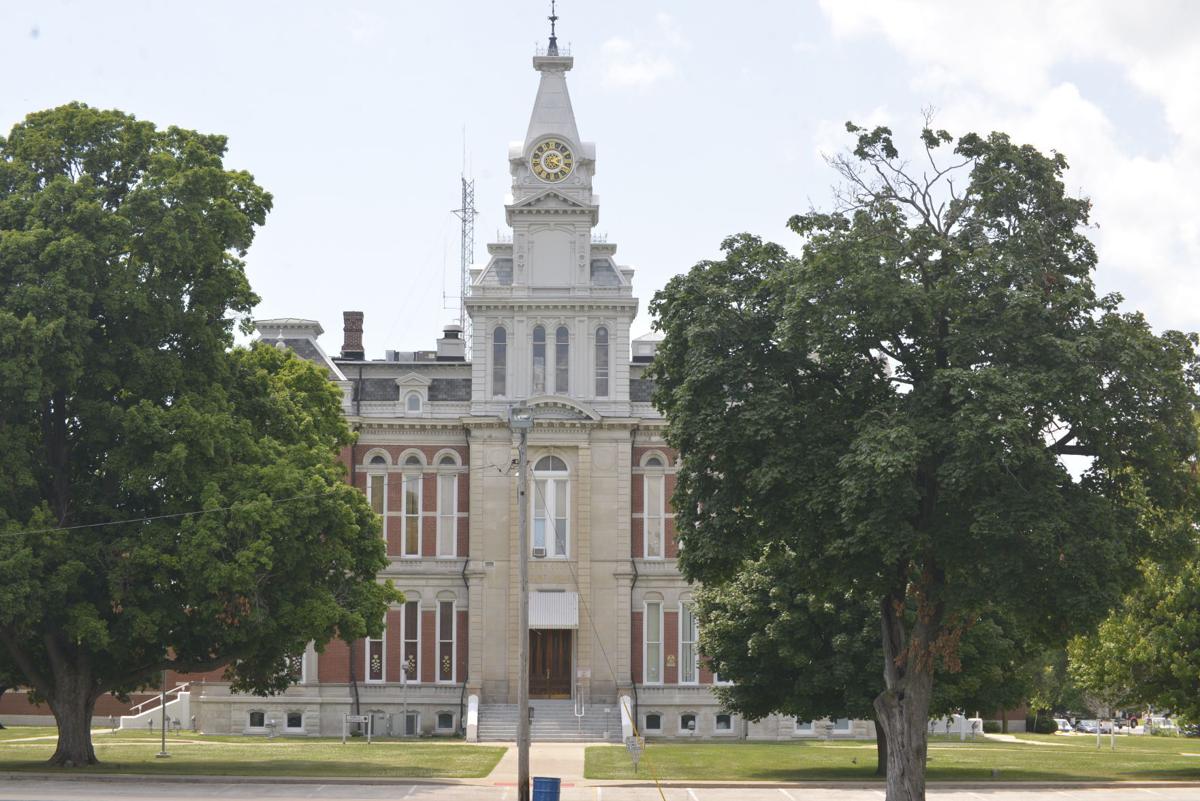 CAMBRIDGE — The president of the Henry County Farm Bureau asked the Henry County Board on Thursday to keep rural broadband access in mind when allocating American Rescue Plan Act (ARPA) funds.
Steve Nightingale of rural Osco described his own situation with internet access during COVID-19. His family had three children trying to learn via remote classes and his wife trying to teach college online.
"Our DSL was not adequate so we decided to add satellite," he said, noting they paid $125 per month for both systems.
If he were to get improved broadband, he said he would add more security systems to his shop and add a grain-monitoring system on his drying bin.
Nightingale also said improved broadband access was one of the Farm Bureau's priorities statewide.
Tax rate drops
In other business, county board members voted 16-0 to approve a fiscal 2022 budget that is balanced. The general fund budget is $12,057,456 for most functions at the county courthouse, while the overall budget is $43,020,901 which includes the highway department, the health department and Hillcrest Home.
The board also approved the 2021 tax levy of $8,576,294, up 2.3% over last year's $8,385,161.
The tax rate is $.8355, which is down from last year's $.8432. The new rate means the owner of a home with a market value of $100,000 assessed at $33.333 and with no other exemptions would see the county portion of his 2022 property taxes fall $2.57 from $281.06 to $278.49.
Finance chair Kelli Parsons remarked on it being the third year in a row the county had achieved a lower tax rate.
Other news
The board also approved a resolution appropriating $118,898 from the county's motor fuel tax funds for the county highway engineer's salary for 2022. It was noted the engineer's salary is set by the state. Also approved was the sum of $1,100,000 in a general maintenance resolution for motor fuel tax money for county highways in 2022.
Noting the board had held off on its conversation about changing per diem pay for county board members, the board approved ordinances setting the new map for county board districts. The only change was to move Alba Township to District 2 and Cornwall Township to District 1 to reflect which school board districts the townships are in. The board will keep its current 20 members. Per diem pay will be taken up at a later date.
Hillcrest Nursing Home is currently at a census of 69 residents, down from 75 after sending people home from the facility, according to health and social services chair Jan May. She said there was no COVID in the building and they were trying to bring in new staff and residents.