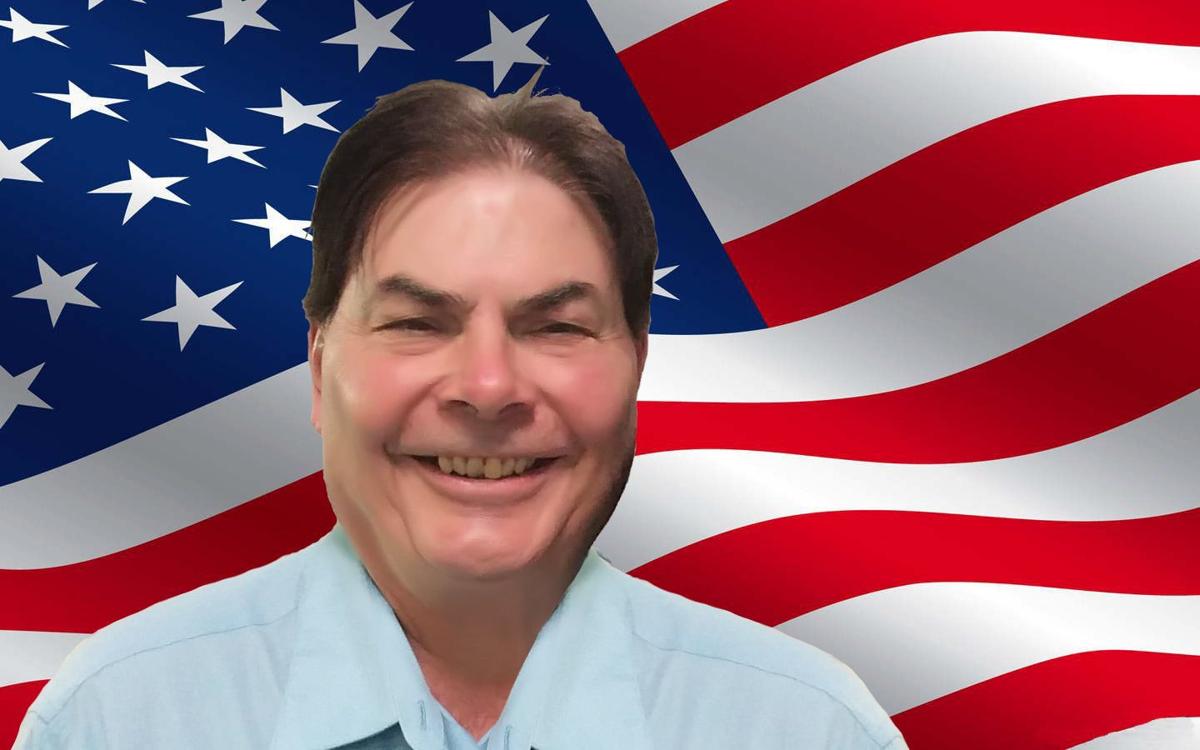 With less than a week until the June 2 Republican primary for the 2nd Congressional District, candidates made their case Tuesday night for why they deserve the nomination and the chance to face Democrat Rita Hart in the Nov. 3 general election. 
In a Facebook Live forum hosted by the Muscatine County Republican Party, Mariannette Miller-Meeks, Tim Borchardt and Ricky Lee Phillips answered questions on a number of issues. Bobby Schilling, who is recovering from cancer treatment, was represented by his son, Terry, who has taken over his father's campaign for the time being. Steven Everly did not participate. 
Moderator Josh Scheinblum led the discussion, noting all questions were given to candidates in advance by the Muscatine County GOP. 
Miller-Meeks, an ophthalmologist and state Senator in the 41st District, stressed her political experience, her 24 years of service in the U.S. Army and her tenure as director of the Iowa Department of Public Health. She said her health care experience made her uniquely qualified to serve at this time in Congress. 
"This is an extraordinarily important seat," Miller-Meeks said. "It is important that we regain the House majority and we reelect (Sen.) Joni Ernst and President Trump."
When challenged by Schilling on her stance on abortion, Miller-Meeks said she "misspoke" in 2018 when she said she was pro-choice. 
"I have always been pro-life; my stance has been the same," she said. "I misspoke. It's regrettable because it allows an avenue for people to be confused about my position. But my voting record is quite clear; we had a vote on a pro-life amendment in 2019 and 2020. I was the only woman to stand up and speak in favor of that bill. My record is 100 percent pro-life." 
Scheinblum asked if the federal government should break up or impose restrictions on large organizations that limit free speech, such as Facebook, Google, YouTube and Twitter. 
Phillips agreed, noting he's been reprimanded and restricted several times by Facebook for exercising "freedom of speech."
"I'm in favor of breaking up the monopoly they have," Phillips said. "If they're going to be based here in the United States, they need to recognize our First Amendment and not be so supportive of the liberal position on things.
"I've been called a lot of things in the past few weeks: racist, sexist ... heartless bastard is one of my favorite ones just because I try to present a different side of the coin," Phillips said. "We all have the freedom to speak; we just don't all have the freedom to be heard."
Miller-Meeks agreed with breaking up social media monopolies and said, "We also know the traditional press is biased, so there's very little avenue for discourse, discussion and debate in the public sphere."
Borchardt said it was important not to restrict free speech. 
"We don't need the media censoring us because as it has become apparent in the last several years, they report half the news," he said. 
Schilling said companies like Facebook and Twitter should have to abide by First Amendment principles, adding they escape liability by claiming to be a platform. 
Scheinblum asked the candidates what agency or governmental department they would reform or eliminate, if elected. 
Schilling said his father would eliminate the Department of Education because of the poor quality public education offers, as evidenced by chronically low standardized test scores. 
"We need to get the government out of education and we need to restrict the Environmental Protection Agency," Schilling said. 
Phillips agreed with dissolving the Department of Education, saying public education should be left to states to decide.
"We can do a lot of downsizing. I'm not talking about taking a scalpel in; I'm talking about taking a Samurai sword in. Let's be bold and start reducing this behemoth we call the federal government. Liberty is the only thing that can happen as a result of this."
Borchardt disagreed with Phillips' aggressive approach, saying downsizing of government should be done in an incremental and balanced way, with a focus on reducing the deficit.  
Miller-Meeks also said education should be left to states to manage. She said the Departments of Energy and Homeland Security could be reduced. 
On the topic of immigration, Scheinblum asked the candidates what kind of reform they would implement beyond building the wall. 
Borchardt said his wife was an immigrant and so was his best friend. He said he would like President Trump to stop all immigration immediately and for chain migration to be reevaluated. 
"What type of people do we want to bring in?" he said. "Will it be skill-based or family-based?"
Miller-Meeks said naturalization should be fast-tracked for those who came to the county legally. Schilling said his father supported a merit-based immigration system and placing a priority on the nuclear family instead of allowing visas for extended family members.
Phillips said he was in favor of a 10-year moratorium on immigration until all of the problems were solved. 
"What we have now is not working," Phillips said. "Scrap it all and reconstruct immigration policy to protect the primary interests of American citizens first and be durable enough to last 50 years. The world does not have the right to rape and rip off Americans."
The two-hourlong forum drew a number of online comments and questions. 
In closing, Schilling reminded viewers "there is only one Donald Trump Republican in this race, and it's Bobby Schilling.
Get Election 2020 & Politics updates in your inbox!
Keep up on the latest in national and local politics as Election 2020 comes into focus.