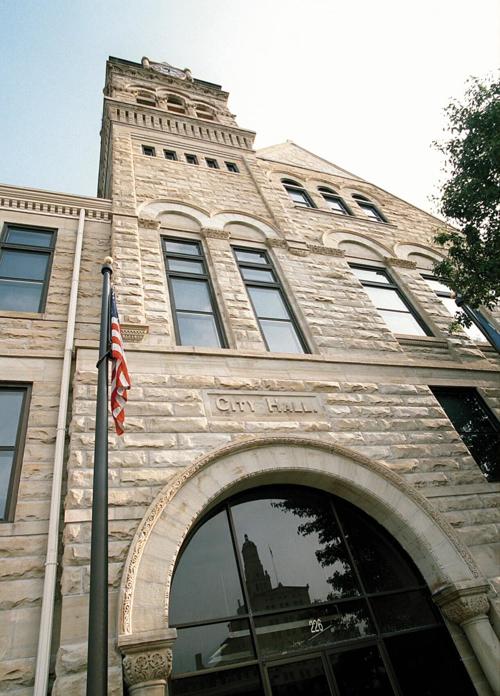 City officials on Monday announced Davenport will receive $40.9 million under the recently passed American Rescue Plan Act.
Included in the $1.9 trillion coronavirus rescue package is $350 billion in long-awaited funding for counties and cities, hard hit by the pandemic.
Davenport city officials say the one-time money "will be used to improve quality of life for Davenport residents, to provide for immediate recovery needs, and to create a long-term investment for Davenport's future."
The U.S. Treasury Department and Iowa State Auditor Rob Sand recently issued guidance on how recovery funds should be utilized by local governments.
Treasury Department guidelines require the money be spent by Dec. 31, 2024 on programs or projects related to:
Providing economic recovery assistance aid to households, small businesses, nonprofits and industries hard hit by the pandemic, such as tourism, hospitality and travel
Providing premium pay for essential workers
Funding government services that have been curtailed as a result of lost tax and fee revenue caused by the pandemic "to strengthen support for vital public services and help retain jobs."
Making "necessary investments" in water, sewer or broadband infrastructure. That could include upgrading storm sewers or elevating sections of River Drive and adjacent streets prone to flooding along Davenport's riverfront.
The federal dollars may not be deposited into any pension fund or to "directly or indirectly offset a reduction in the net tax revenue" of the state "resulting from a change in law, regulation, or administrative interpretation," according to the Iowa State Auditor's Office.
City officials will use results of the survey to help guide drafting a spending plan that will be presented to the Davenport City Council.
The survey closes on June 4, and Davenport City Council will meet for a special work session on June 8 to discuss options for spending the federal money.
Davenport previously received roughly $3.5 million in COVID-relief-related funding, including $2.4 million from the State of Iowa's Government Relief Fund. Those funds have been used to support city transit operations, public safety salaries, airport operations, purchase personal protective equipment, and to make necessary security upgrades to city facilities.
Additionally, the city provided $1.5 million in relief funds to help residents and businesses affected by COVID-19, including small business, rental and mortgage assistance.
"The funds that Davenport will receive through the American Rescue Plan will be able to make a significant impact in our community," Davenport Mayor Mike Matson said in a statement. "Input from residents is essential in the decision-making process on how these funds are used. Through resident input, we can align the use of these funds with the priorities that our residents have shared with us."
More information on the use of recovery funds by state and local governments can be found on the Treasury Department's website, as well as a frequently asked questions document.