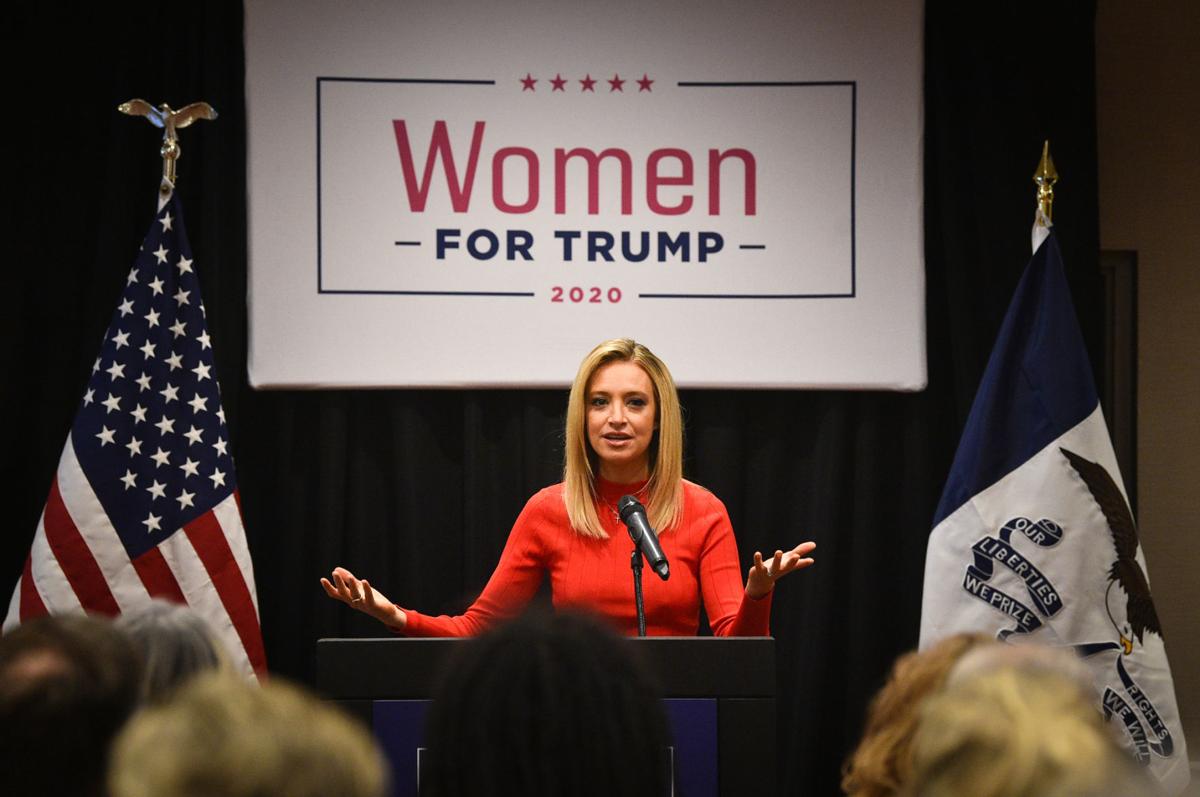 DAVENPORT — Braving the beginnings of a blizzard, dozens attended a "Women for Trump" event Friday afternoon in Davenport, where a spokeswoman for Trump's reelection campaign encouraged Iowans to caucus for President Donald Trump on Feb. 3.
"All of us can agree that our lives are better off today than they were four years ago because of this president," said campaign National Press Secretary Kayleigh McEnany, a former CNN commentator who now calls the network "fake news."
McEnany spoke for about 20 minutes at the Holiday Inn and Suites Davenport before answering questions from the roughly 50-person crowd.
"I always challenge people to name one thing he said he was going to do that he hasn't done or attempted to do and been stopped by Congress," she said. "He's doing everything, all the way down to finding border wall funding. We have 100 miles completed, without the help of Congress and Nancy Pelosi."
Most of the finished 100 miles of border wall are upgrades to old designs rather than new construction where a border did not already exist. 
McEnany also touted the passage of the First Step Act, a bipartisan criminal justice overhaul signed by Trump in December 2018. The bill reduced certain mandatory minimum sentences and upped the "good time credits" so that well-behaving inmates can reduce their prison time. McEnany relayed a story about a man in Michigan who thanked the bill for giving him "redemption" after he received a 30-year sentence for a nonviolent offense.
"That's the reality of this president," McEnany said. "He's changing lives."
Jade Galloway is a Davenport resident who plans to caucus for Trump. "I like his views on things. He's against abortion, and I'm pro-life. There's a lot of people who think all black people are Democrats," said Galloway, who is black and conservative. "We're small in numbers, but we show up."
Linda Greenlee is an activist and former chair of the Scott County Republican Party who likes Trump's do-it-alone style. "He says what he's going to do and he does it," she said. "Trump doesn't let the far left distract him. He just goes ahead and does it."
When asked why Iowa women should support Trump, Greenlee talked about the economy. Her son, who works at the county recycling center, has recently seen his 401k improve sharply, Greenlee said. "The economy is working, and Trump's getting it done," she added.
You have free articles remaining.
Friday's event in Davenport closed a two-day "Women for Trump" swing through the Hawkeye State. Lara Trump, a Trump campaign advisor and the president's daughter-in-law, and campaign Senior Adviser Mercedes Schlapp appeared with McEnany at events in Sioux City and Des Moines on Thursday.
In Davenport, McEnany called herself "a proud deplorable and irredeemable," a reference to Hillary Clinton's infamous slight against half of Trump's voters three years ago.
The 31-year-old Harvard Law grad said the ongoing impeachment trial in the U.S. Senate was based on a "Ukraine conspiracy theory."
"This is a coup against a sitting president," McEnany said. "They want to take your vote away. That destroys our democracy...It's pathetic."
McEnany gave birth just eight weeks ago and spoke at length about abortion, a pillar issue for the Republican Party. The ultrasound image she keeps on her refrigerator is a reminder of what's at stake in politics.
"To see this living human being on an ultrasound, to have that picture...That's what President Trump is fighting for," she said. "He's not just fighting for that six-week-old baby, he's fighting against abortion until birth."
Trump is scheduled for a Des Moines rally on Jan. 30, just days before the caucuses.
When several members of the audience said they want Trump to hold a rally in the Quad-Cities, McEnany promised to pass the message along. "He loves coming to Iowa," she said. "He'll be coming back here many times, it's safe to say, between now and November."
011820-qc-nws-womentrump-002.jpg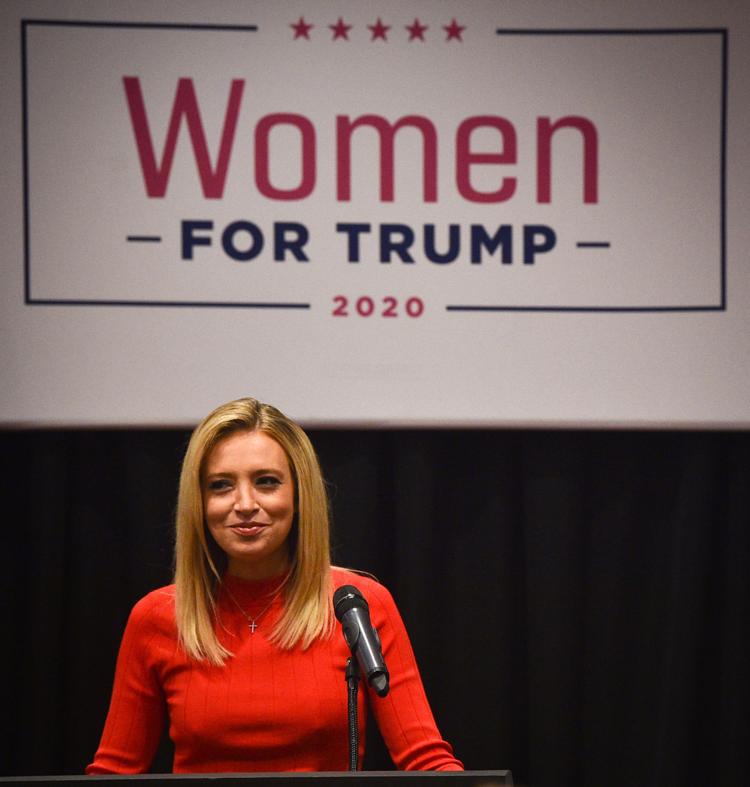 011820-qc-nws-womentrump-003.jpg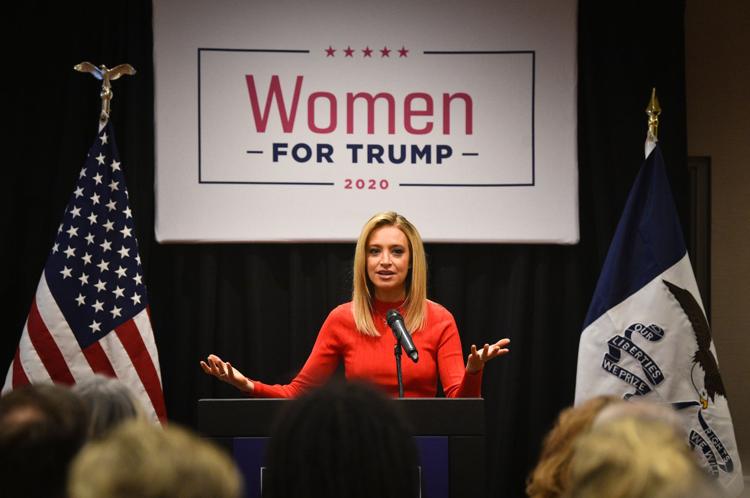 011820-qc-nws-womentrump-004.jpg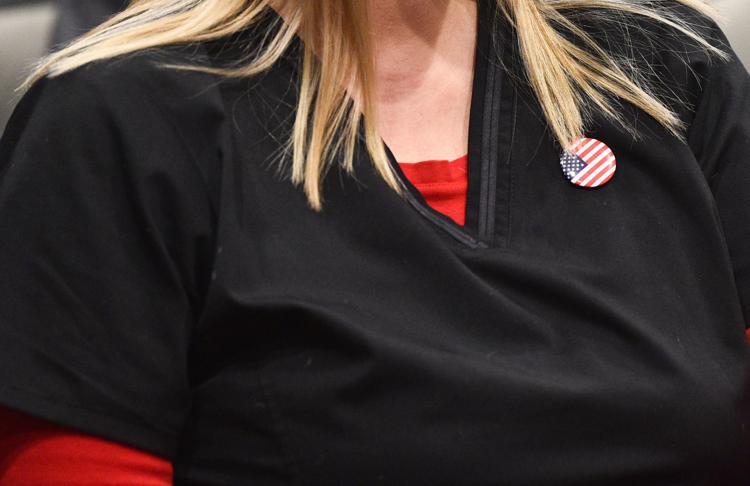 011820-qc-nws-womentrump-005.jpg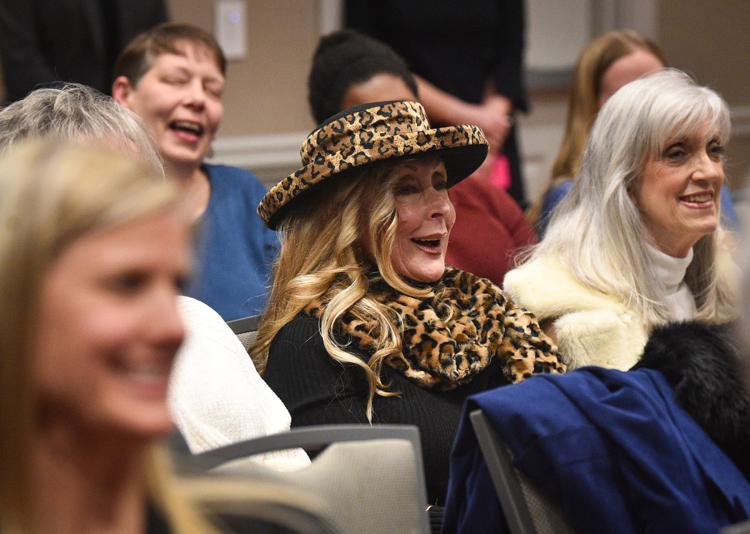 011820-qc-nws-womentrump-006.jpg
011820-qc-nws-womentrump-007.jpg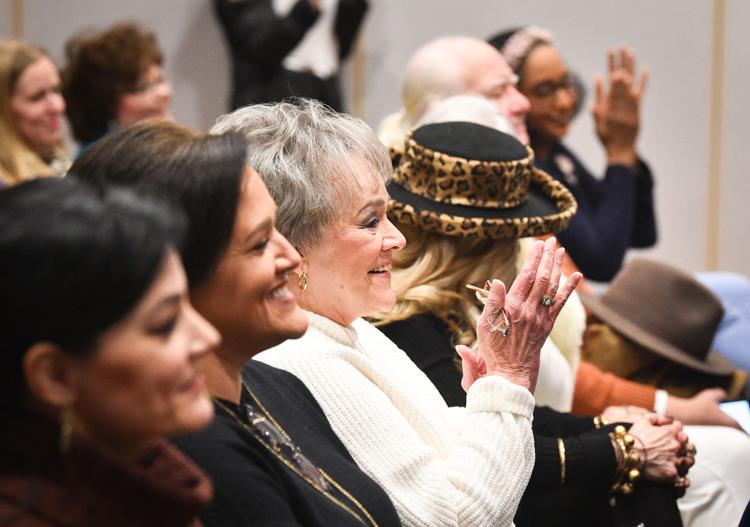 011820-qc-nws-womentrump-008.jpg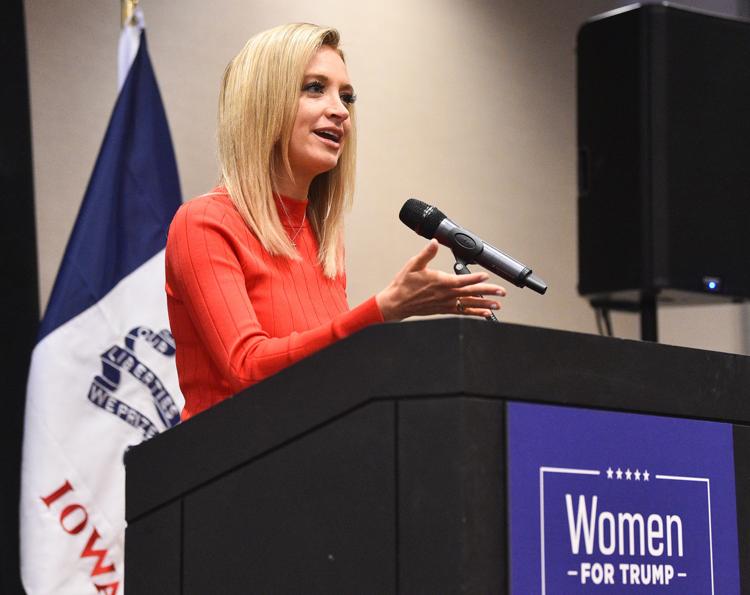 011820-qc-nws-womentrump-009.jpg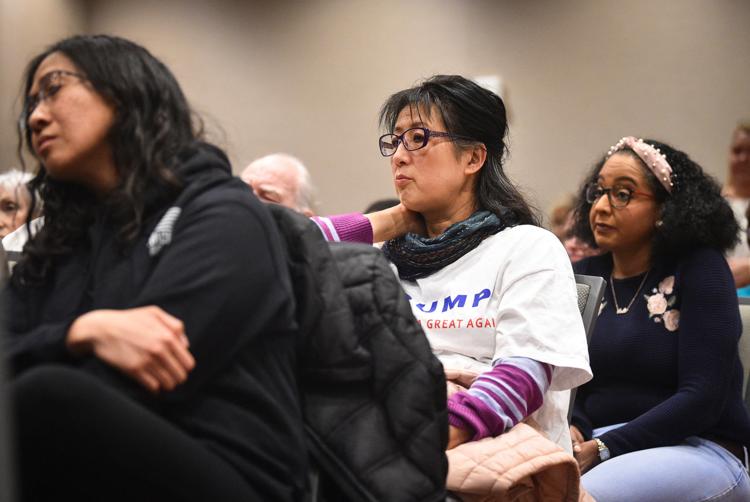 011820-qc-nws-womentrump-010.jpg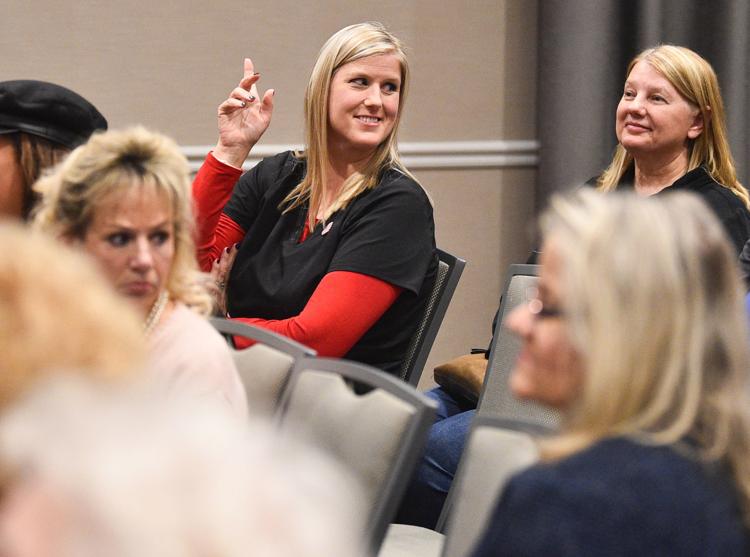 011820-qc-nws-womentrump-011.jpg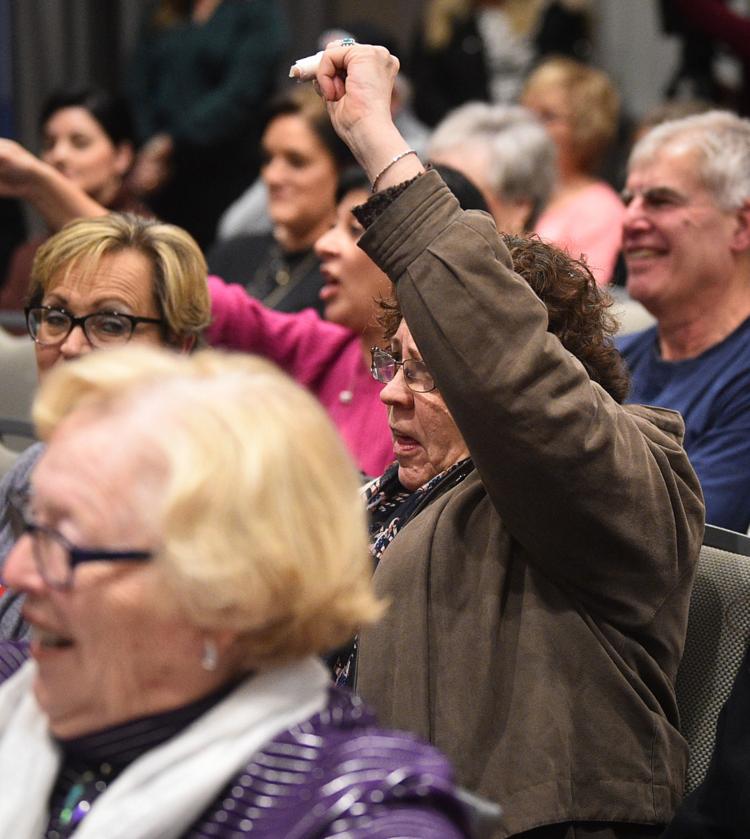 011820-qc-nws-womentrump-012.jpg
011820-qc-nws-womentrump-013.jpg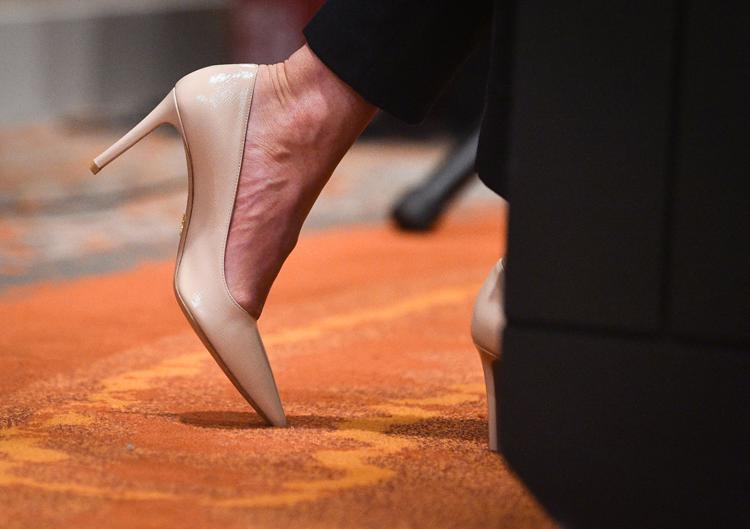 011820-qc-nws-womentrump-014.jpg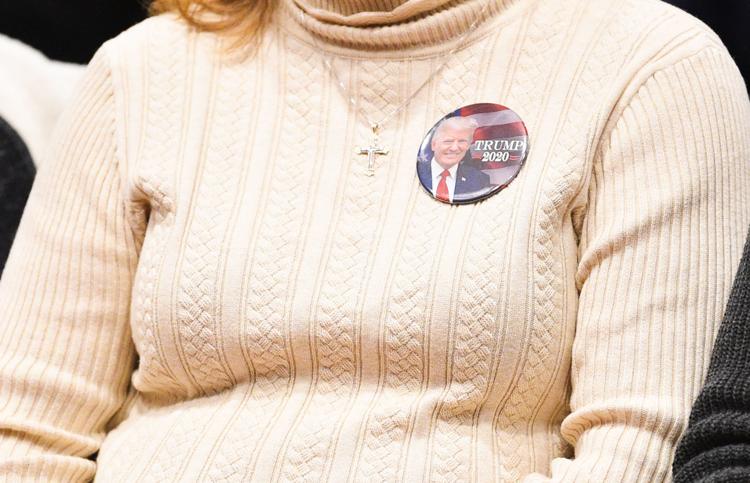 011820-qc-nws-womentrump-015.jpg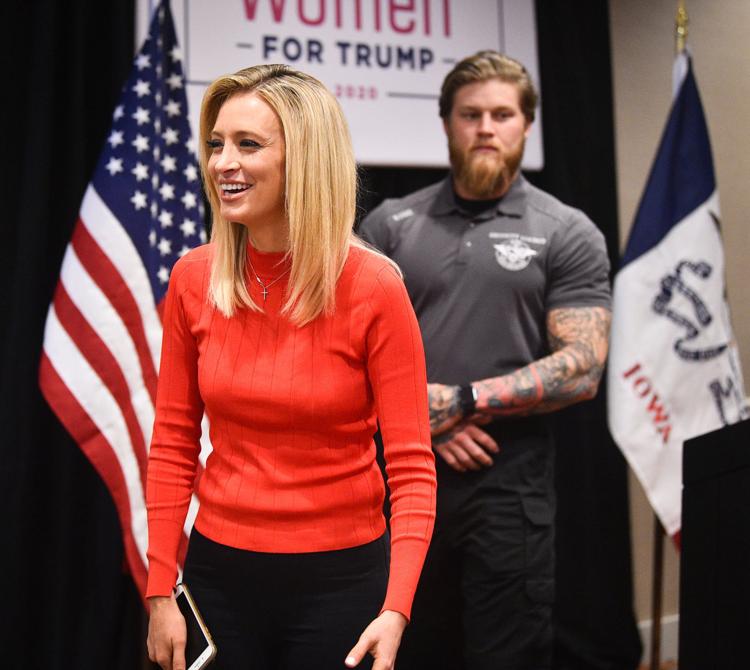 011820-qc-nws-womentrump-016.jpg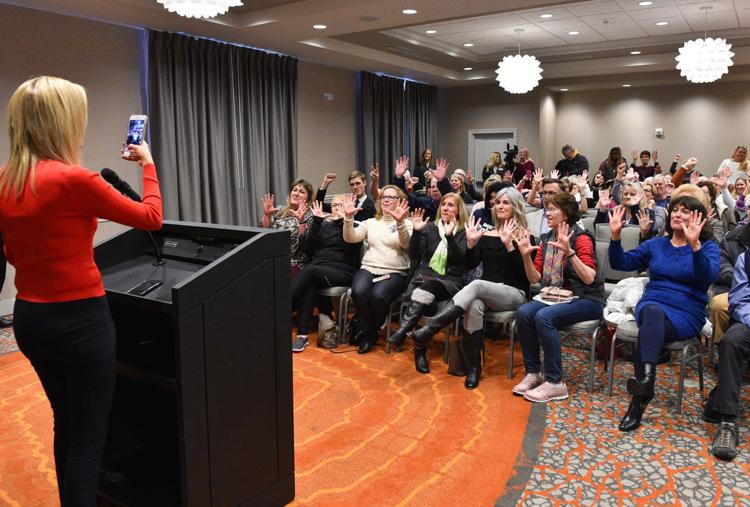 011820-qc-nws-womentrump-001.jpg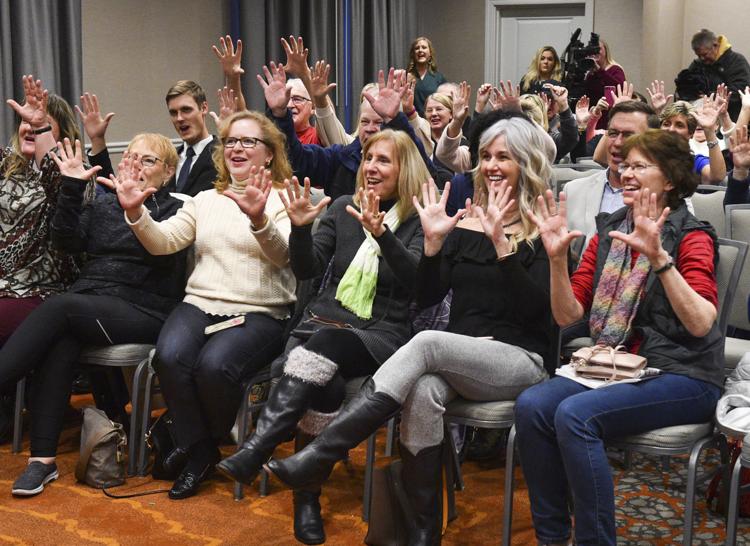 Graham Ambrose is the Iowa politics reporter for the Quad-City Times.