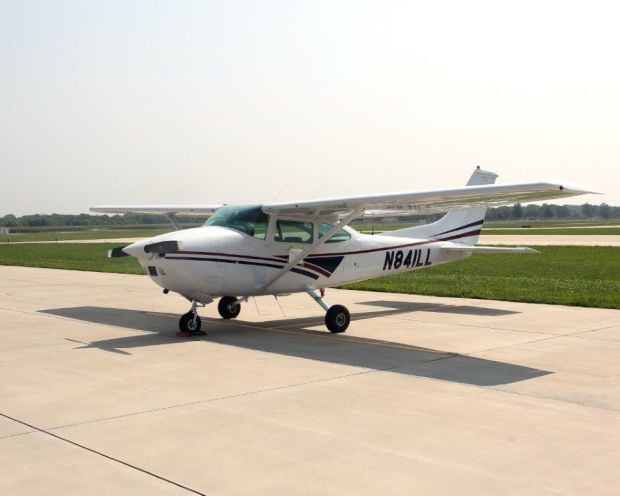 SPRINGFIELD — The latest attempt by Gov. Pat Quinn's administration to sell off half of the state's fleet of airplanes hit more turbulence Monday.
After not finding any takers among local governments or universities for the eight airplanes and one helicopter, officials offered the aircraft to the general public through an eBay-style online auction.
At the close of the bidding Monday, however, only two of the planes received bids.
Illinois Department of Central Management Services spokeswoman Alka Nayyar said the unsold planes will be relisted for auction with a new closing date of Dec. 15.
"This is consistent with industry practices — airplane sales (like other higher-end, specialized items) can take as long as 6-9 months," Nayyar said in an email.
All told, the planes have an appraised value of nearly $4 million.
In June, Quinn announced he would sell half of the state's air fleet as a way to save an estimated $7 million annually.
The idea has been a popular one among some lawmakers who say the state doesn't need to spend millions of dollars maintaining multiple planes. State Rep. Bill Mitchell, R-Forsyth, previously introduced legislation designed to pare down the fleet. And state Rep. Sue Scherer, D-Decatur, also has said the state could save money with fewer planes.
Quinn, who is locked in a tough re-election battle against Republican Bruce Rauner, has touted the sale in one of his campaign ads.
Unlike most auctions on the state's surplus equipment website, bidders seeking the airplanes had to meet a base price level.
The minimum bid for a 1999 Beechcraft King Air 250, used to shuttle officials between Chicago and Springfield, was set at $2.49 million. An online counter showed the plane had more than 2,500 views. But no one bid for the plane.
A 1991 Sikorsky helicopter, also used to shuttle officials around the state, was set at a minimum bid of $933,588. No bids were submitted.
The only planes that sold Monday were the two cheapest of the fleet.
Three bidders waged a spirited battle for a 1975 single-engine Cessna that seats four people, netting the state more than $67,000.
Another bidder paid $62,594 for a 1967 single-engine Cessna, with more than 6,200 hours of flying time.