Iowa Women United will hold public forums, beginning Thursday, to discuss changes in Iowa voting laws and to give voters an opportunity to meet and question the two candidates running for mayor of Davenport.
The three public forums will be held at 3 p.m. on Thursdays at the Davenport Public Library's Eastern Avenue Branch, 6000 Eastern Ave.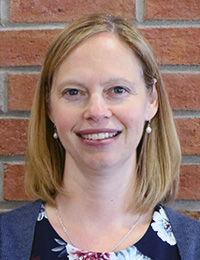 Scott County Auditor Kerri Tompkins will kick off the first forum Thursday, Sept. 23, to discuss and answer questions about changes to Iowa elections laws enacted by the Iowa Legislature earlier this year. 
Iowa was the first state to enact voting restrictions following the 2020 Presidential election.
The changes will affect those Davenport voters who vote in the Oct. 5 four-way primary for 7th Ward city council alderman, as well as the Nov. 2 regular city and school elections in Scott County and all subsequent elections.
A complete list of all changes made to Iowa's elections laws impacting voters is available on the Scott County Auditor's website at www.scottcountyiowa.gov/auditor.
Scott County activist and Davenport mayoral candidate Athena Gilbraith will discuss her candidacy and campaign for mayor during an Oct. 7 forum.
The mayoral election is Tuesday, Nov. 2.
Susan Meenan, a member of Iowa Women United, said the nonpartisan group's goal was to increase participation in civic affairs and, especially, to encourage women to vote and run for office.
"We hope to have a good turnout to question the candidates and to assure that everyone understands the new voting rules," Meenan said in a news release.